We create atmosphere
for art and
entertainment!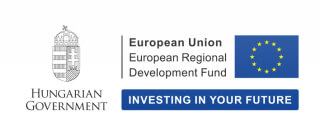 European Union grant
Under the call for proposals titled VEKOP-1.2.6-20 GÉPBÉR-Színpad Kft. was awarded HUF 19,2 million by a European Union grant, the physical completion of which was successfully completed on 31 October 2021.
The details of the proposal can be found under About us.
Those who have already trusted us