 System engineering
Projects
In terms of implementation and operation, you can count on the optimal system engineering solution, plus a technically secure implementation.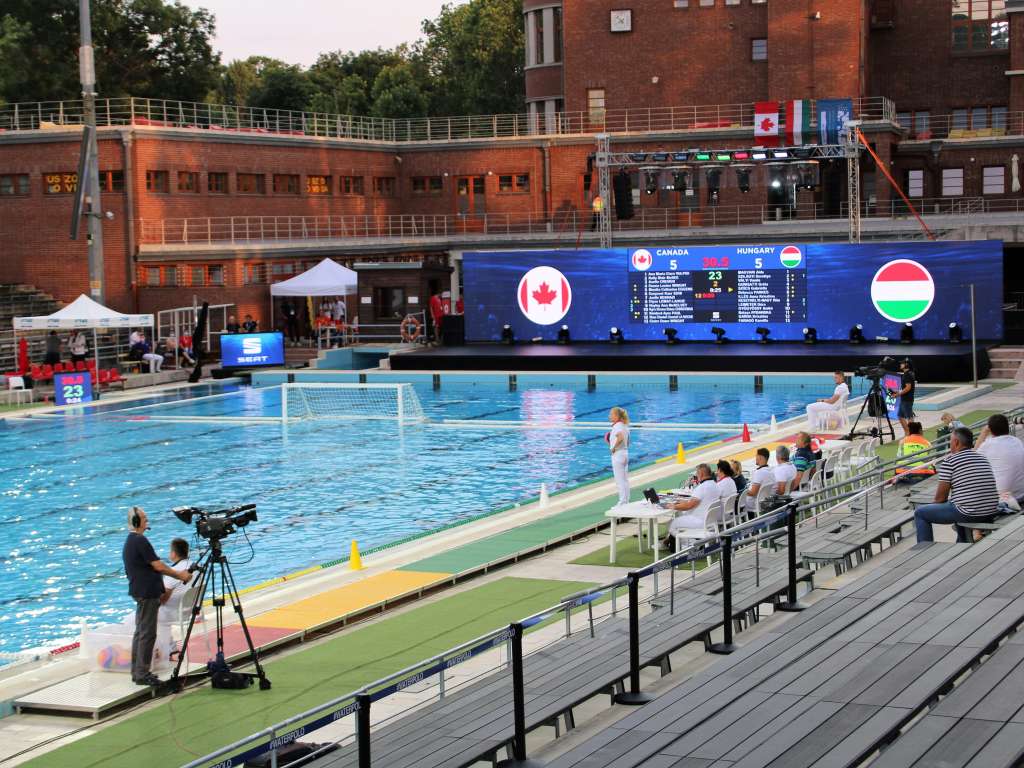 The customer requested the procurement, installation and operation of the LED perimeter, the LED scoreboard system, the entire sound design and lighting technique system as well as the stage solution for the duration of the SEAT Tournament in the Haj...
Project details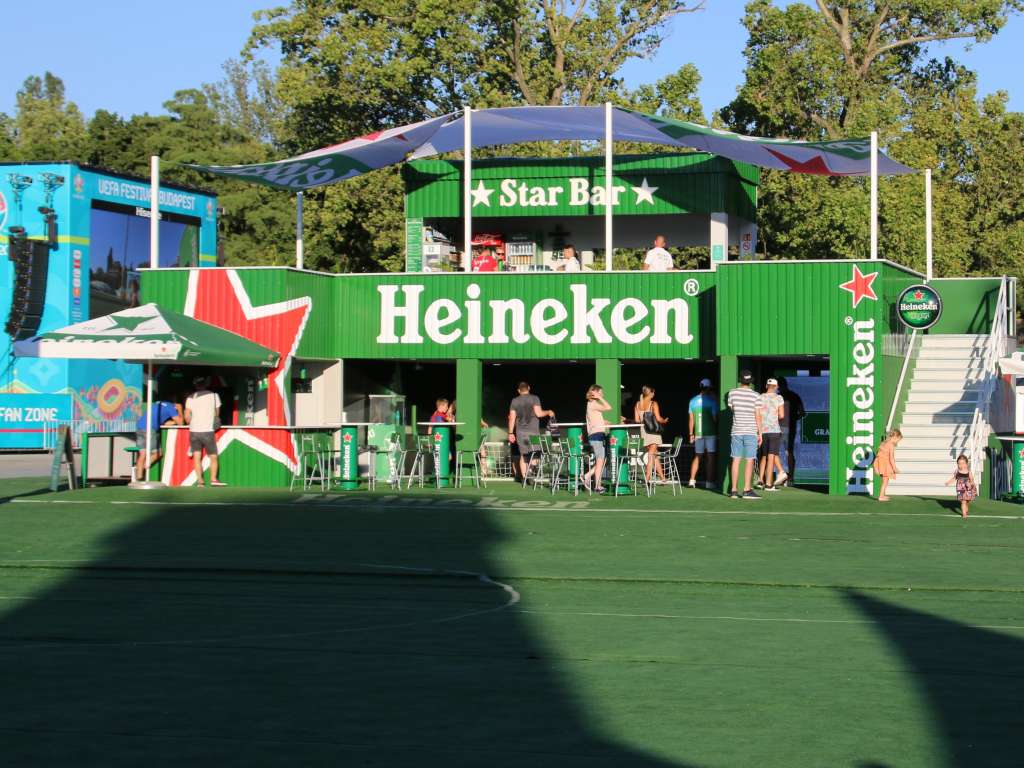 Our partner's desire was to bring out a game controlled by an LED-screen in the area of the City Park Ice Rink for the duration of the 2020 UEFA European Football Championship. The game was to be interactive enough with participants to have an enj...
Project details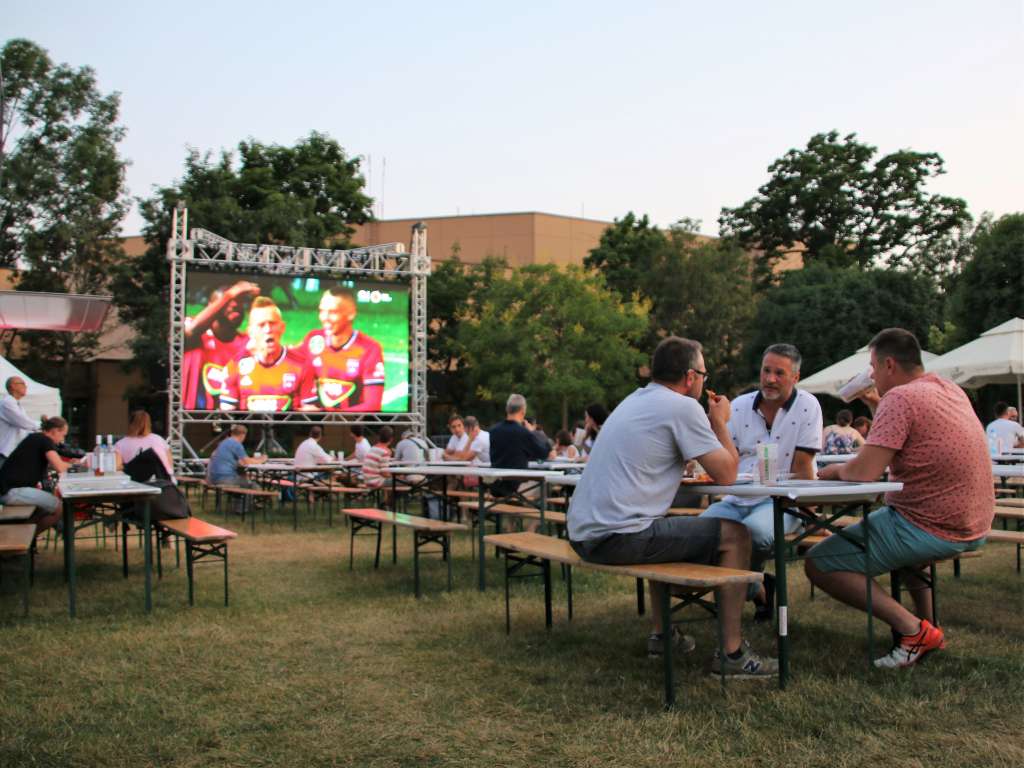 We were tasked by our client with the installation of a gigantic LED screen in MOM Sport Garden (MOM Beach) to entertain fans of the 2020 UEFA European Football Championship during the tournament.
Project details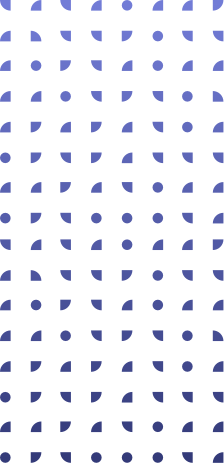 Have we convinced you of our services?
Let's talk about the project in person!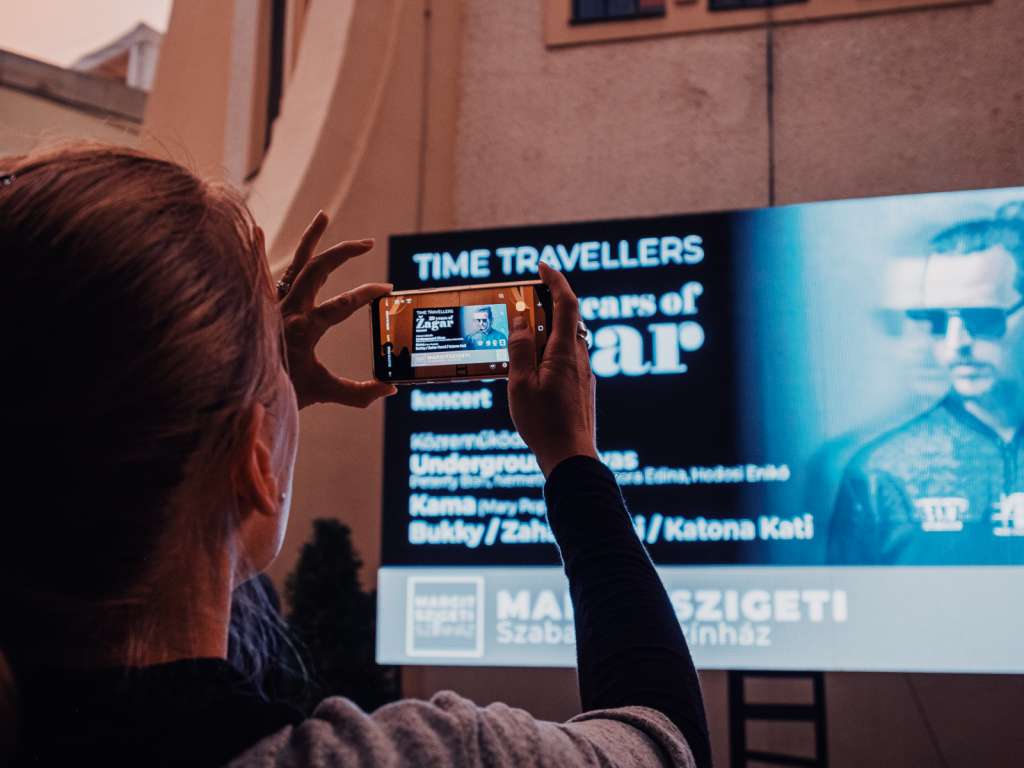 A solution to replace the existing printed posters or paper-based billboards was sought for Margaret Island Theatre, whereby the audience may be informed of both present and upcoming plays.
Project details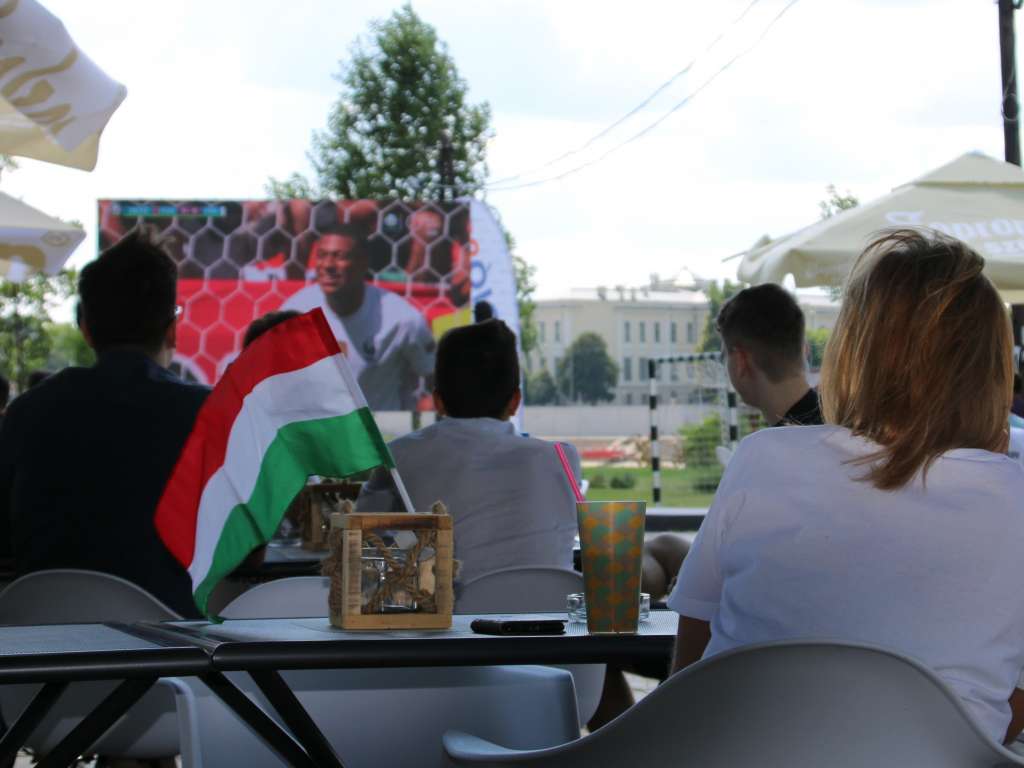 Garden Stég (Garden Fröccs Terasz), Szeged requested a LED screen for the duration of the European Football Championship to offer an unparalleled cheering experience for football fans on their large capacity terrace.
Project details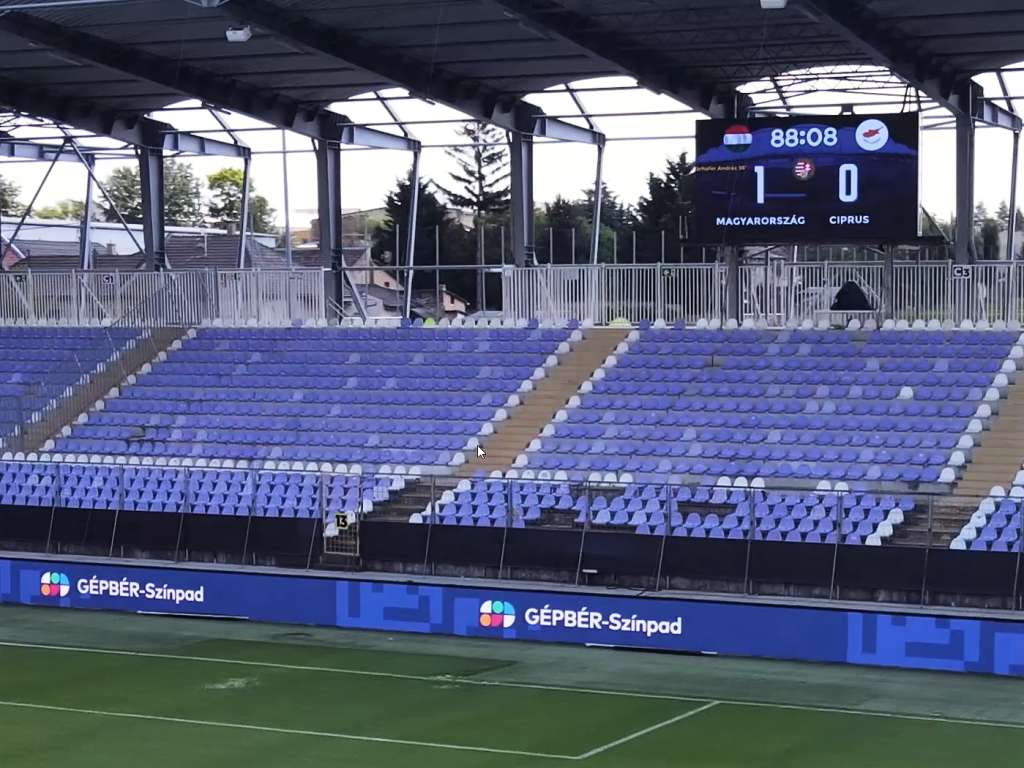 Our partner asked for a replacement LED scoreboard; one which would tackle sports technology challenges more quickly and effortlessly, ensuring the latest technology as well as the best possible resolution. The need also arose for an LED perimeter – ...
Project details
Our partner needed a service provider who had both an LED floor and a high-resolution indoor LED wall, suitable to build an "LED corner" for shooting videoclips.
Project details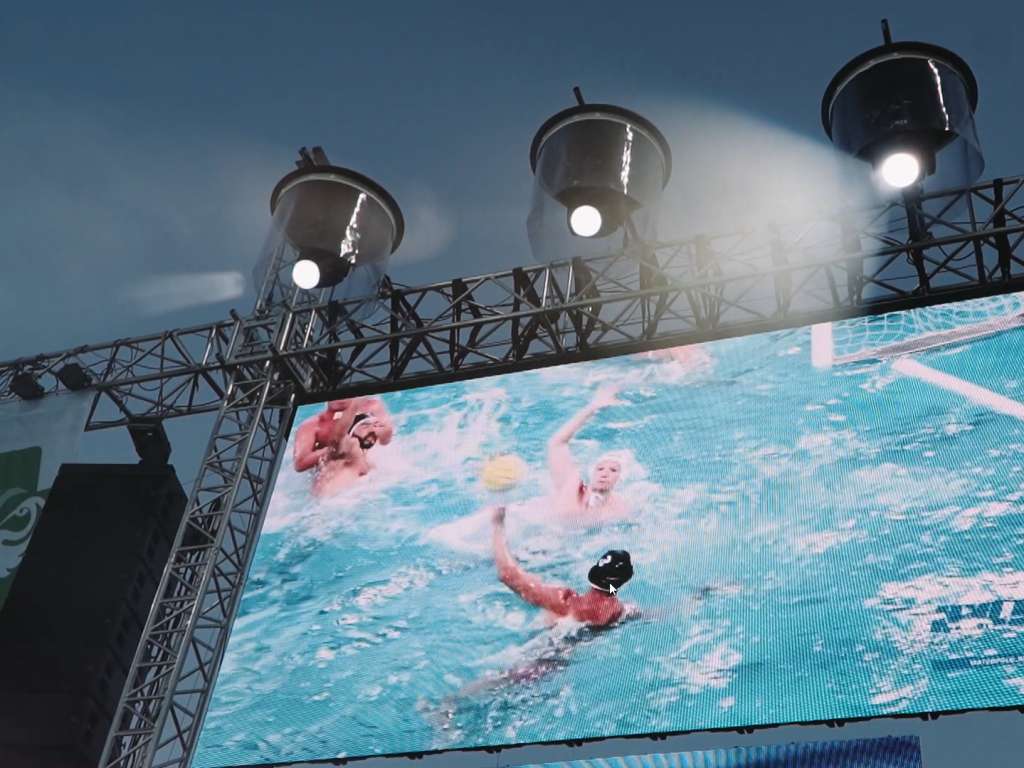 The Hungarian Water Polo Federation organised the 2020 BENU Men's Hungarian Water Polo Tournament. All three rounds of the group matches took place across five locations (Budapest, Szeged, Szentes, Tatabánya, Kaposvár), where we contracted to install...
Project details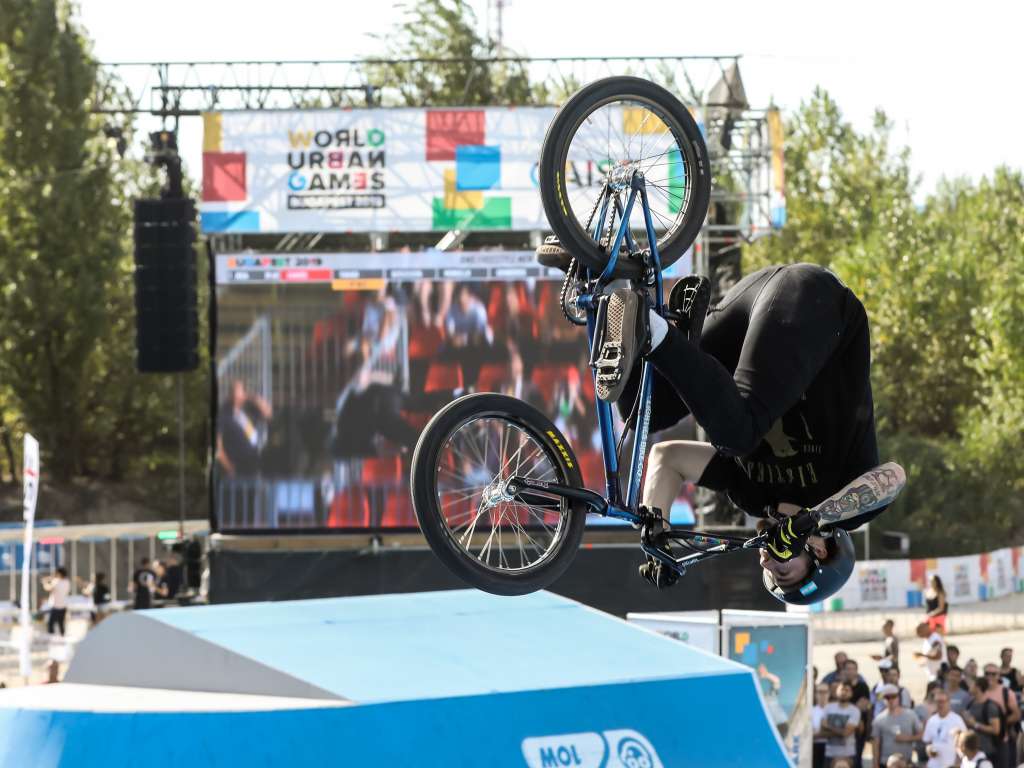 Construction of 160 square meters of LED walls in 10 venues and their control and operation, plus supplying them with contents from a central studio.
Project details