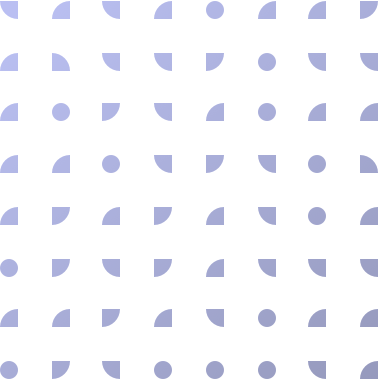 Acoustic curtain
Acoustic curtains and textiles are ideal solutions for optimizing your acoustic image!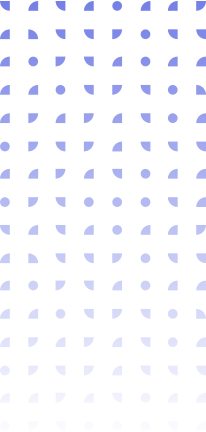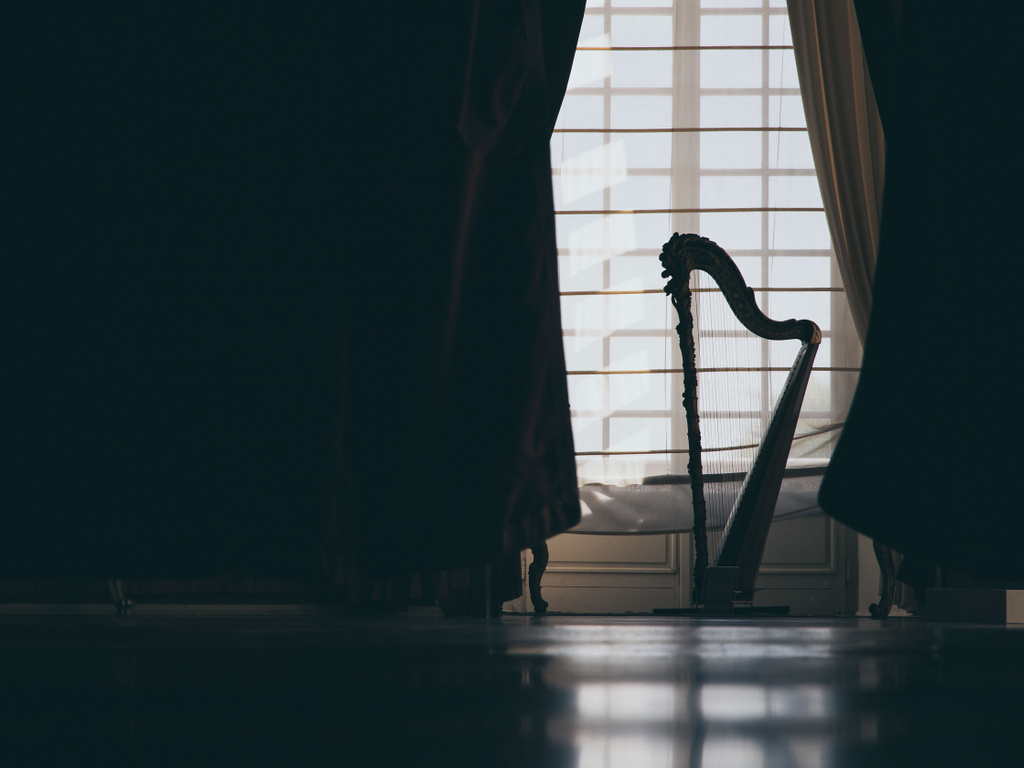 Our special collection of acoustic curtains and textiles offers fabrics developed by acoustical engineers!
With the Gerriets[1] line of products we can solve a huge percentage of acoustic issues.
Be it:
sound reflection,
sound absorption,
sound suppression,
echo reduction,
the spatial separation of open offices,
community spaces,
or exhibition and industrial halls,
we can offer solutions for almost every "audible" issue.
In theatrical use, the front and rear layers of the acoustic curtain are made of velvet fabric, so the curtain looks great on the stage as well.
The robust back protects the curtains from damage and is easy to clean. You can choose curtains with unique outer layers, if required.
Using the curtain, the stage and the auditorium can be separated acoustically.
The acoustic curtain can be moved by means of theatrical rail systems
Types of movement:
Manual movement
Manual movement with ropes
Motorized movement
Theatre and stage technology
Acoustic curtain
Optimize your acoustics
In order to optimize the clarity of spoken text transferred from the stage towards the audience we need appropriate sound reflective and / or dampening surfaces.
This is why Gerriets[1] developed sound reflective and sound dampening fabrics decades ago that have been used with great success in numerous projects ever since.
All textiles are tested under acoustic conditions
Curtains of 5 and 7 layers are acoustically certified.
It can be requested in other layer orders without certification.
Sound reduction factor in accordance with the test certificate
5-layer version up to ~16 dB
7-layer version up to ~18 dB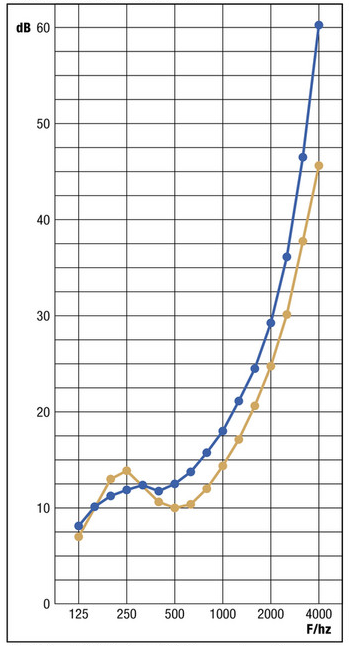 The measurement result of the 5-layer curtain
The measurement result of the 7-layer curtain
Sound reduction factor
Noise reduction values tested according to standard DIN ISO 15186-1
Advantages of the acoustic curtain system
Effective sound absorption.
All layers are B1 flame-retardant.
Movement can be automated, if necessary.
Download our catalogue and learn about the possibilities!
We also inform you about warranty conditions during the purchase / sale of our acoustic curtain - soundproofing, sound dampening and sound reflective - textiles.
The material can be purchased as a finished product.
Would you like to know more about acoustic fabrics?
How would you like to change your acoustics?
If you wish to change the acoustics of your auditorium you have to use specifically developed materials whose emphasis is on their sound absorbing / sound mitigating function!
To achieve the sound absorbing capability and effect the fabrics have pores woven into them that transform the kinetic energy of the air, lowering sound intensity.
Large areas can also be designed to have a high sound absorbing capability from the start. Thus, the echo in the room can be reduced with relatively little effort and cost.
This - i.e. the acoustic design - improves the intelligibility of speech!
Acoustic design is recommended in particular in installations where:
performers or artists speak,
concerts are held
and / or electronically amplified music is played.
In the cases of classical concerts, opera or liturgical music, however, rooms with significantly longer reverberation times (longer decay; reflection; echo) are more ideal.
Sound reflective and sound dampening fabrics are often used in opera houses and concert halls to tailor the rooms for the given performances.
Would you like to get started?
We're happy to help in designing the ideal acoustic environment!
---
[1] Gerriets is a constantly growing company, present in 19 countries with its subsidiaries and distributors. Since its establishment in 1946 Gerriets has become a professional company serving stage, event, and exhibition needs.
Its activity branches out to every area: production of curtains, sheeting, scenic materials, ultrawide textiles, horizontal fabrics, decorative fabrics, stage velvets, effect materials, stage equipment, for example curtain-moving rail systems.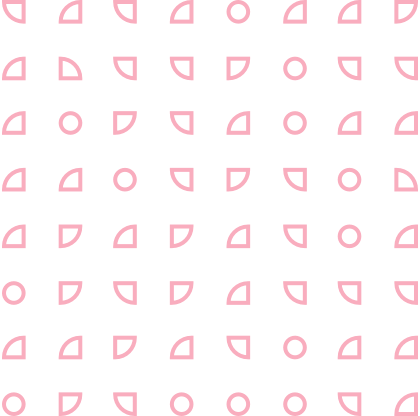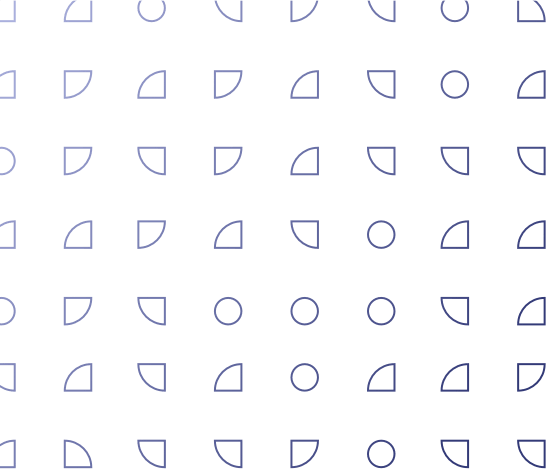 Projects related to theatre technology solutions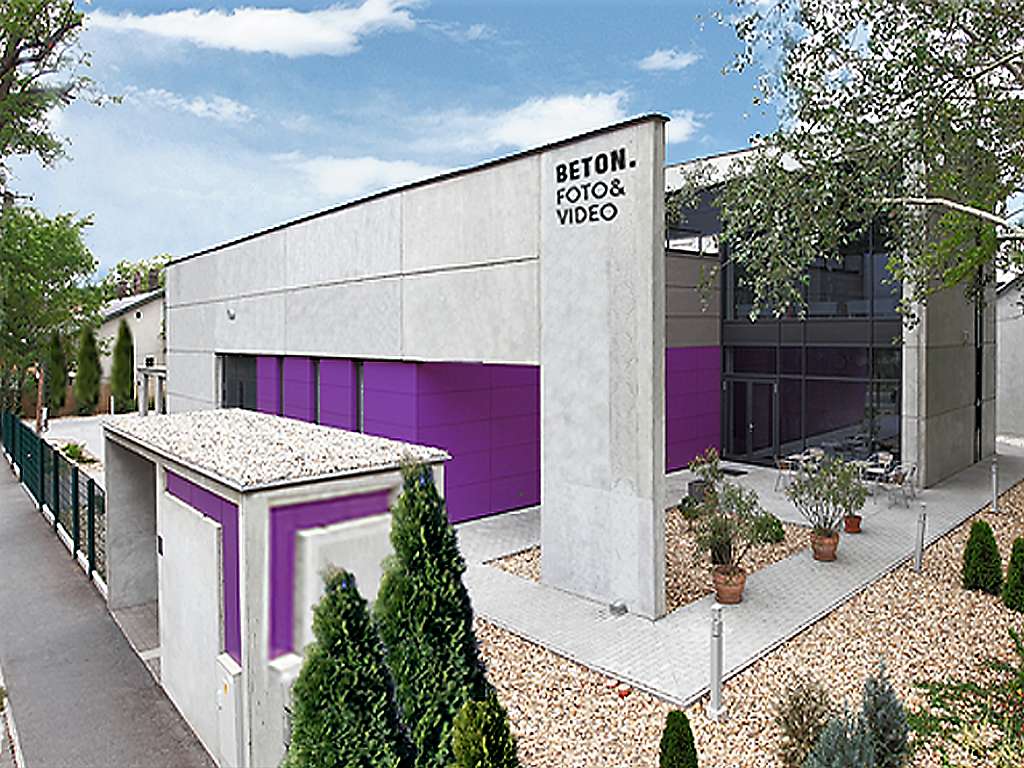 On behalf of the partner, we had to equip the BETON FOTO&VIDEO studio with curtains that allow the studio to perform several functions: It had to be suitable for shooting and photography tasks alike.
Project details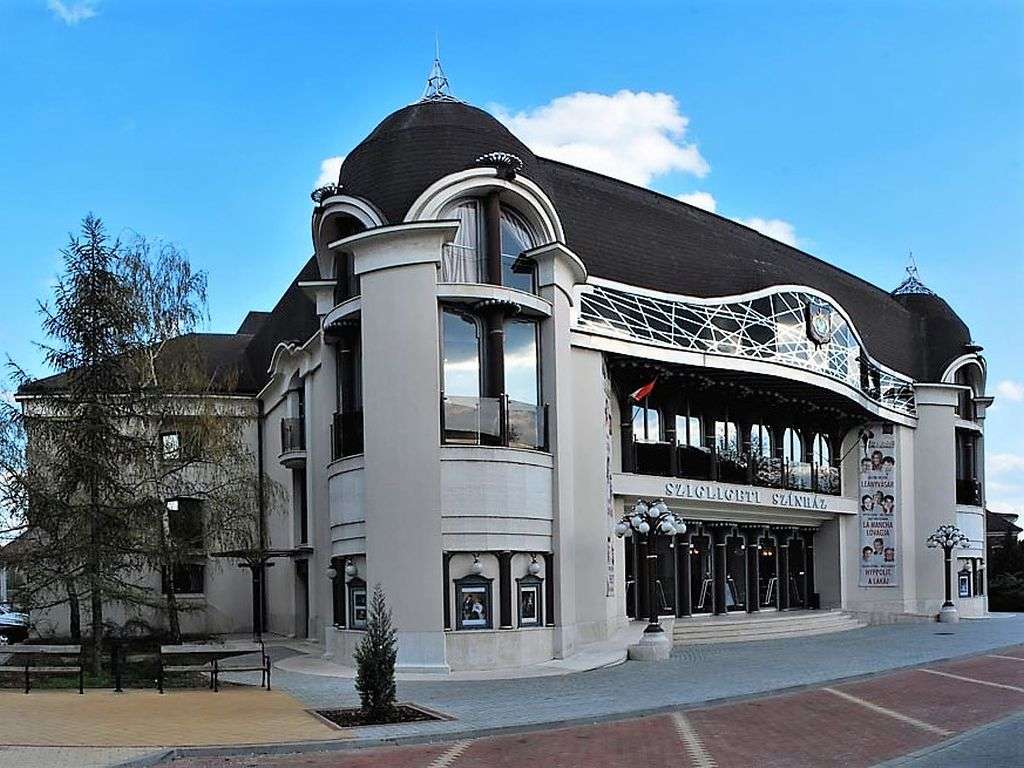 The Szolnok Szigligeti Theatre is one of the most prominent theatres in Hungary. The theatre opened its doors in 1912 and has been operating ever since. During the project, a complete renovation of the Szolnok Szigligeti Theatre was carried out; a...
Project details