 Triangles - ITU Gala
#type: Theatre lecture
#locale: Budapest, HU
Project
Our client wanted to bring a spectacular show for the ITU event series and entrusted us with producing large size triangles as part of the set. The triangles required a perfect composition whilst floating in the air.
Challenge
MÜPA, not being a theatre in the classic sense, has only a handful of clamps for fixing the set. The triangles therefore could not be secured where they were originally planned.
Solution
To ensure perfect positioning, we used spacers at the cranes above the triangles so to extend the 5 meter-wide, non-printed PVC canvas material. We paid extra attention to make sure the materials would be tight and flawlessly stretched out.
Our services provided during the event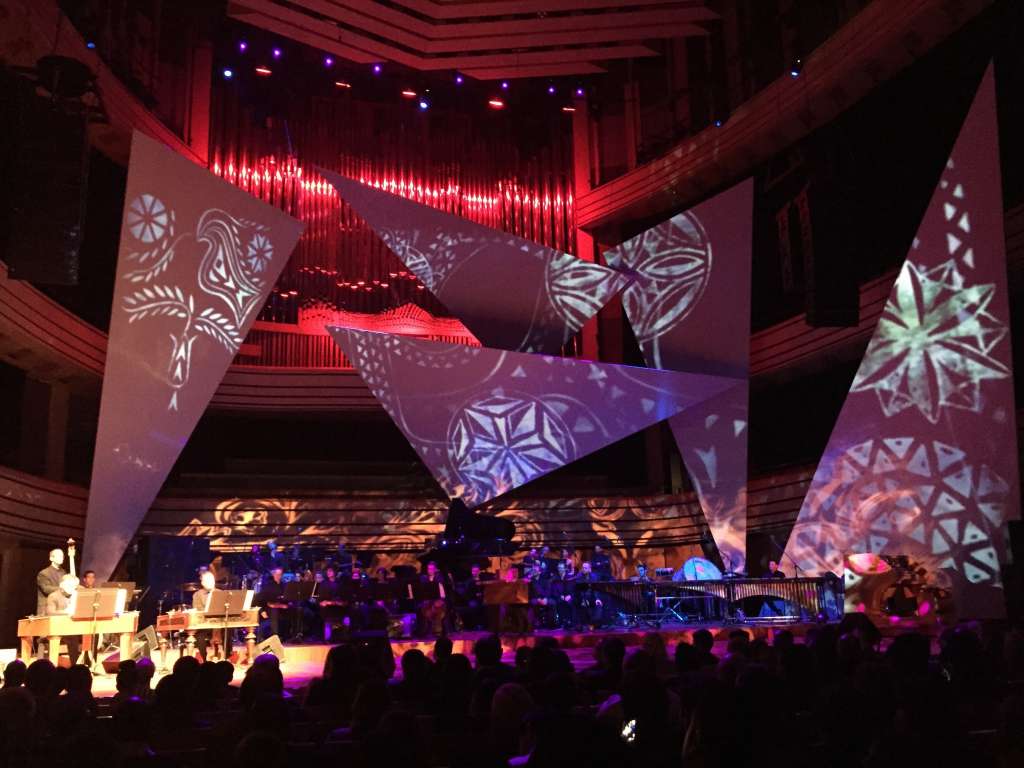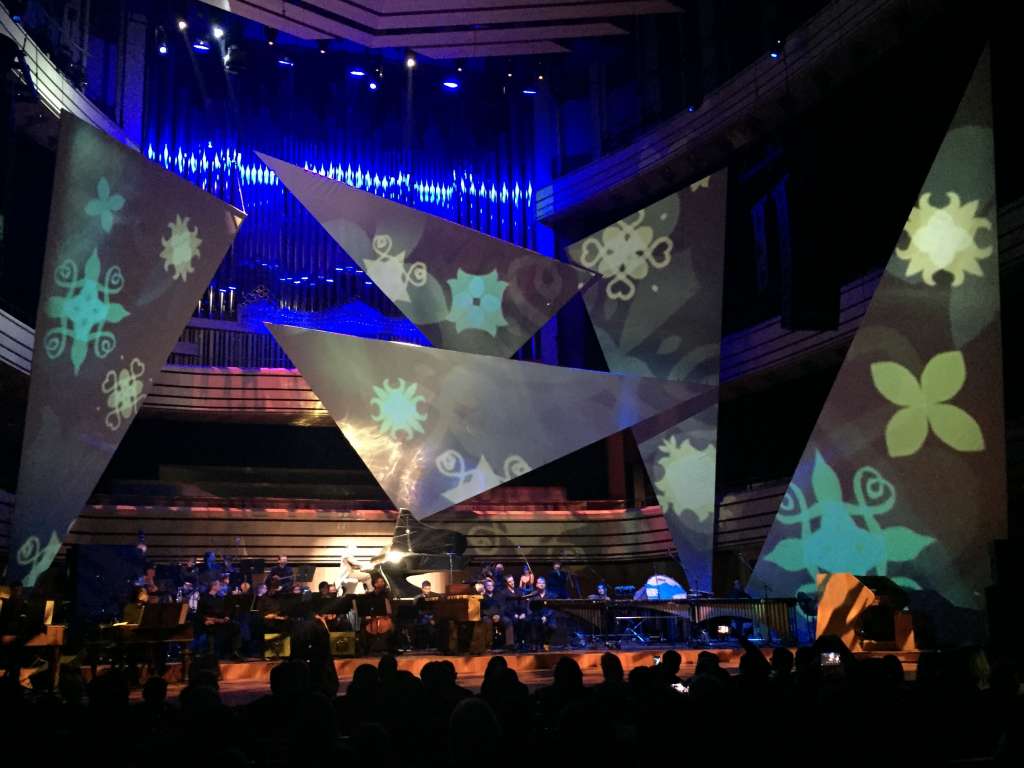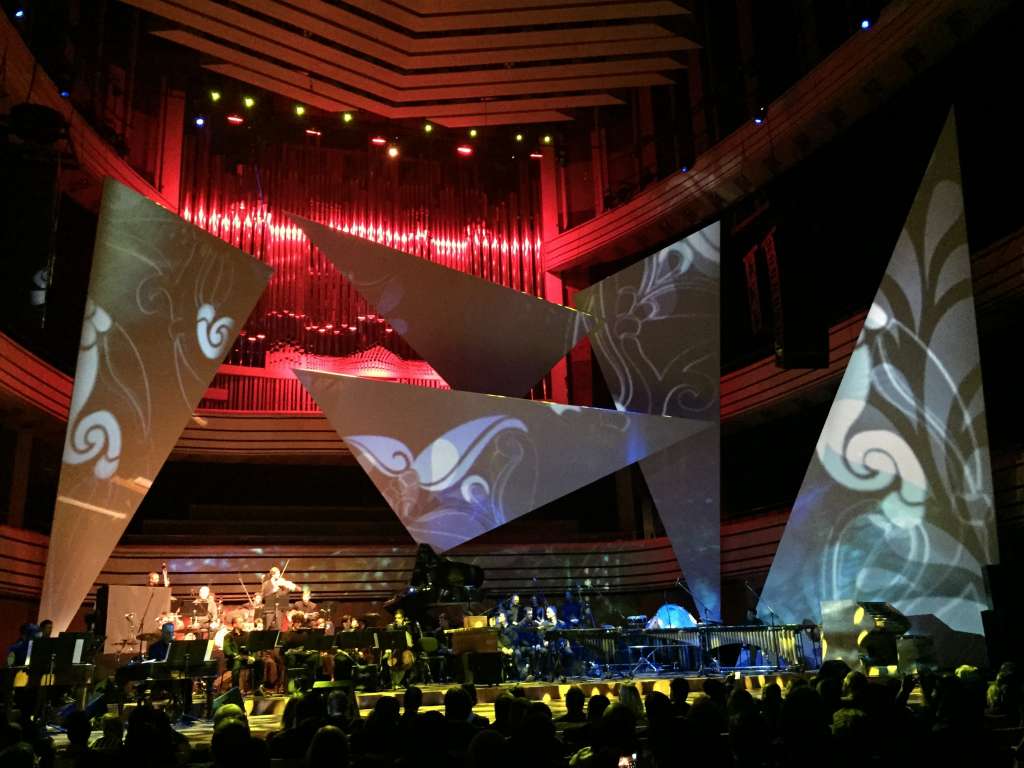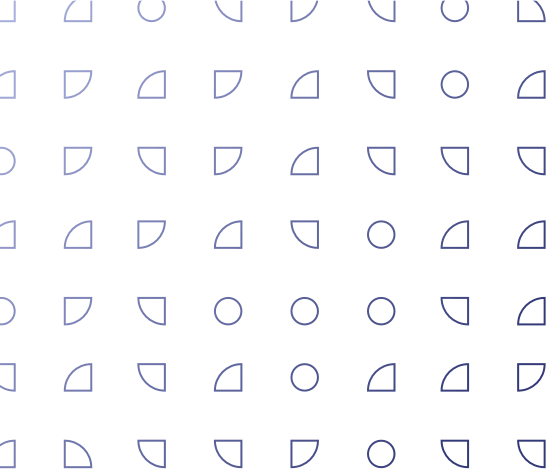 More projects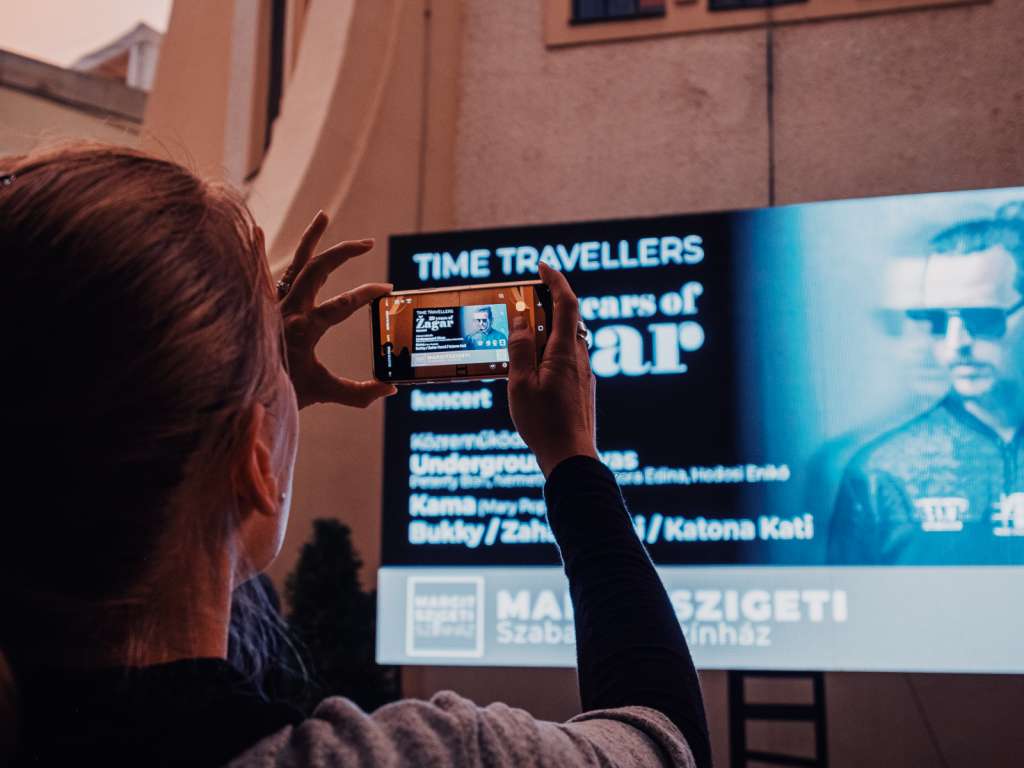 A solution to replace the existing printed posters or paper-based billboards was sought for Margaret Island Theatre, whereby the audience may be informed of both present and upcoming plays.
Project details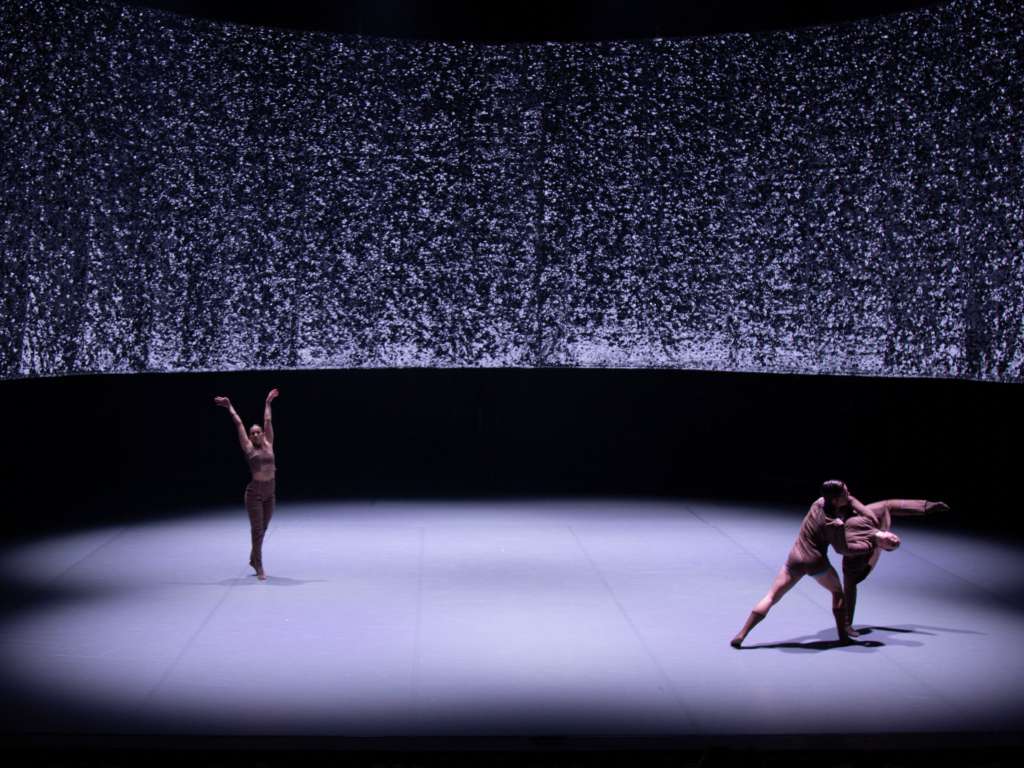 The set designer envisaged a continuous silver background for the performance KINGDOM of Badora Dance Company, for which a rather seldom used material was chosen.
Project details