 I. 2021 Hungarian Industrial Single-Purpose Machine Award - events technology operation
#type: Corporate event
#locale: Budapest, HU
Project
Chemplex Kft. held the award ceremonial day of the I. Hungarian Industrial Single-Purpose Machine Award 2021 in the Millennium Háza (House of the Hungarian Millennium) and was in search of a provider who could handle the events technology demands via their complex solutions flexibly while still holding them all in one hand.
Challenge
Exceptional organisational skills and careful synchronization of the various tasks was necessary to harmonize the multiple different facets of the project. In addition, we had as little time as 2.5 hours for installing and trialling the entire system.
Solution
We built a 4m x 2m stage with black ballet carpet flooring, black laminating and a large, 98-inch 4K LG screen in the acting area.
Our technicians used mixing consoles to display the presentations and the featuring video contents on the screen in line with the schedule.
We amplified the volume of performances and footages as well as recorded the whole event with two cameras while editing it with a broadcast mixing console on the spot.
Besides, so that the audience on the open terrace could also enjoy the event, we used a 7 square meter Uniview TEKKEN LED wall of *P5.95 resolution to display the presentation as well as camera images.
At the event of the Chemplex Kft., for sound amplification we linked our system with the fixed outside speakers of Millennium Háza.
*P value (pixel distance): The LED modules are made with light-weight diodes, spaced 1.8 to 10 mm apart. The P value represents the relative value of the diodes, expressed in millimetres both in the vertical and the horizontal direction.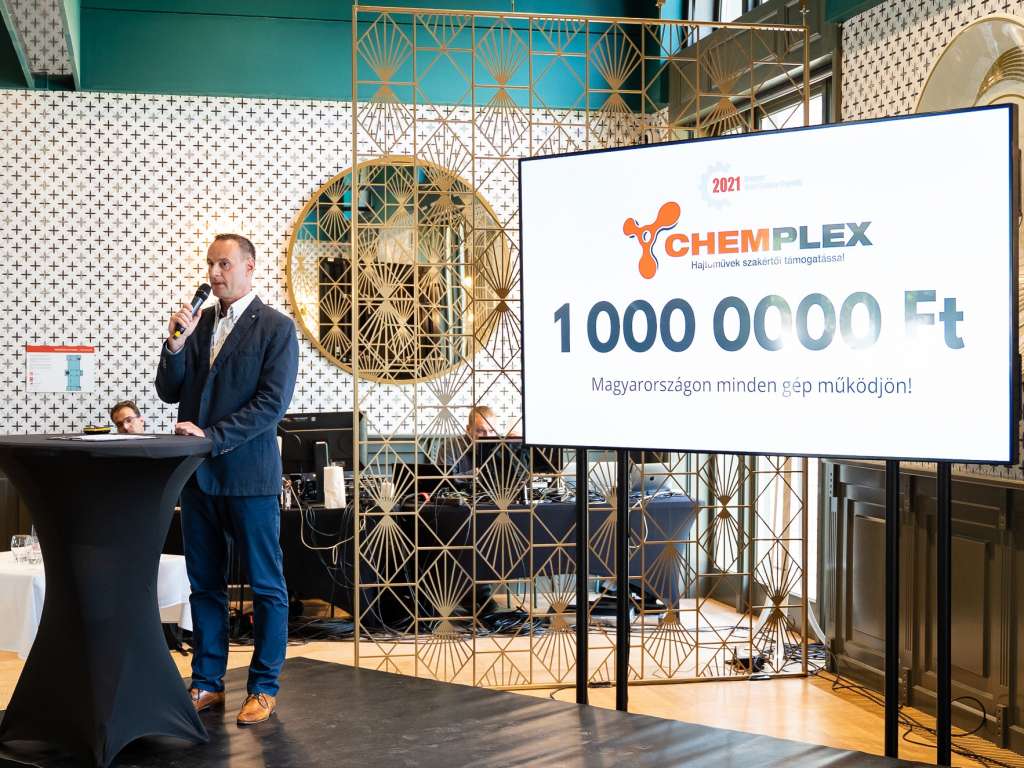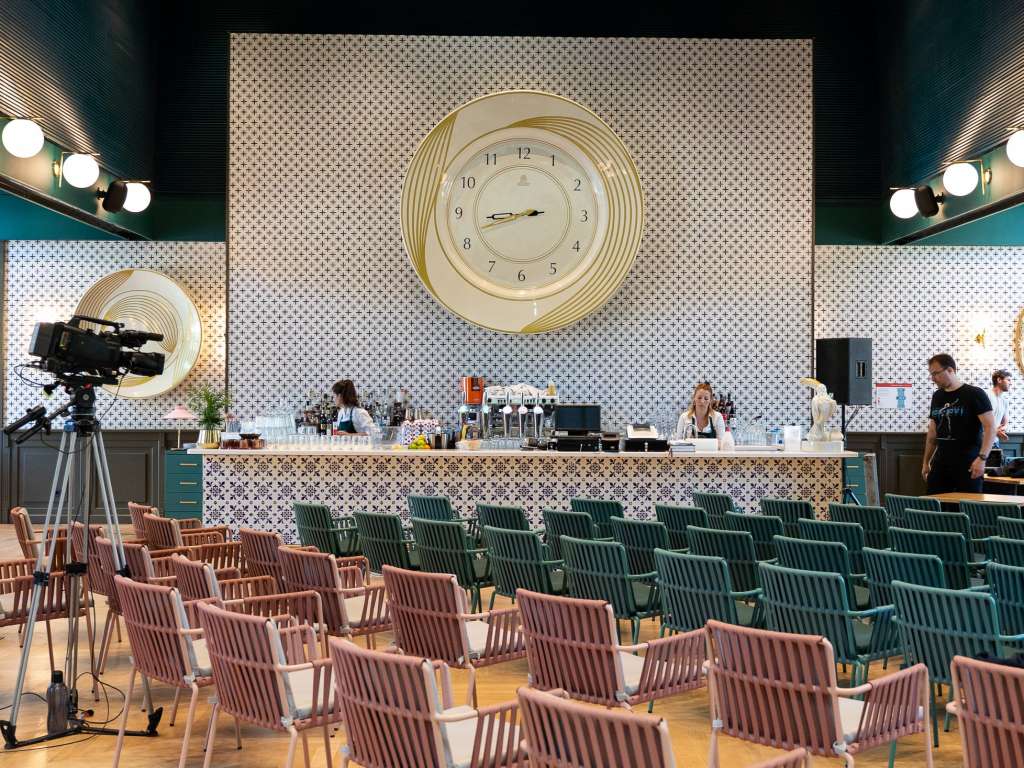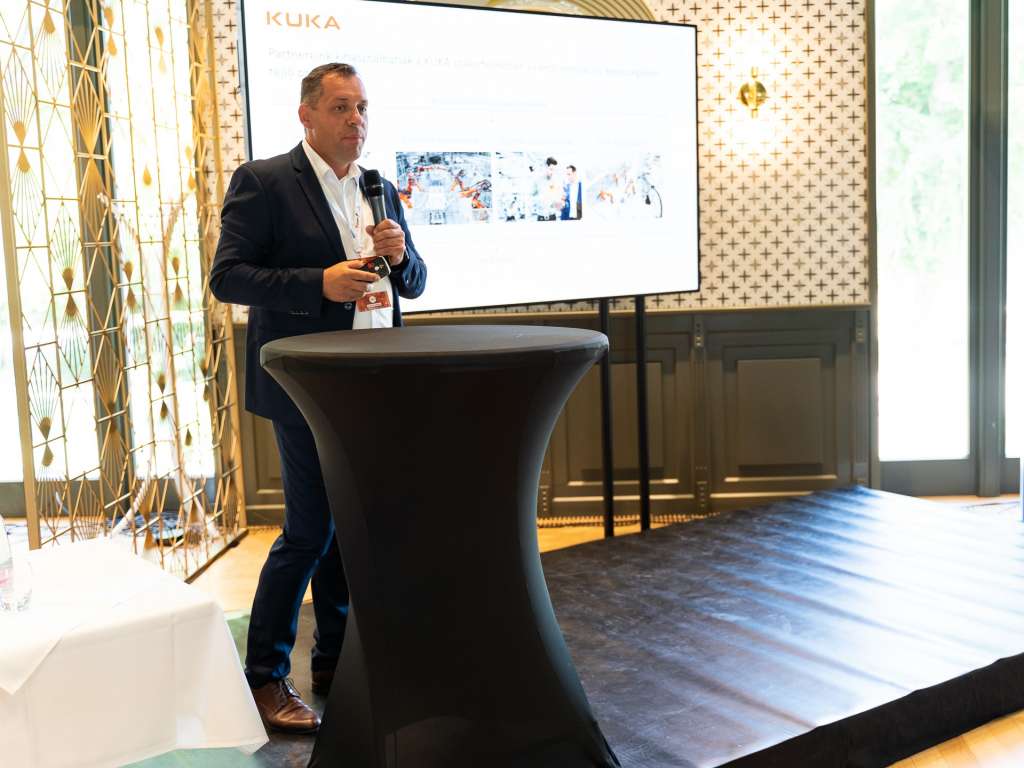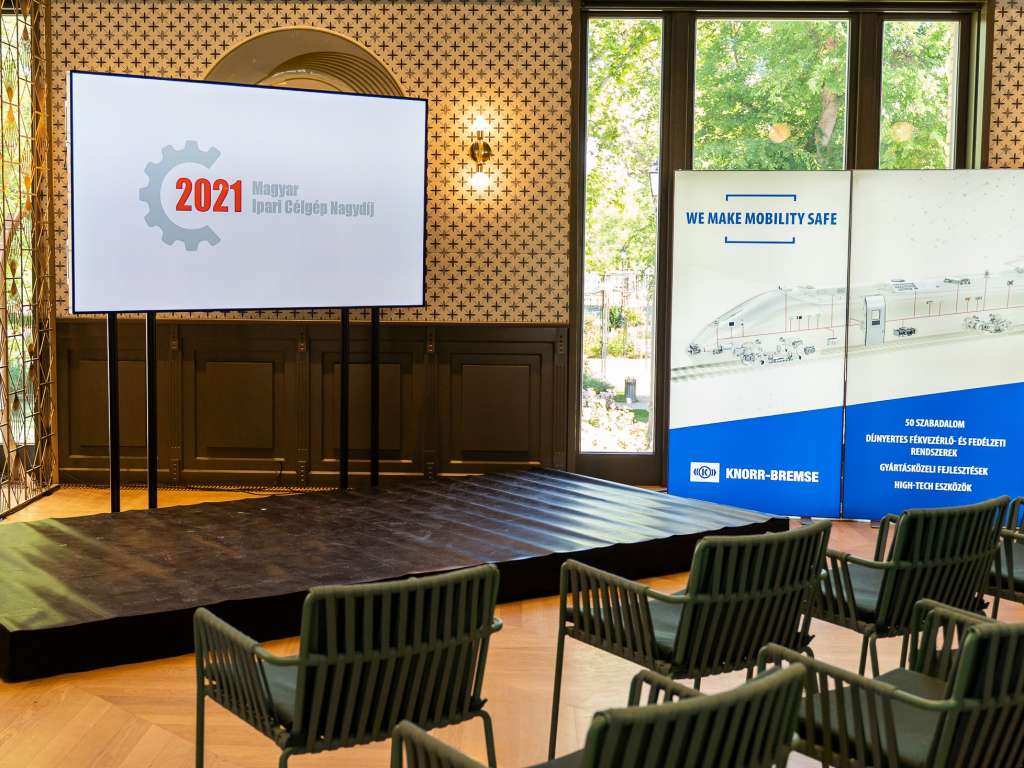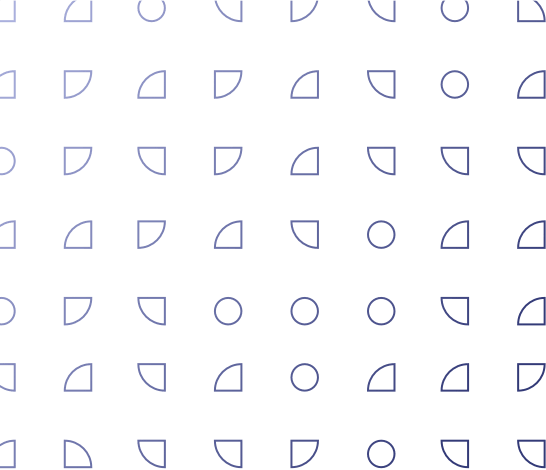 More projects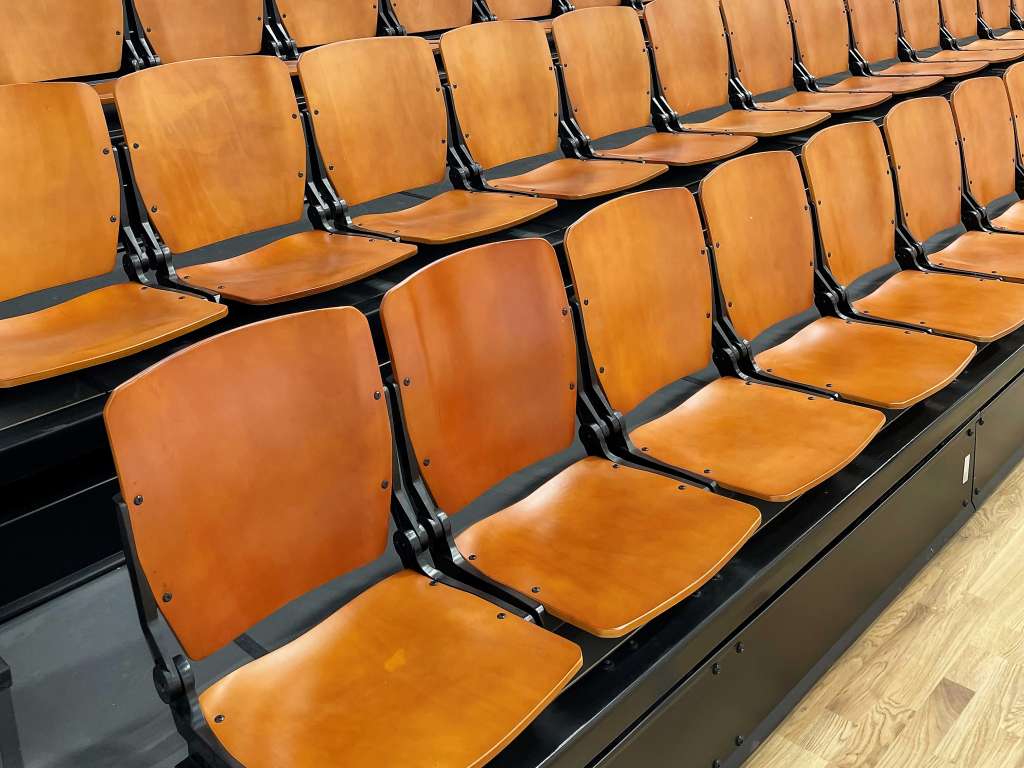 B Build & Trade Kft. commissioned us to install an electronically movable mobile grandstand and grandstand seats at a handball arena with a capacity of nearly 1000 guests, three storeys and a net floor area of 3720 square metres in accordance with th...
Project details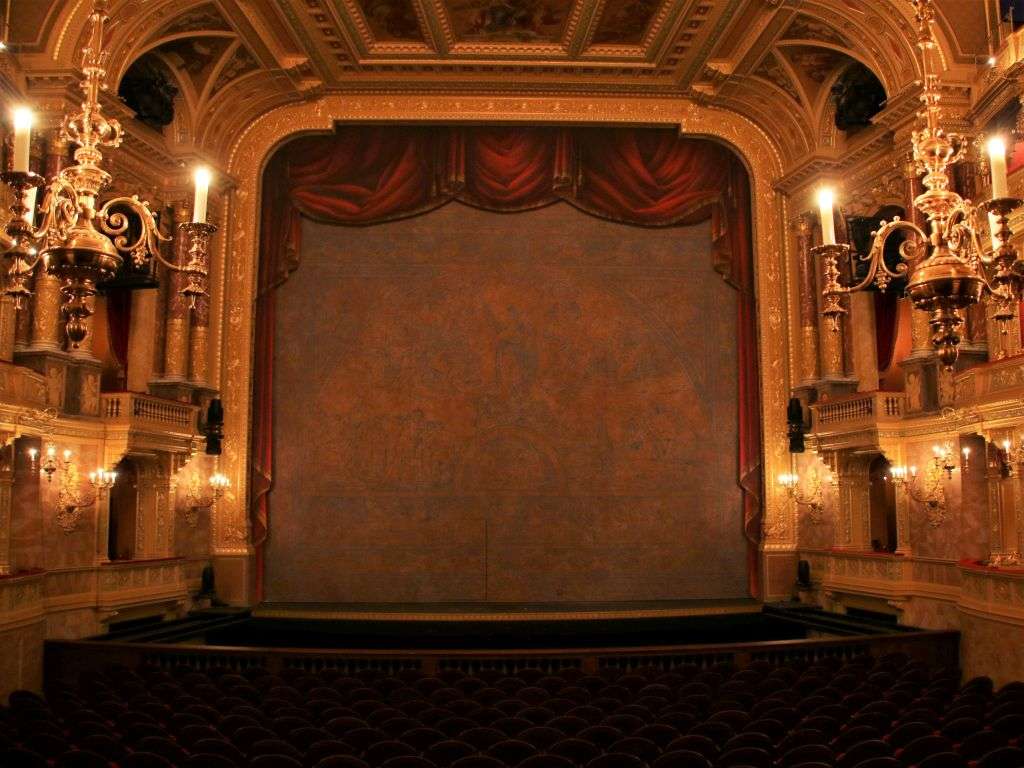 The assignment was to laminate a hand-painted canvas to the safety curtain in the framework of the complete renovation of the Hungarian State Opera, prepared in the studio of the establishment.
Project details