 Heineken UEFA EURO 2020 Fanzone - Go on, Hungary!
#type: Festival
#locale: Budapest, HU
#partner: We Love Budapest
Project
Our partner's desire was to bring out a game controlled by an LED-screen in the area of the City Park Ice Rink for the duration of the 2020 UEFA European Football Championship.
The game was to be interactive enough with participants to have an enjoyable experience even in a short span of time – with a clear link to the UEFA Euro 2020.
Challenge
We designed a game of two minutes whereby people were to score as many goals as possible by hitting the disc (the aim) appearing on the LED-screen (being the goal) and thus collecting points for various Heineken prizes.
Along with the design of the game and the graphic display of the background (i.e. the goal), emphasis was also on providing a platform which would both detect the ball of the game and be capable of stable fixing while being hard-wearing enough – anticipating a real variety in the power of the kicks and the actual hits.
However, whereas the sensory surface of the LED floor worked flawlessly in a horizontal position under any static and dynamic load, the tests revealed that it did not sense the hits perfectly in a vertical position.
Solution
To reach a 100% ball-sensitivity of the LED-modules, specially wetted balls were used for the game.
Thus the vertically installed, 5 square meter interactive screen – made out of LED floor modules – contributed to great times and miniature football matches.
Participants did not hold back with the kicks, many of which were indeed successful!
One technically trained person was necessary for the operation.
Our services provided during the event
Technological elements of the project
LED floor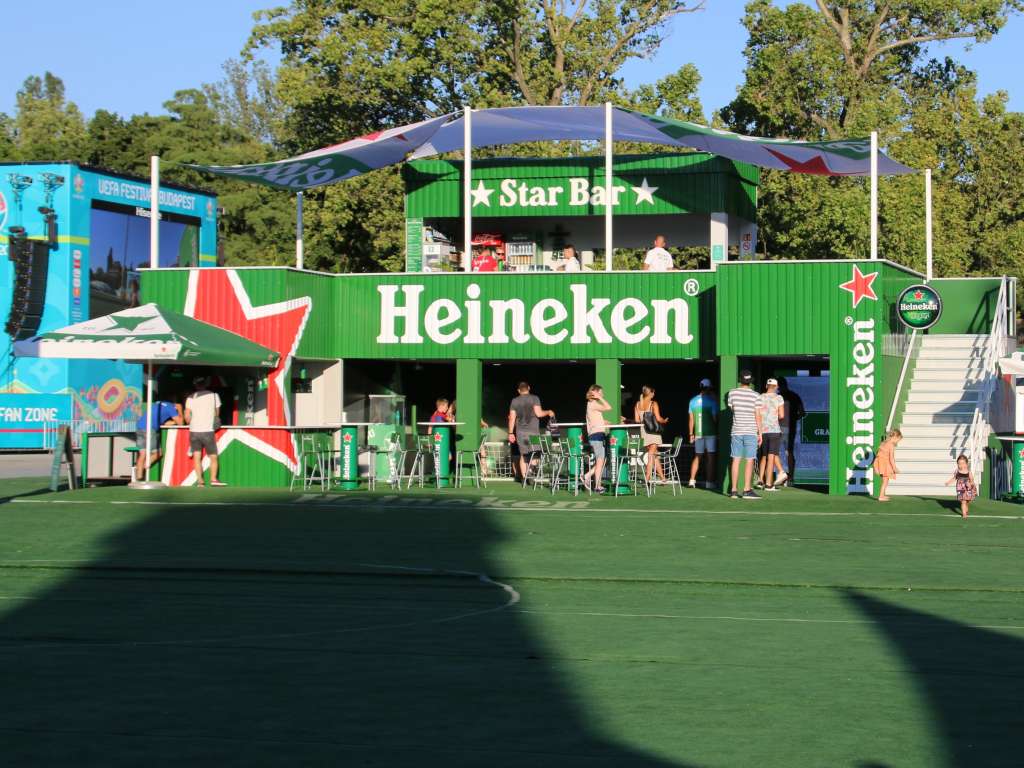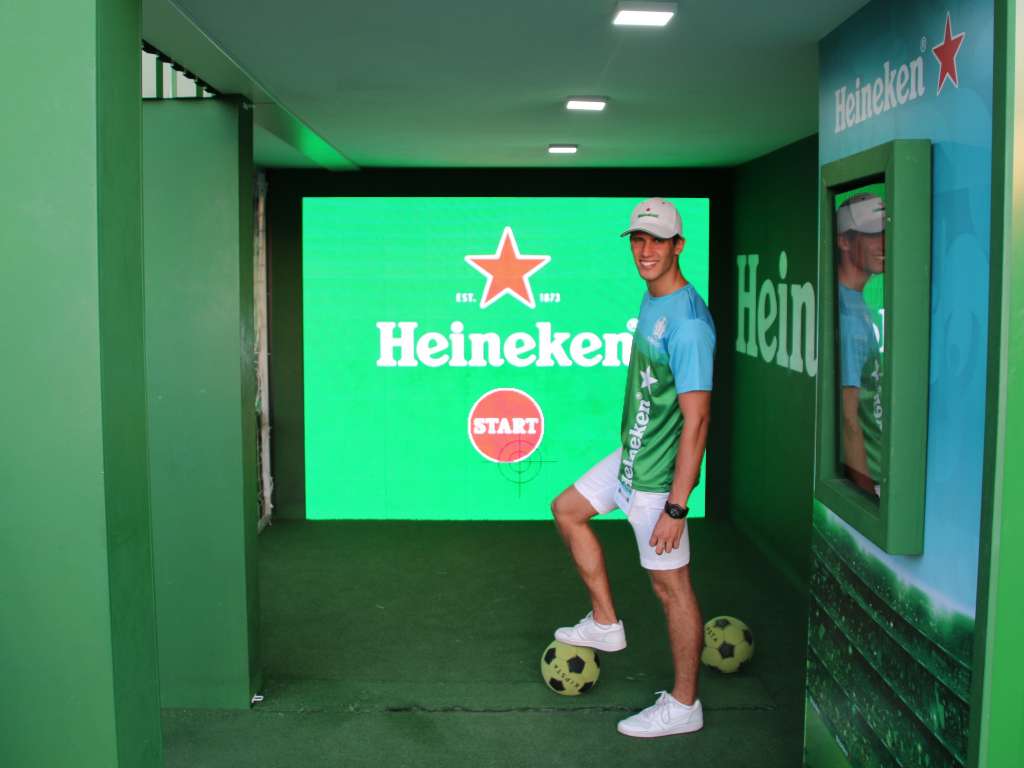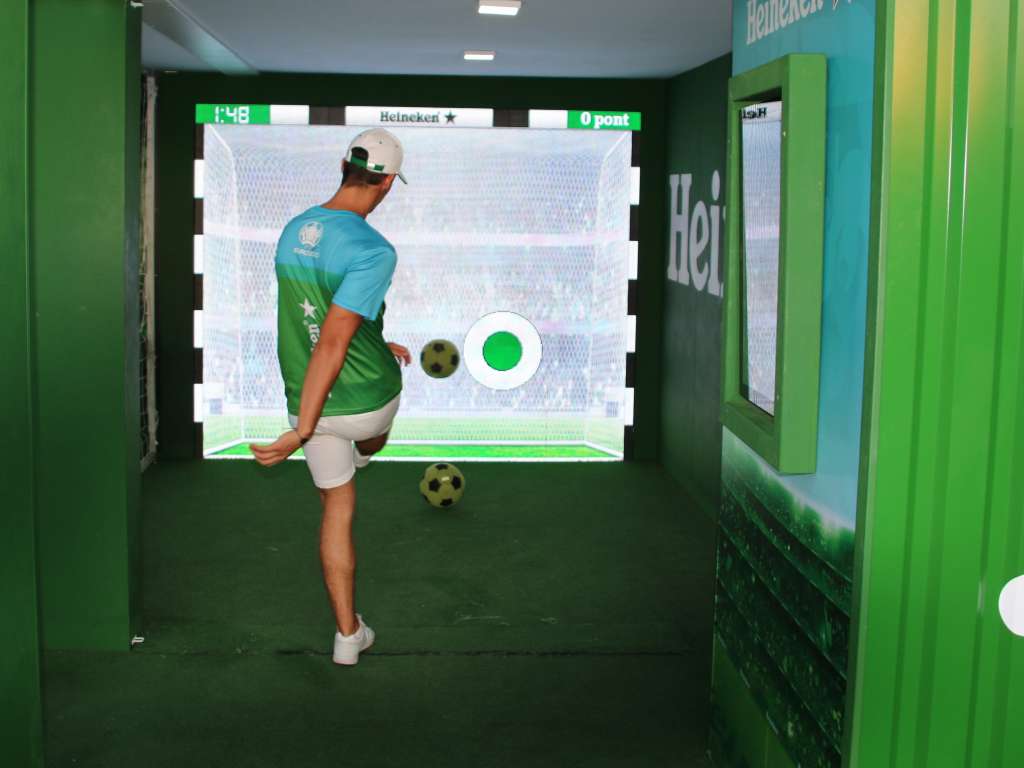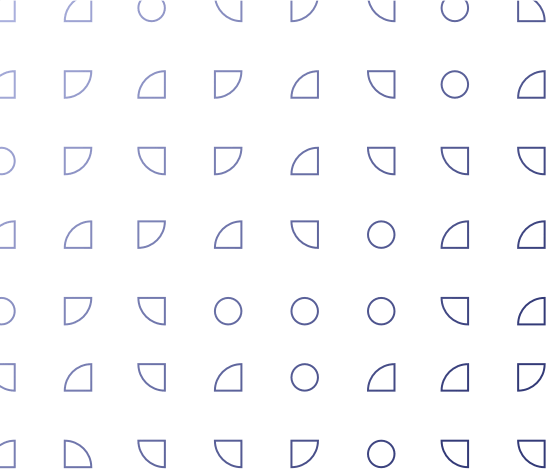 More projects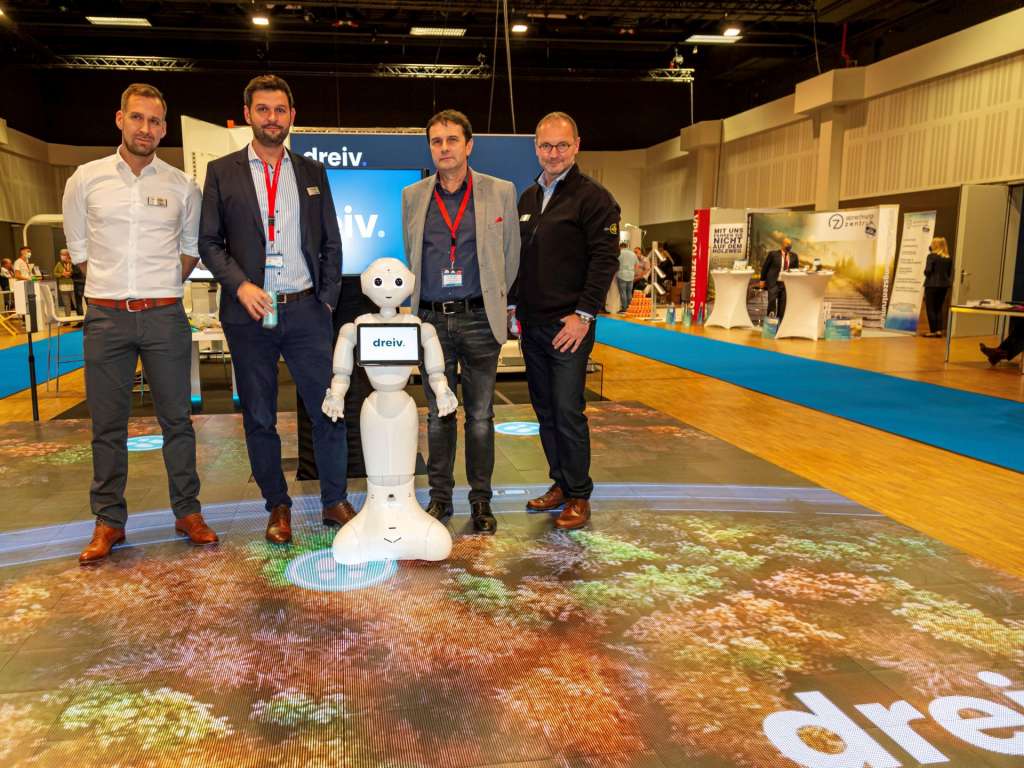 Educatio Digitale Lernsysteme GmbH participated as an exhibitor on the 8th German Management Training Congress at the Berlin Estrel Congress. They were looking for a supplier that could offer an innovative, cost-effective, fast and safe solution t...
Project details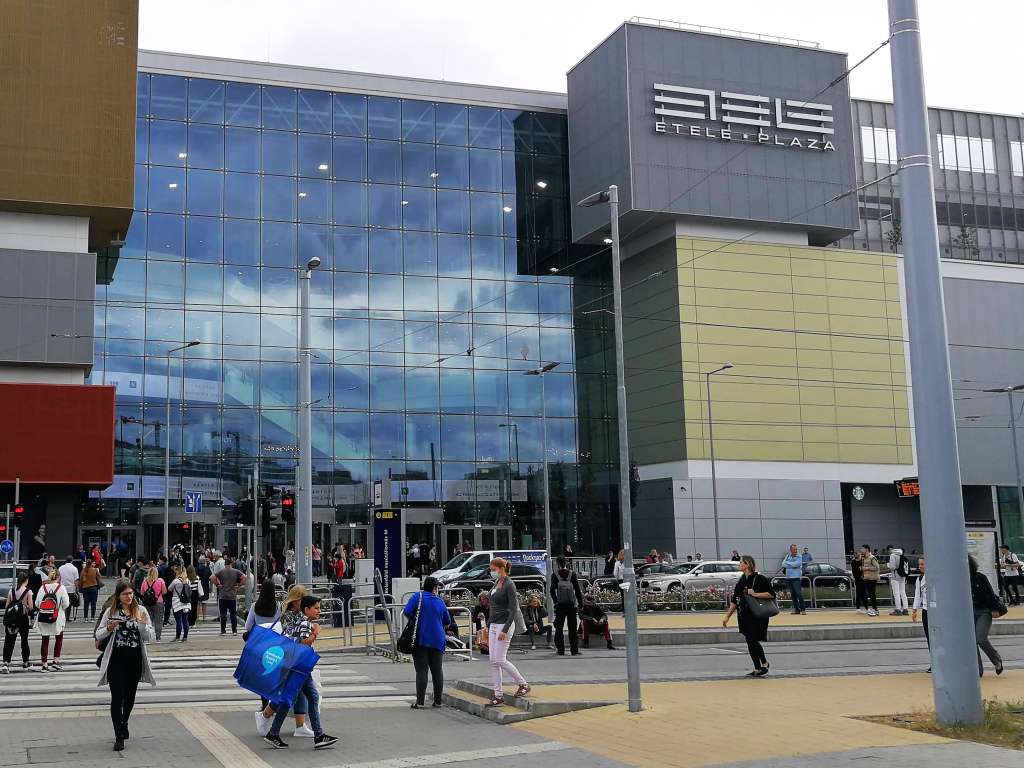 The partner requested the installation of centrally controlled LED displays of various sizes and locations within the 55,000 sqm area of Etele Plaza as well as its façade surfaces. The expectations concerned the Fashion and Grand atrium, the weste...
Project details