 Tulle projection screen interwoven with silver - Carmina Burana in the Erkel Theatre
#type: Theatre lecture
#locale: Budapest, HU
#partner: Magyar Állami Operaház
Project
The cooperation of the Hungarian State Opera and Freelusion yielded a world premiere of exceptional quality in the stage production of Carl Orff's legendary piece with 3D visuals and live music.
This series of exceptional shows, presented in the Erkel Theatre, necessitated such unconventional equipment as the one-of-a-kind in Hungary tulle projection screen interwoven with silver as well as the software developed specifically for this show.
Challenge
They were looking for the material which, while maintaining the advantages of tulle could live up to the high quality expectations during screening; having the impact in appropriate lighting conditions as though it wasn't even there.
Solution
The Metallic Bobbinet tulle, interwoven with silver cords can have the impact in appropriate lighting conditions as if it wasn't there and thus lending a holographic effect to the screening. This made the screening particularly spectacular.
There are projection screens without silver weaving; although they, too, allow for screening, but nowhere near as well and bright as with the weaving.
Our services provided during the event
Technological elements of the project
Tulles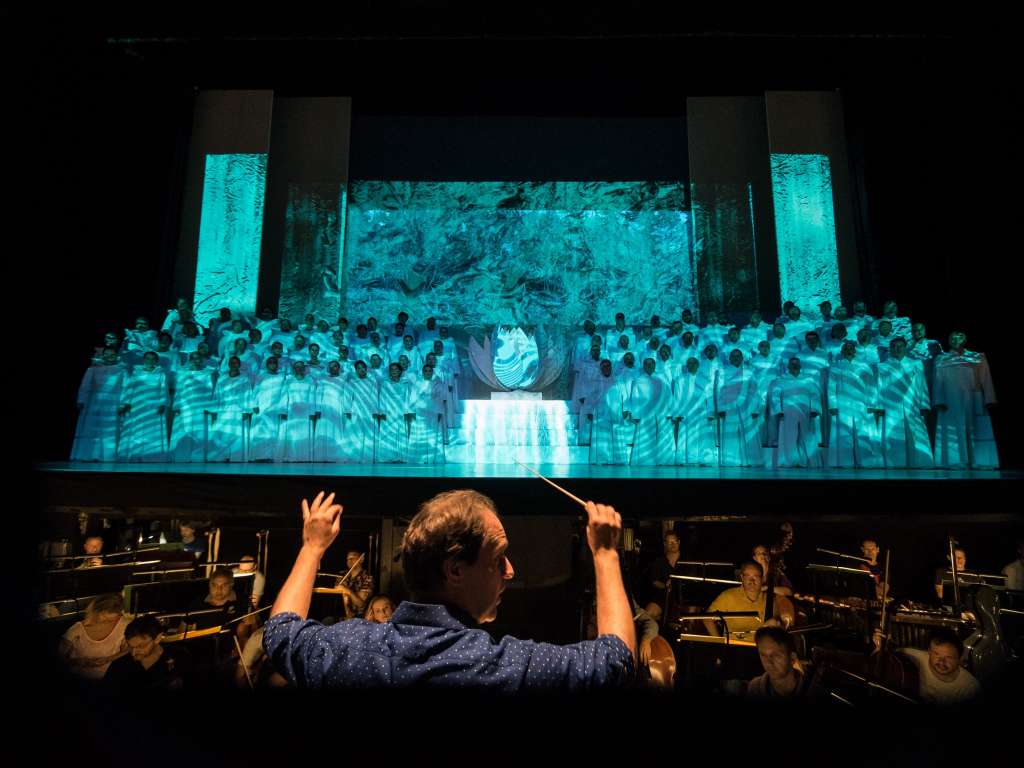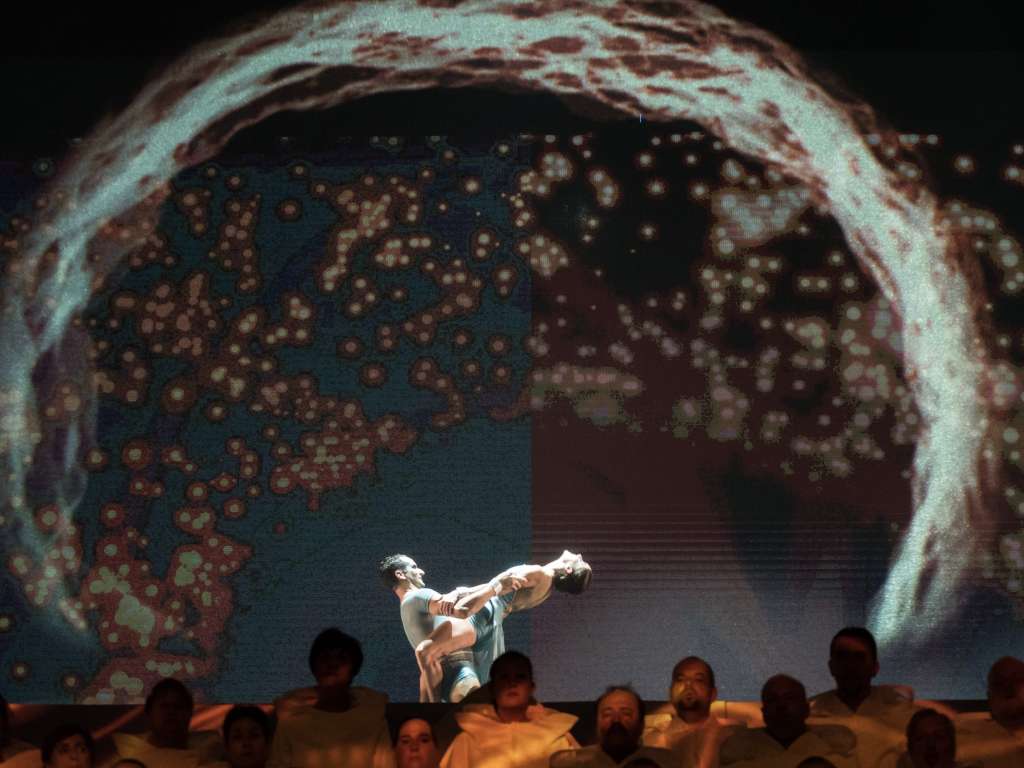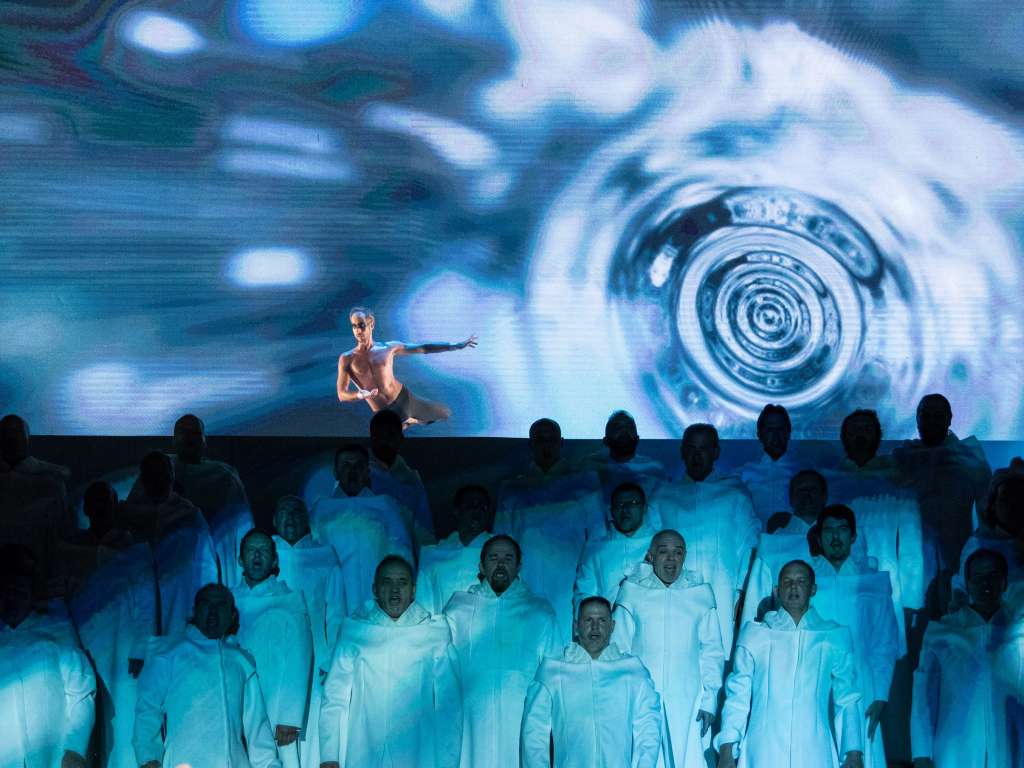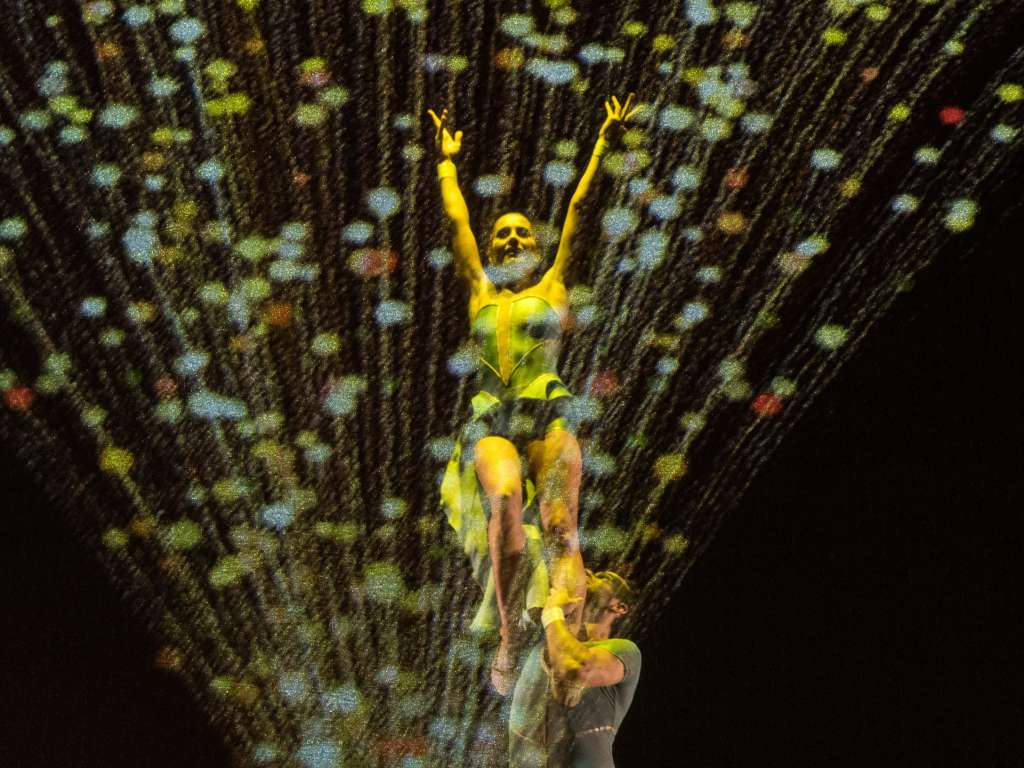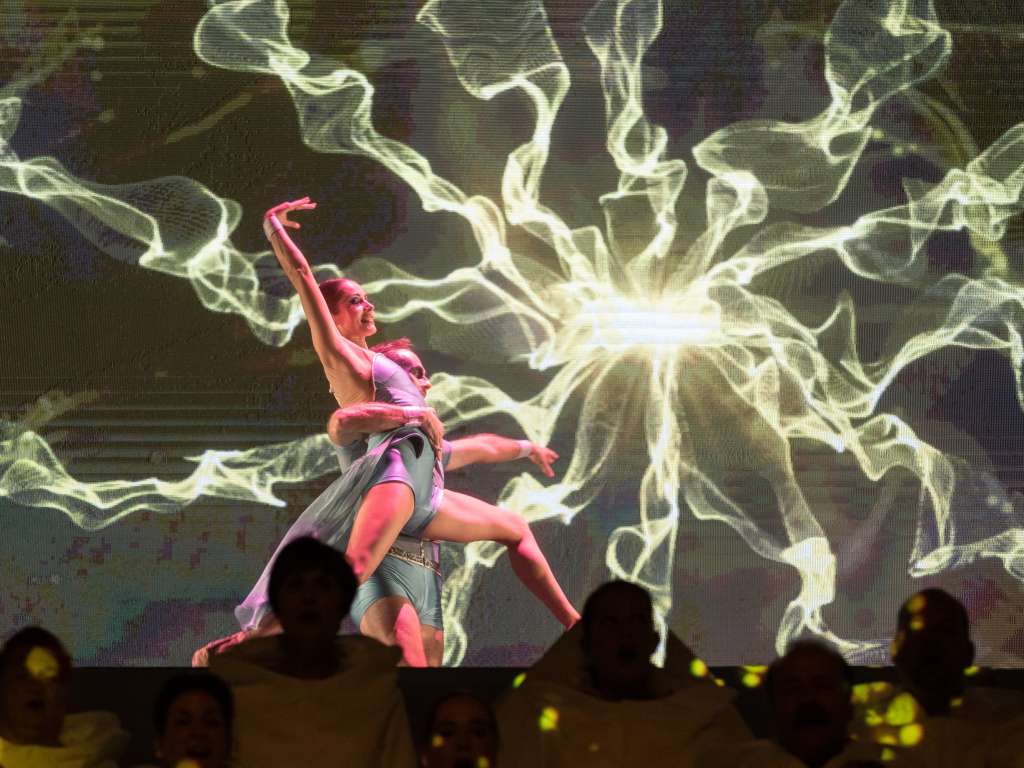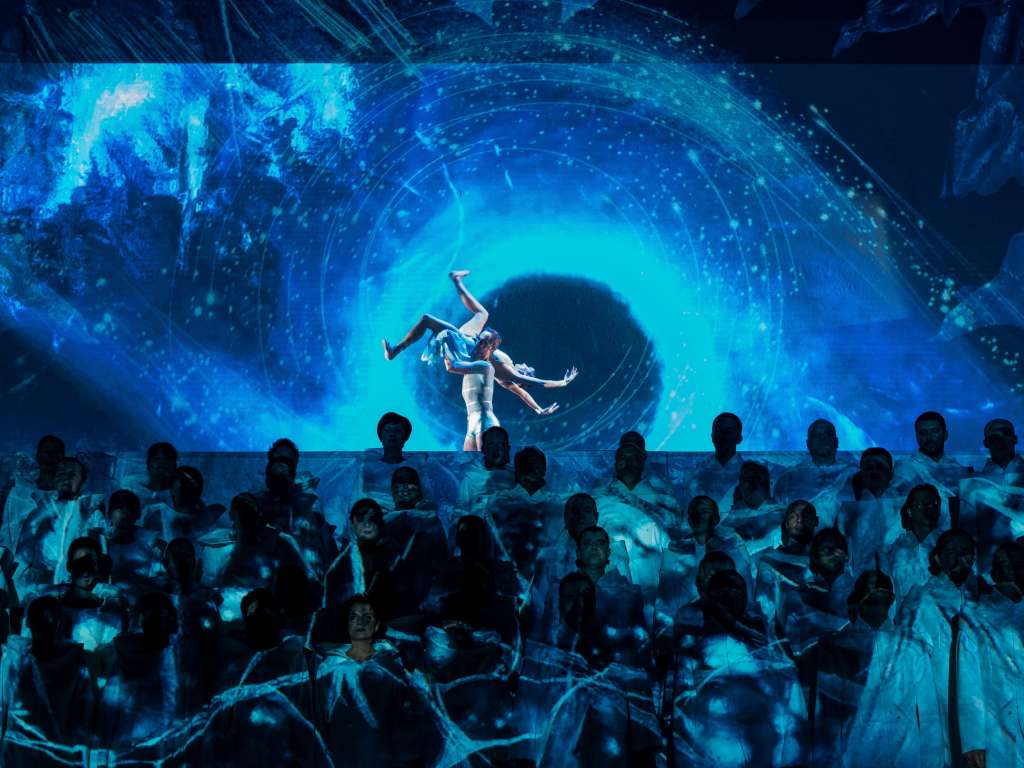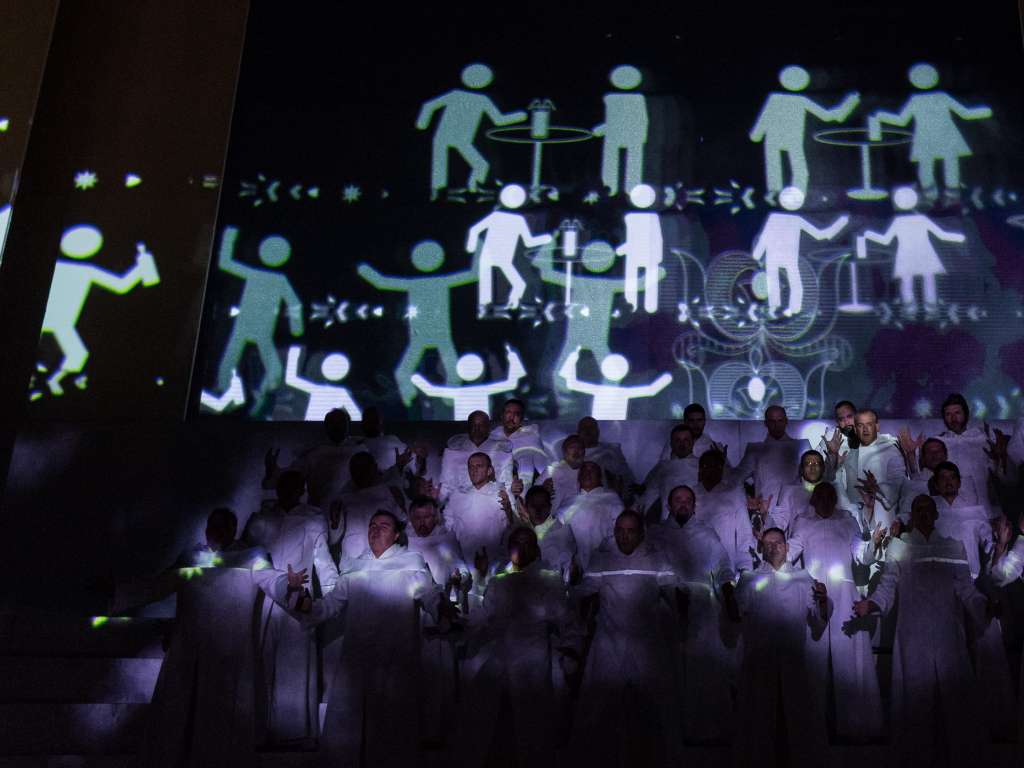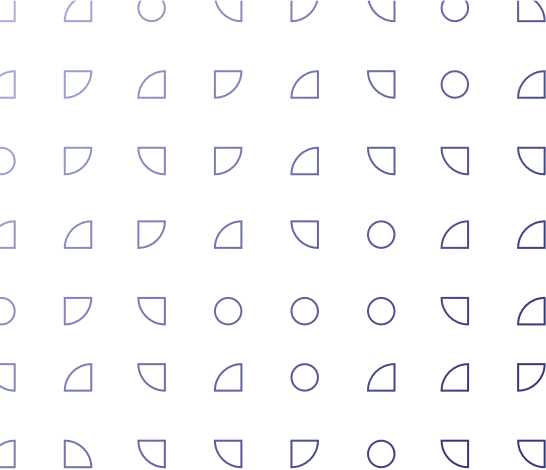 More projects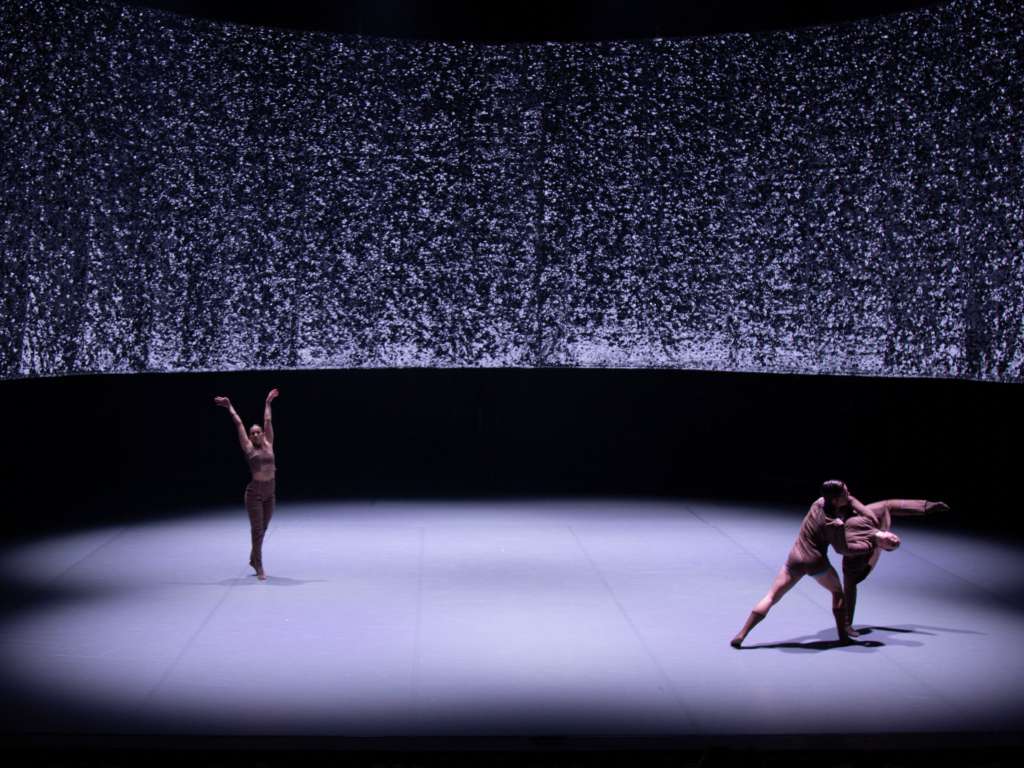 The set designer envisaged a continuous silver background for the performance KINGDOM of Badora Dance Company, for which a rather seldom used material was chosen.
Project details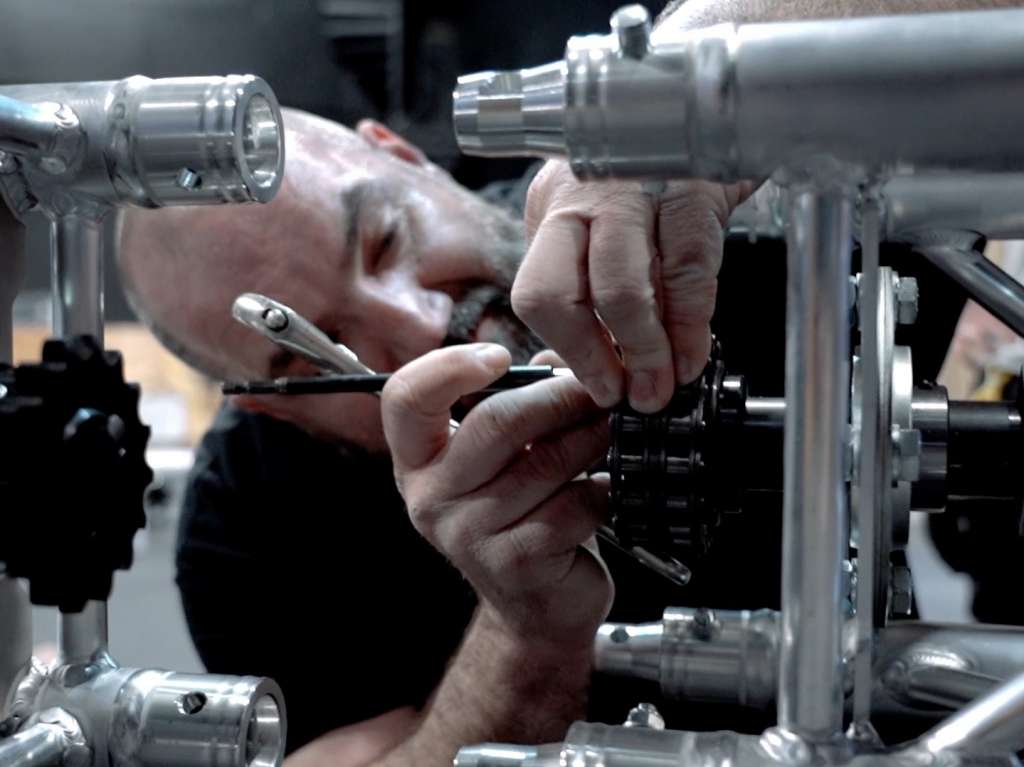 The client envisaged in the soon-to-be-launched Bánffy Stage of the Eiffel Art Studios a special projection surface which can be reeled (wound) up easily, thus providing for an excellent display of visual elements of the productions as well as an opp...
Project details