 Silver background in the Great Hall of the National Dance Theatre
#type: Theatre lecture
#locale: Budapest, HU
#partner: Global Kult Korlátolt Felelősségű Társaság
Project
The set designer envisaged a continuous silver background for the performance KINGDOM of Badora Dance Company, for which a rather seldom used material was chosen.
Challenge
The decorative material is a thin PVC layer which does not have a homogenous surface and its perforations make any sewing difficult. The large size required two pieces, 15 meters wide and 5 meters high each, stretched onto a curved support structure.
What added to the challenge was that the audience sitting at the left and the right end should not see the reverse of the bends curving to the inside. It was necessary therefore that every person in the audience has the same unique visual perception realised by the material.
Handling the material needed great care and attention. Anything pushing against it or folding it with an edge would have resulted in such lasting damages to have made the background ineffectual.
Solution
Flame resistant, silver *Camuflage was picked as the background material.
The two large size pieces bonded together provided for a homogenous background which, thanks to the perforations, created an intriguing three-dimensional effect.
To implement a surface decoration irrespective of the sight angle, we laid a 3-meter-long piece onto the reverse at each side of the structure. Thus we ensured a uniform effect on the entire surface visible from the audience, hiding the white background of the material itself.
► Project location: the National Dance Theatre
Address: 1024 Budapest, Kis Rókus u. 16-20.
--
*Material article number: 1920 1000
You can read more about the performance here: http://www.nemzetitancszinhaz.hu/musor/bemutato-kingdom/1400
Set designer: Dóra Barta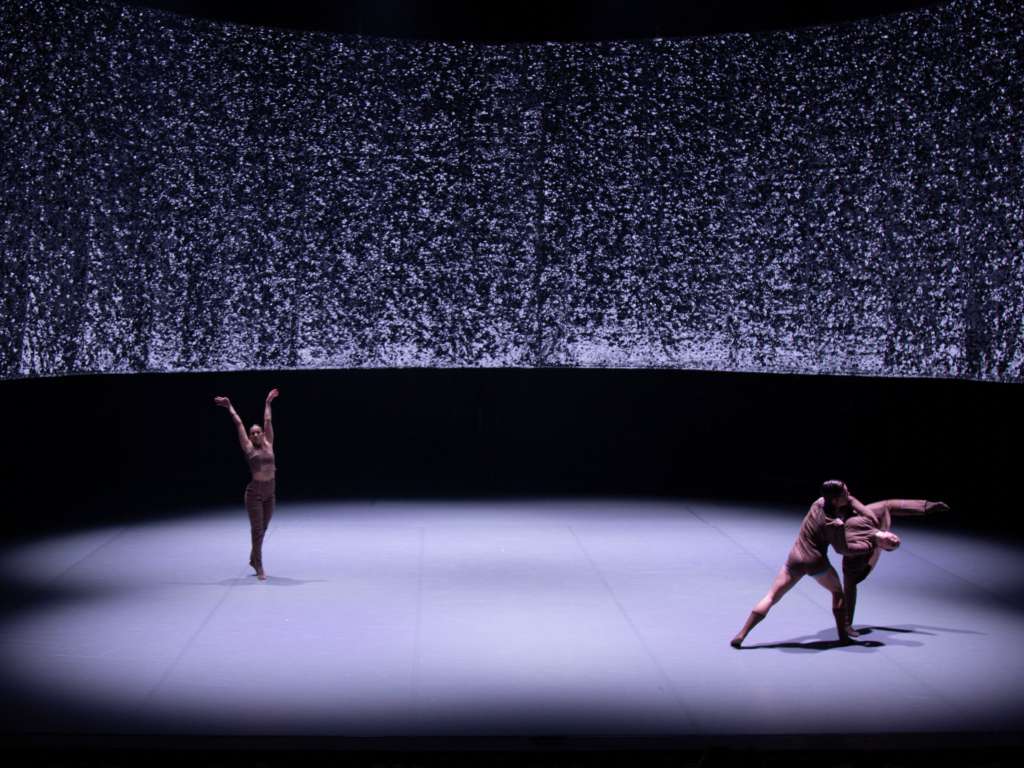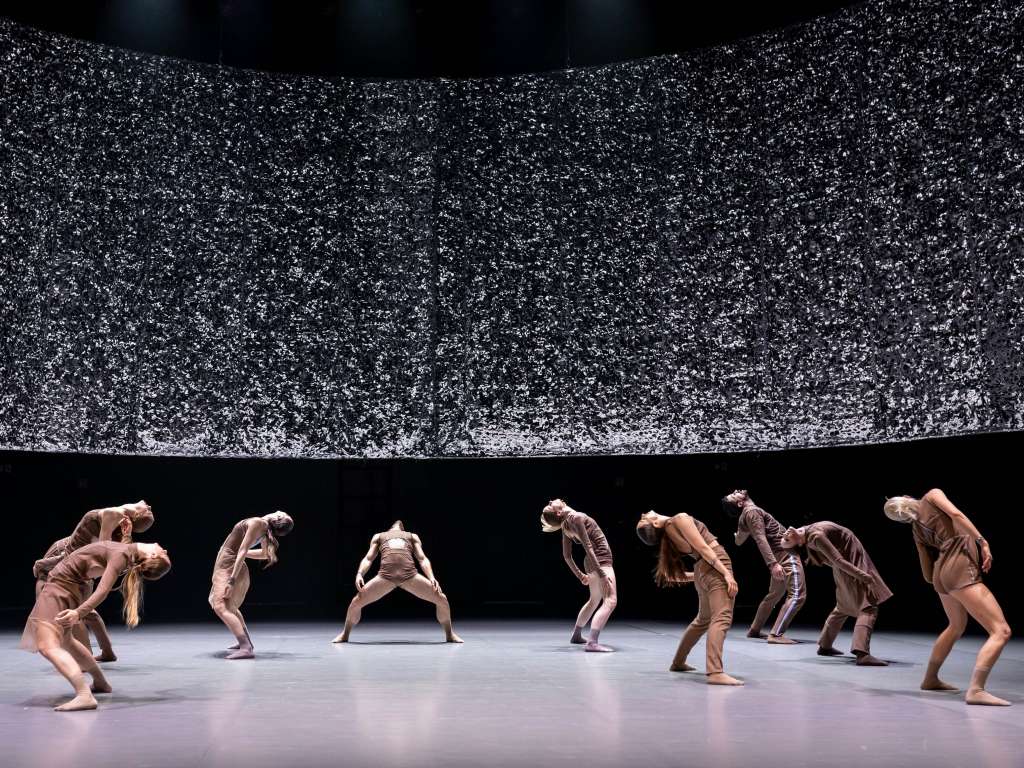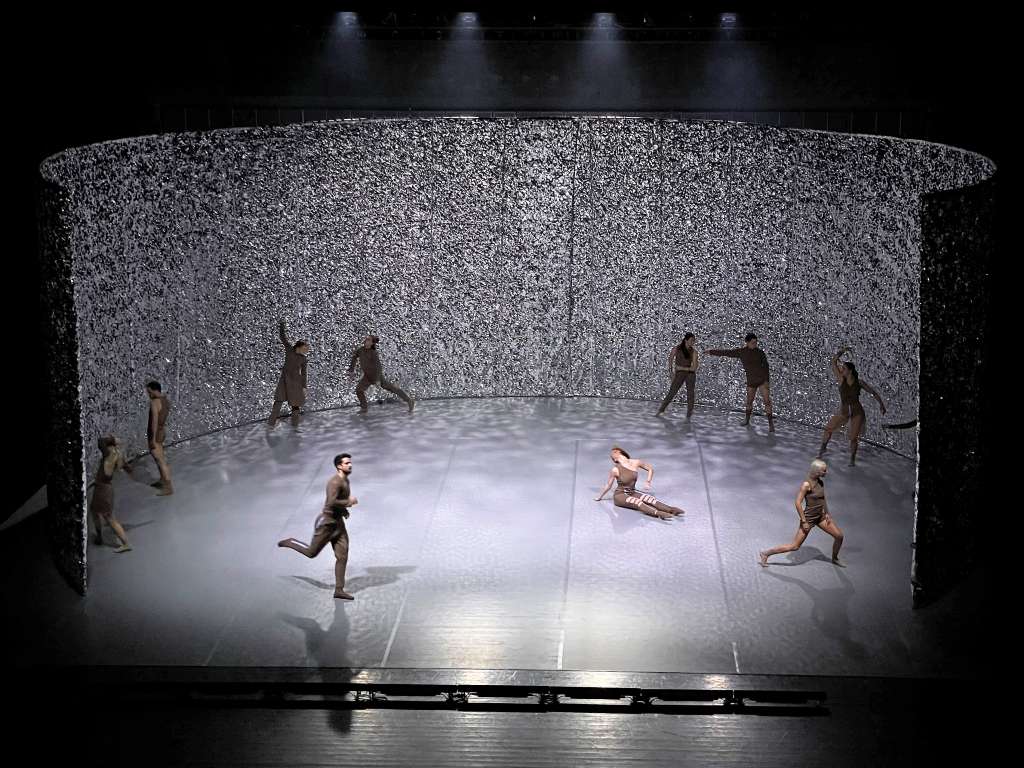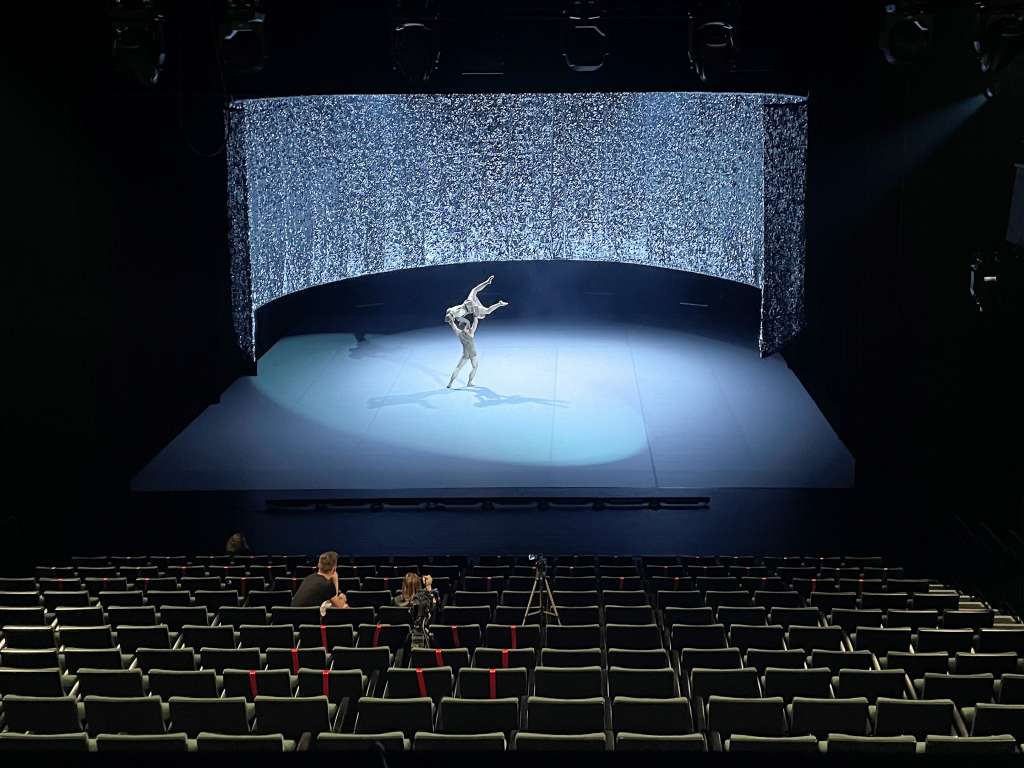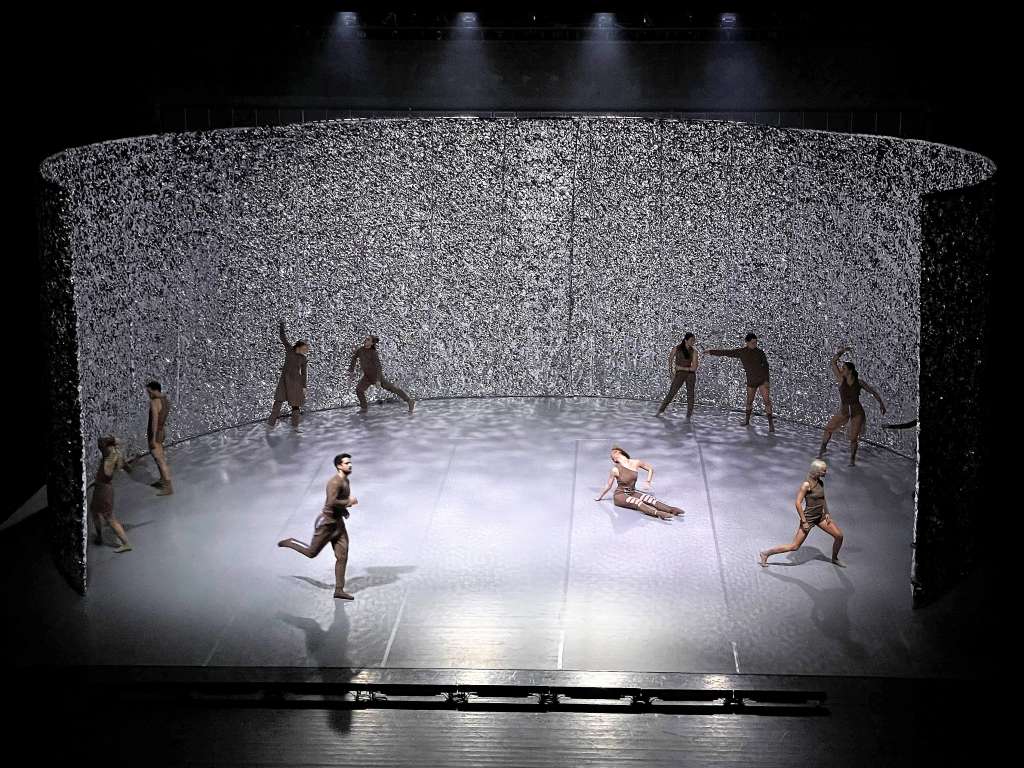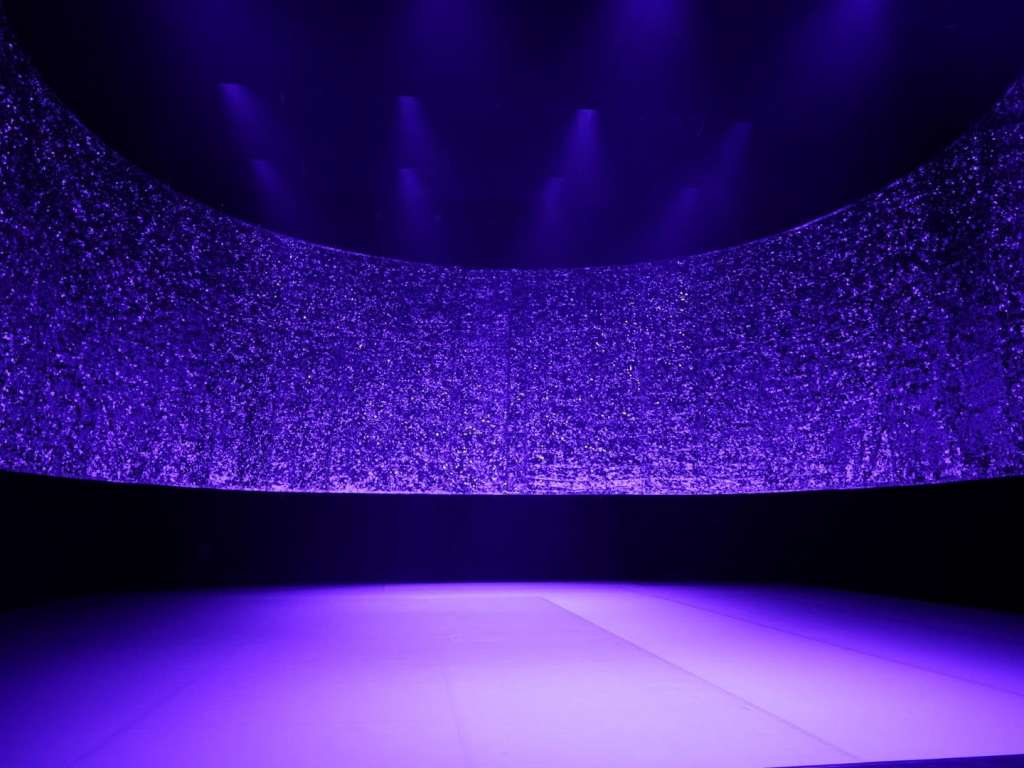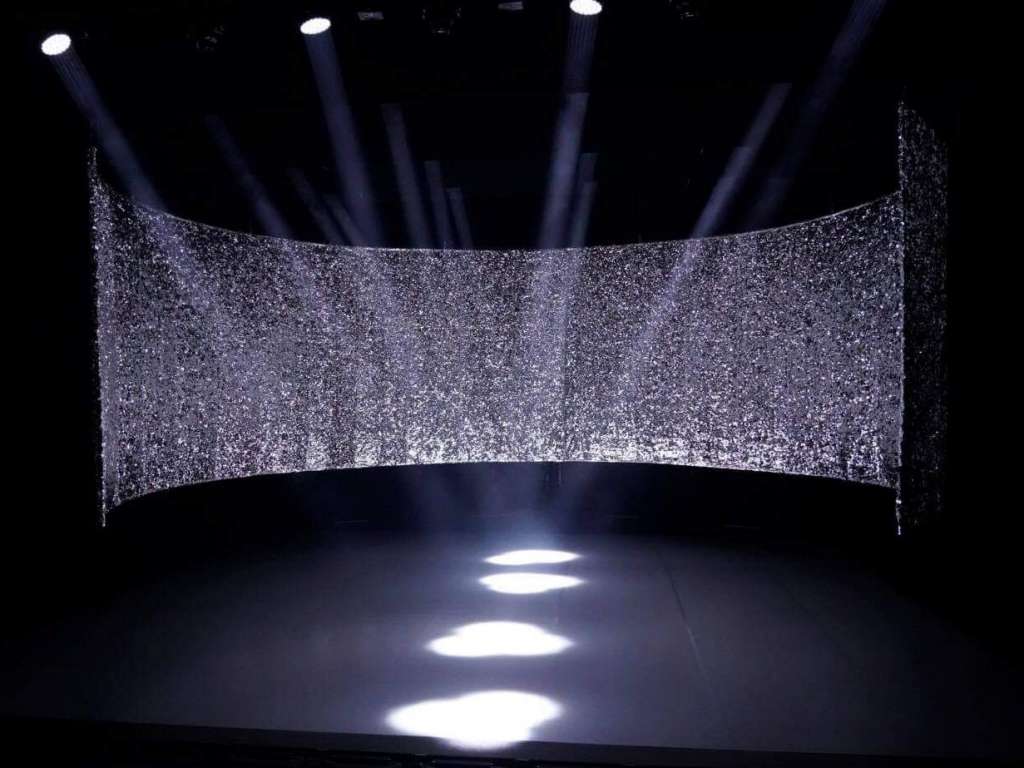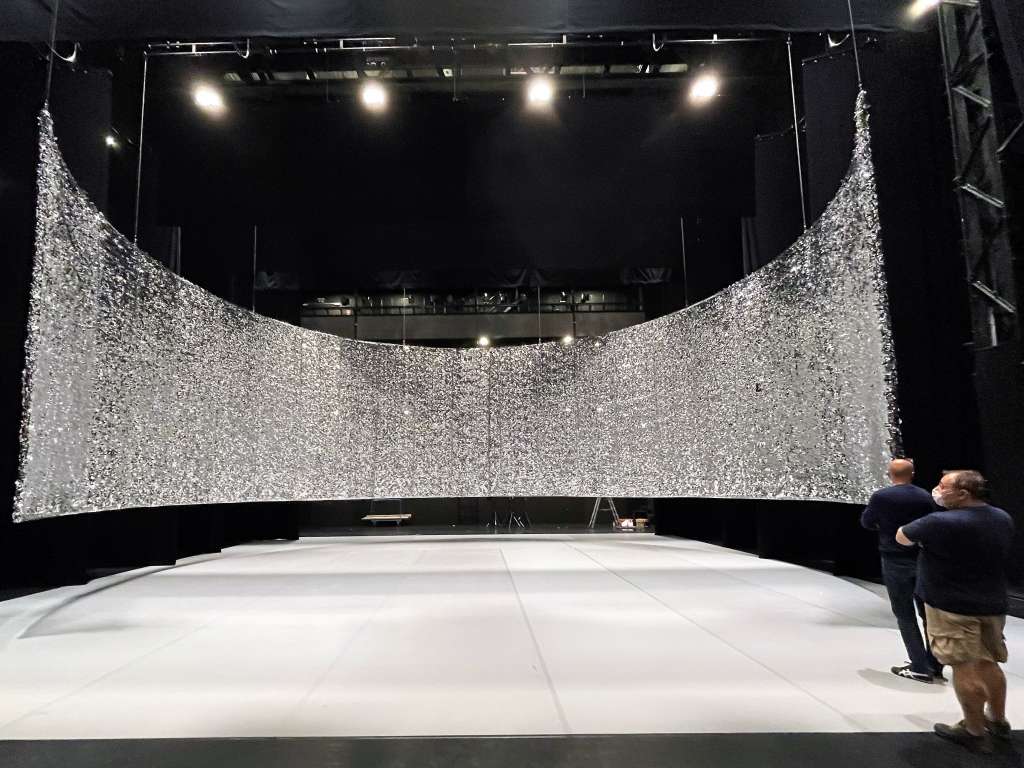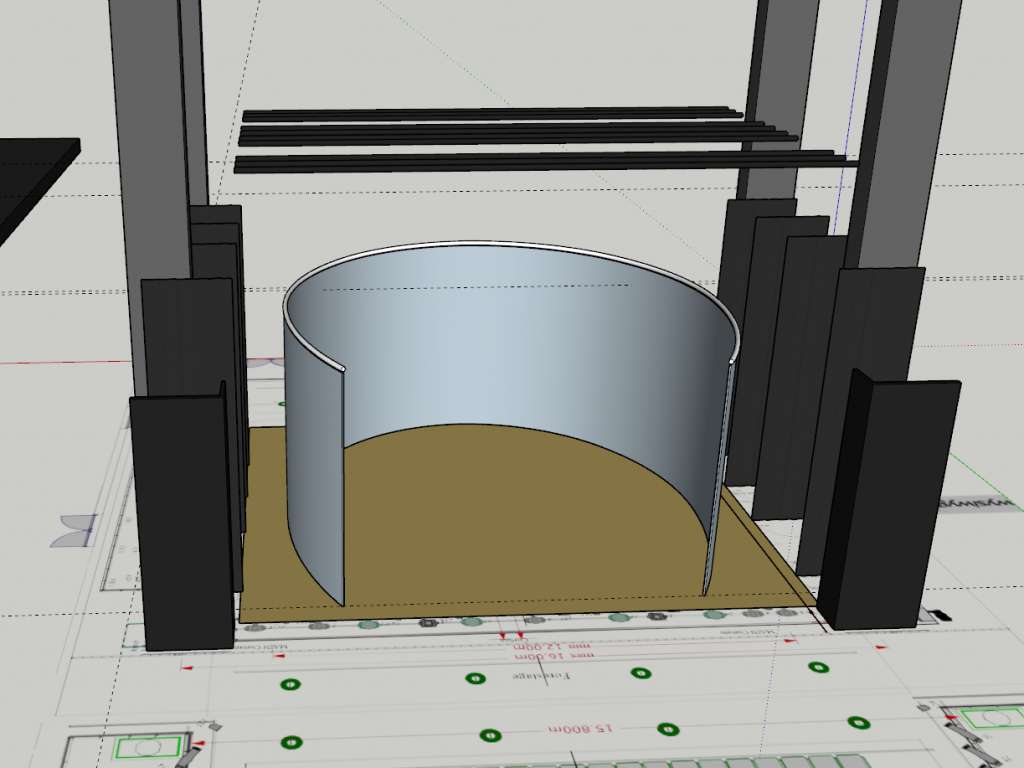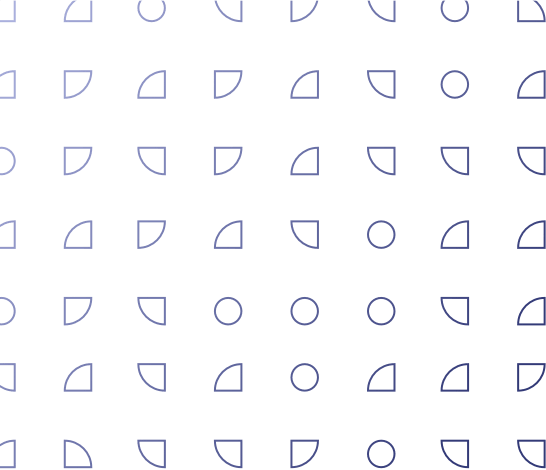 More projects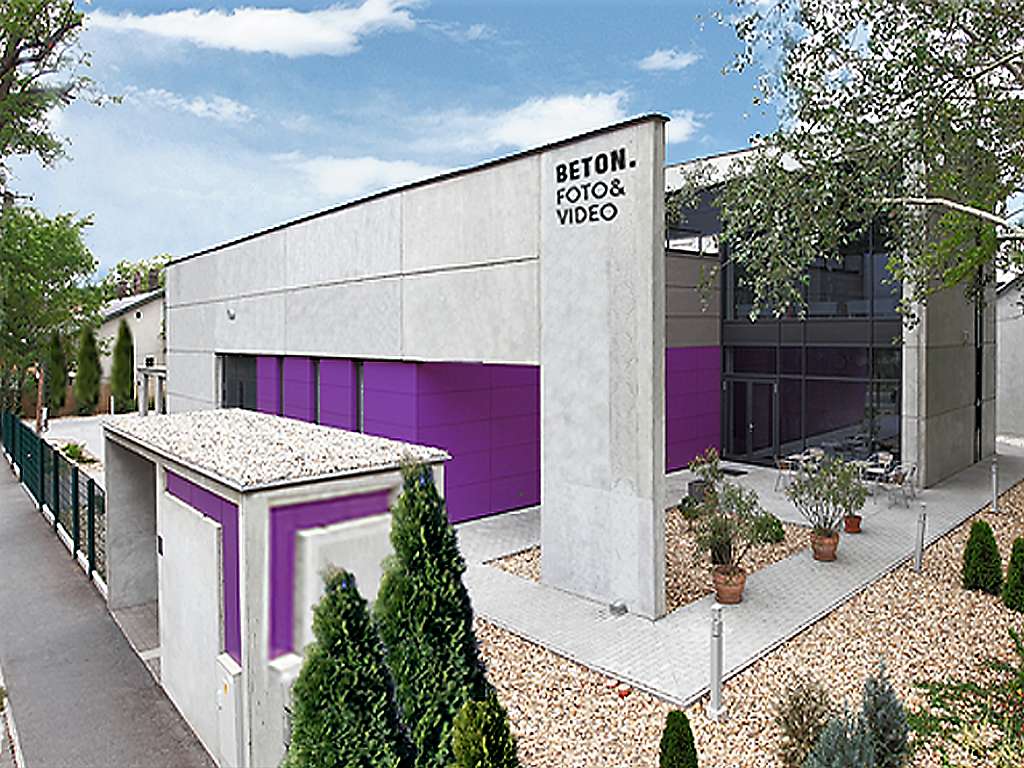 On behalf of the partner, we had to equip the BETON FOTO&VIDEO studio with curtains that allow the studio to perform several functions: It had to be suitable for shooting and photography tasks alike.
Project details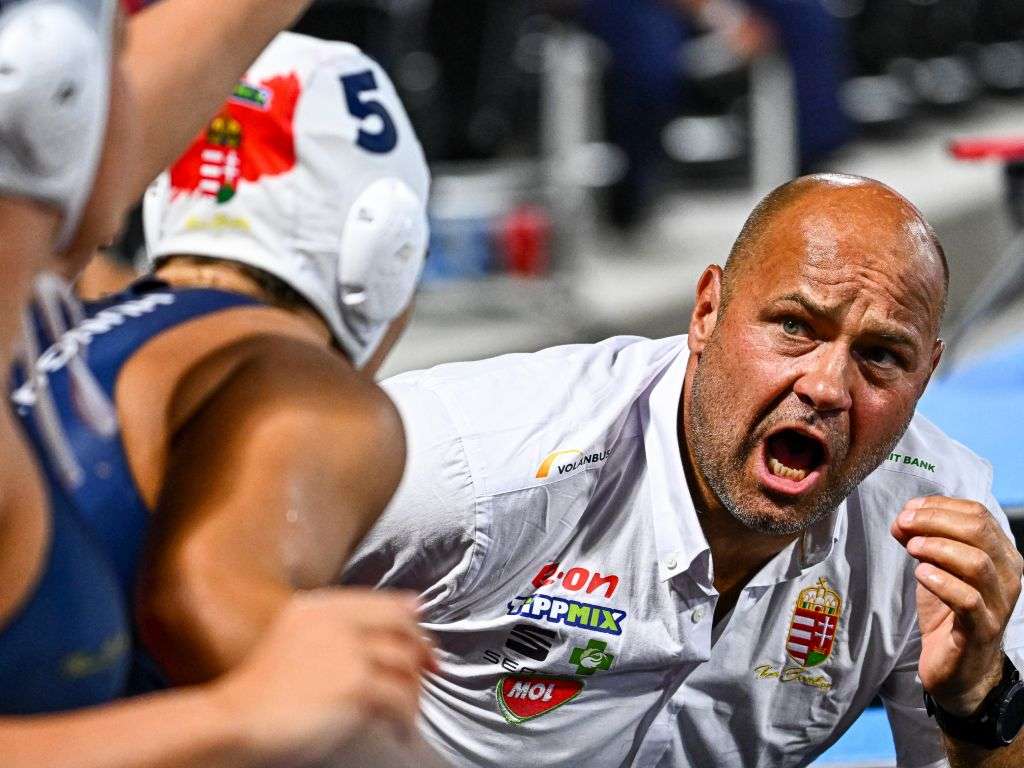 The 2022 World Aquatics Championships were held between the 17th of June and the 3rd of July, organized by the International Swimming Federation (FINA) and the Hungarian Swimming Federation in Budapest, Debrecen, Sopron and Szeged. Combinatory Act...
Project details