Hungarian State Opera – Safety Curtain Laminated with a Canvas Painting
# type: Opera house performance
# location: Budapest, HU
# partner: Magyar Állami Operaház
Project
The assignment was to laminate a hand-painted canvas to the safety curtain in the framework of the complete renovation of the Hungarian State Opera, prepared in the studio of the establishment.
Challenge
The task has been a major challenge, since the total size of the painting is 15 x 12 metres.
Thus, we cut the painting into 3 segments of 5 metres each so we could bond it to the surface of the safety curtain.
The client chose the Garriets Mannheim type canvas from our range of distributed products as base material for the canvas painting.
We bonded the segments stripe by stripe, smoothened them by hand unto the safety curtain, paying special attention to the precision of their alignment.
We also had to take into account the fact that the fabric had slightly shrunk due to the effects of moisture; thus we used tiny nails to fasten it to achieve a perfect result at the segments' meeting points.
Solution
We prepared the entire surface with primer (a liquid that binds dust, also used by painters) for dust control, then started the bonding process with the middle section after careful positioning.
We were unable to fasten the 12-metre high curtain using the classic method starting from the top of the curtain, so we had to adapt.
—
The plywood used to mount the so-called "hard curtain" had already been installed - albeit mobile -, thus we lowered the hard curtain after completing the lamination of the lower segment, and performed the bonding process from the bottom to the top.
On the sides we smoothened the painted fabric unto the lateral surface.
We adapted to the visualization when positioning the middle segment. The further segments, i.e. the image itself was adjusted into place accordingly.
—
The operation required the coordinated effort of 7 colleagues, resulting in a wonderful canvas painting laminated to the safety curtain.
► Project location: Hungarian State Opera House
Address: 1061 Budapest, Andrássy út 22.
—
► Lamination: covering canvas, cardboard, wood, plastic or metal surfaces with bonded materials.
Original meaning: to arrange in layers.
—
The photos were taken with the consent of the Hungarian State Opera House.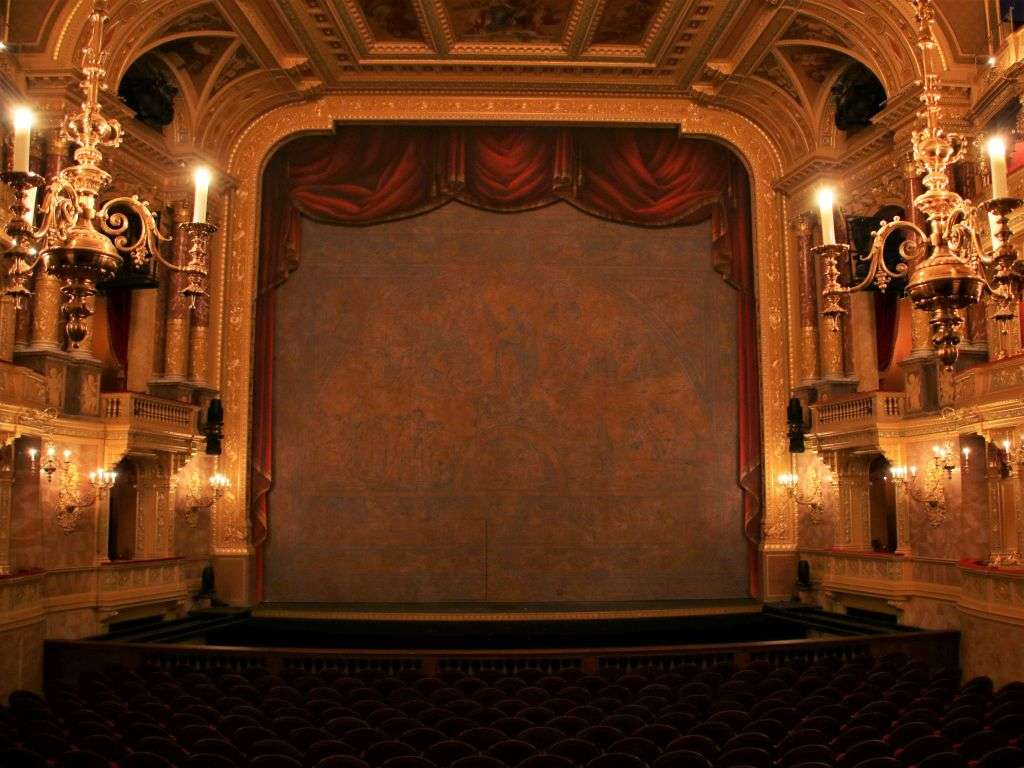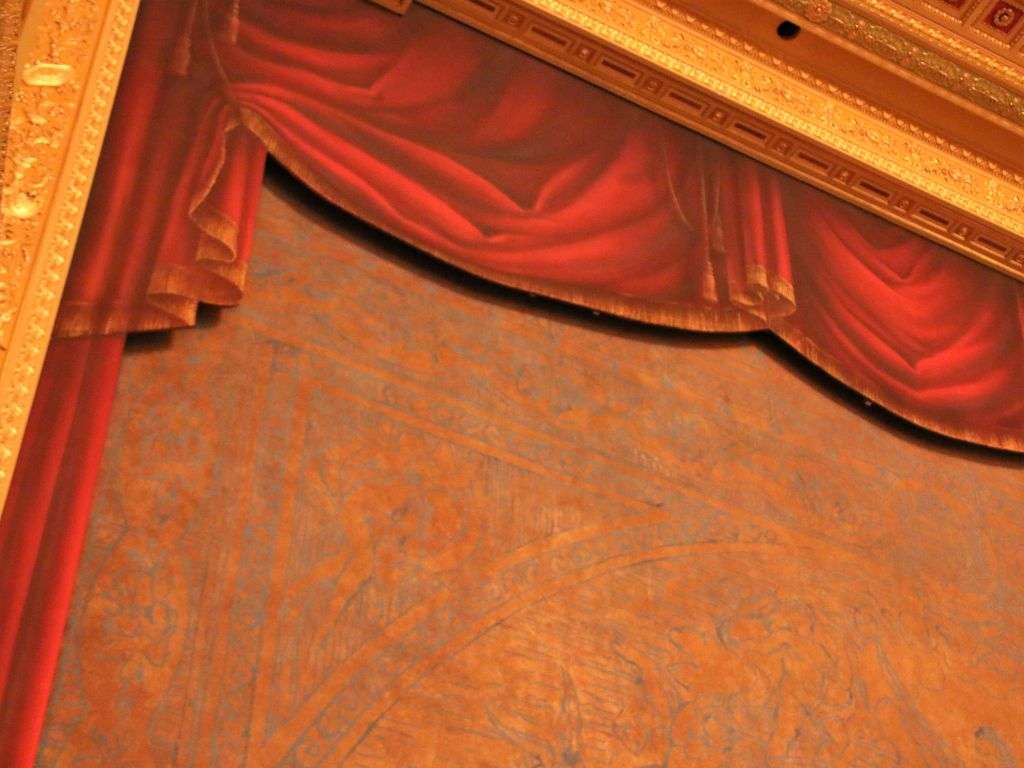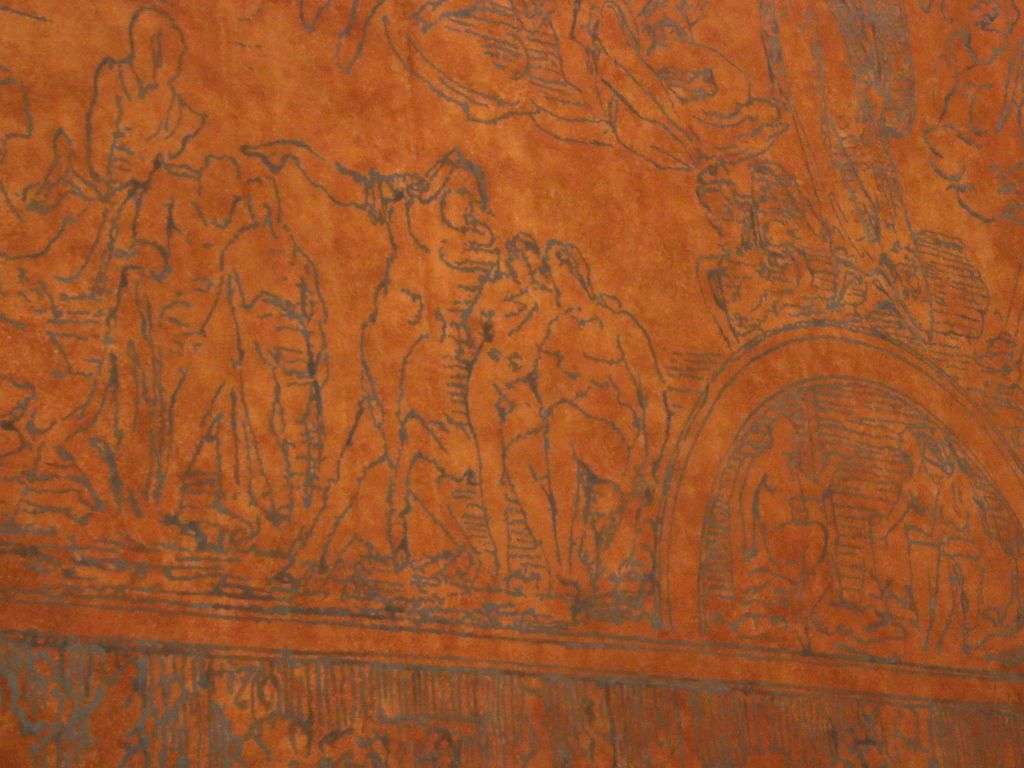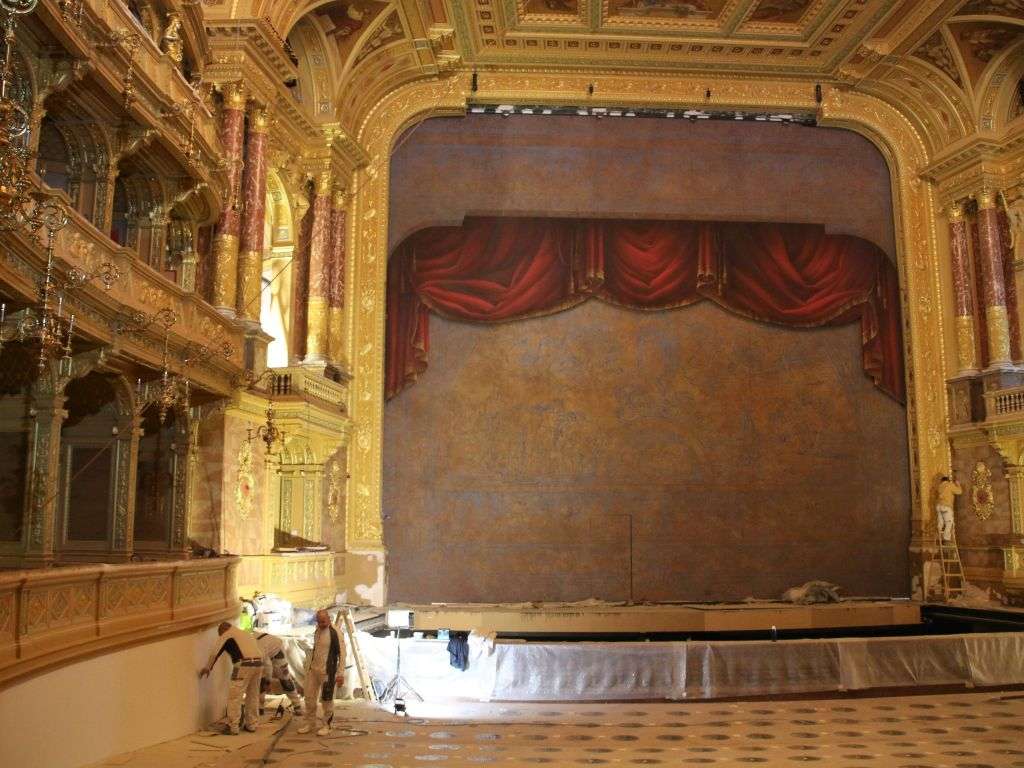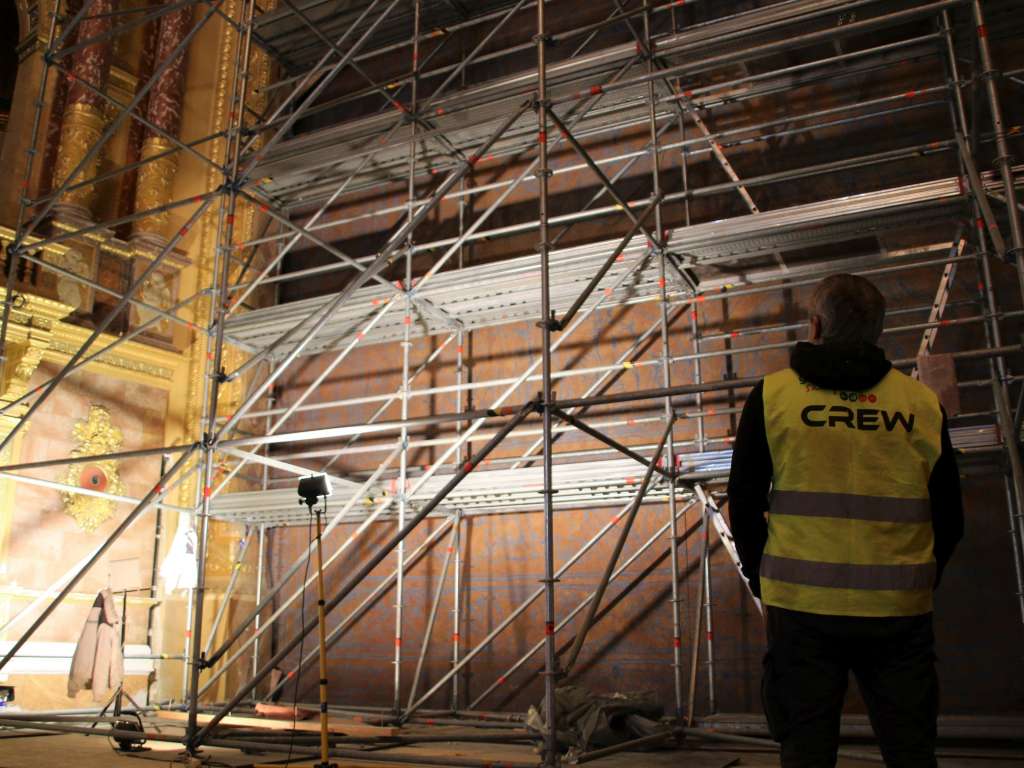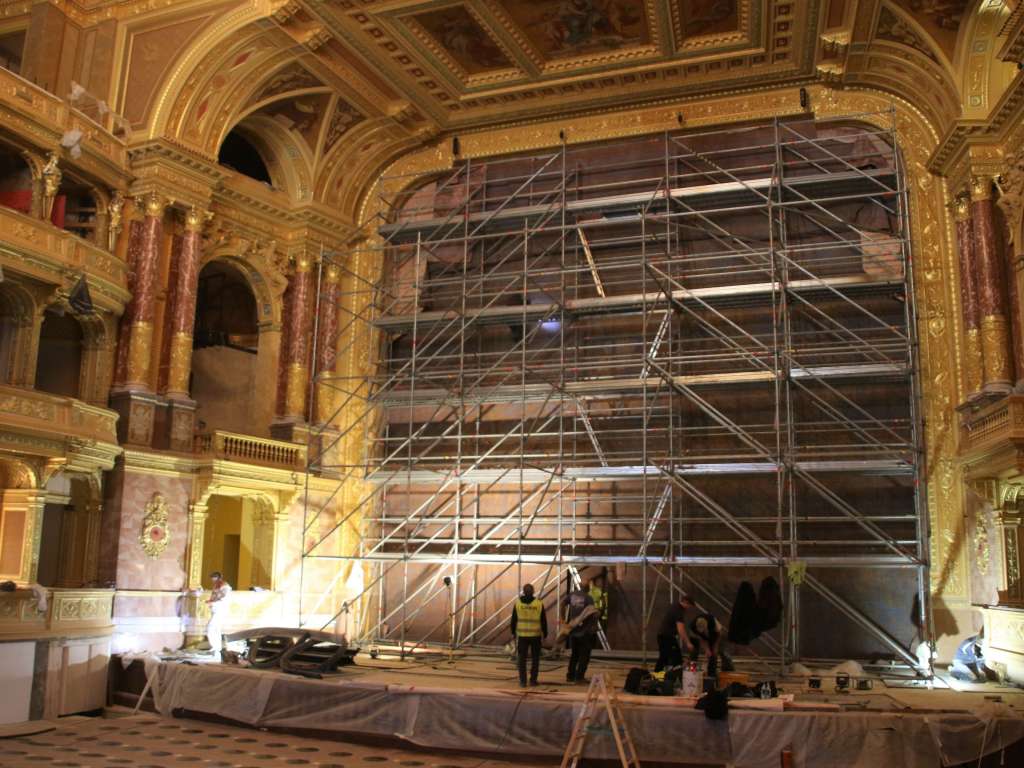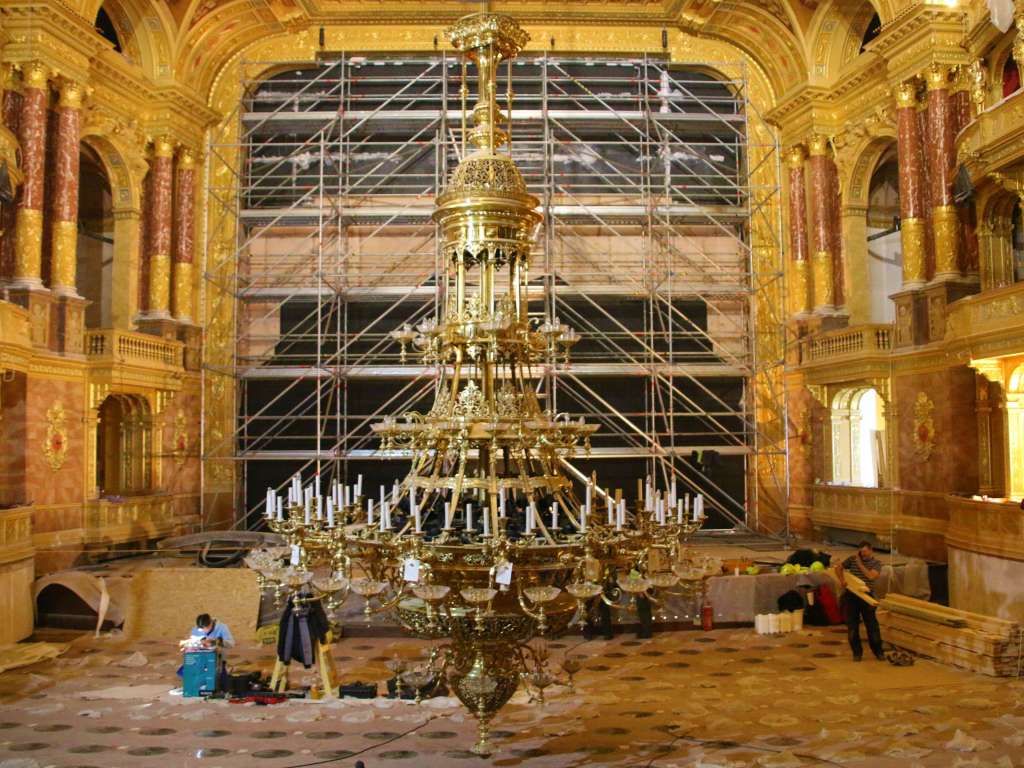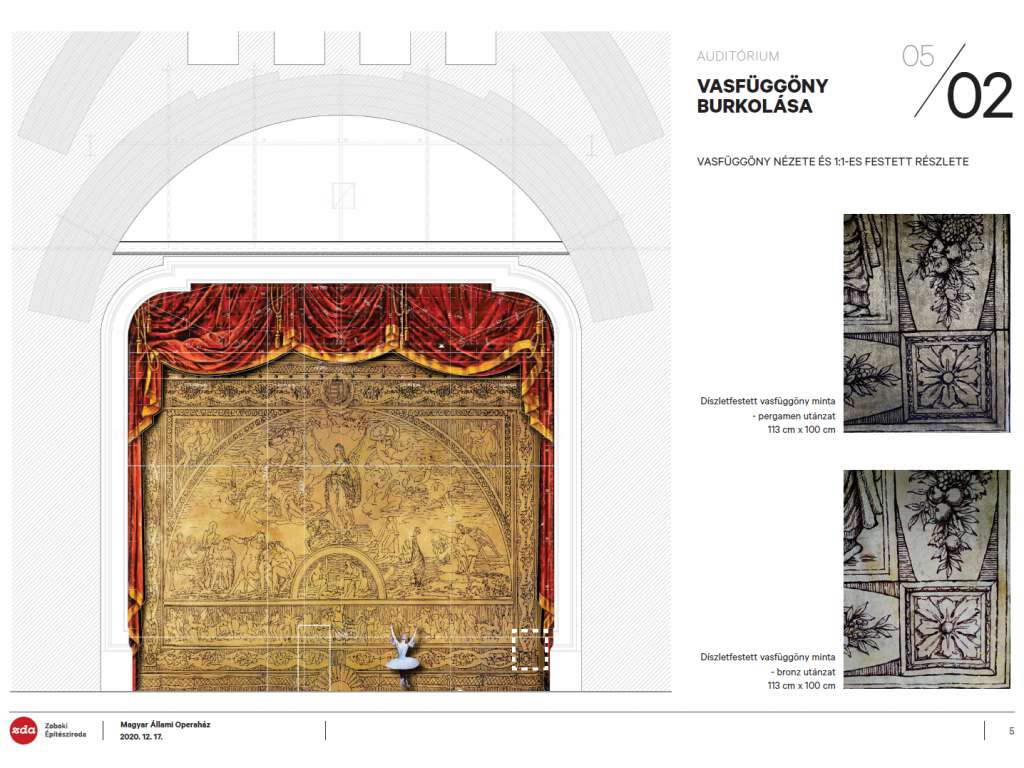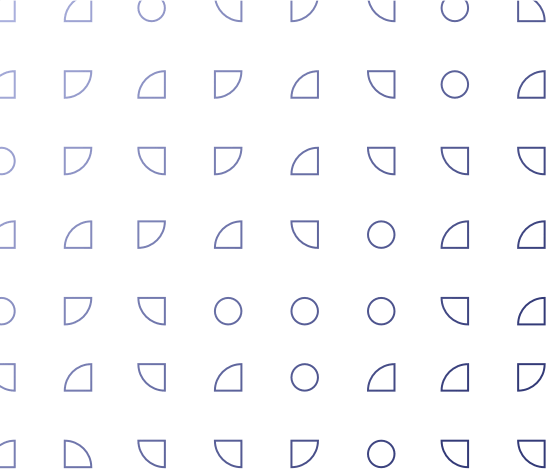 More projects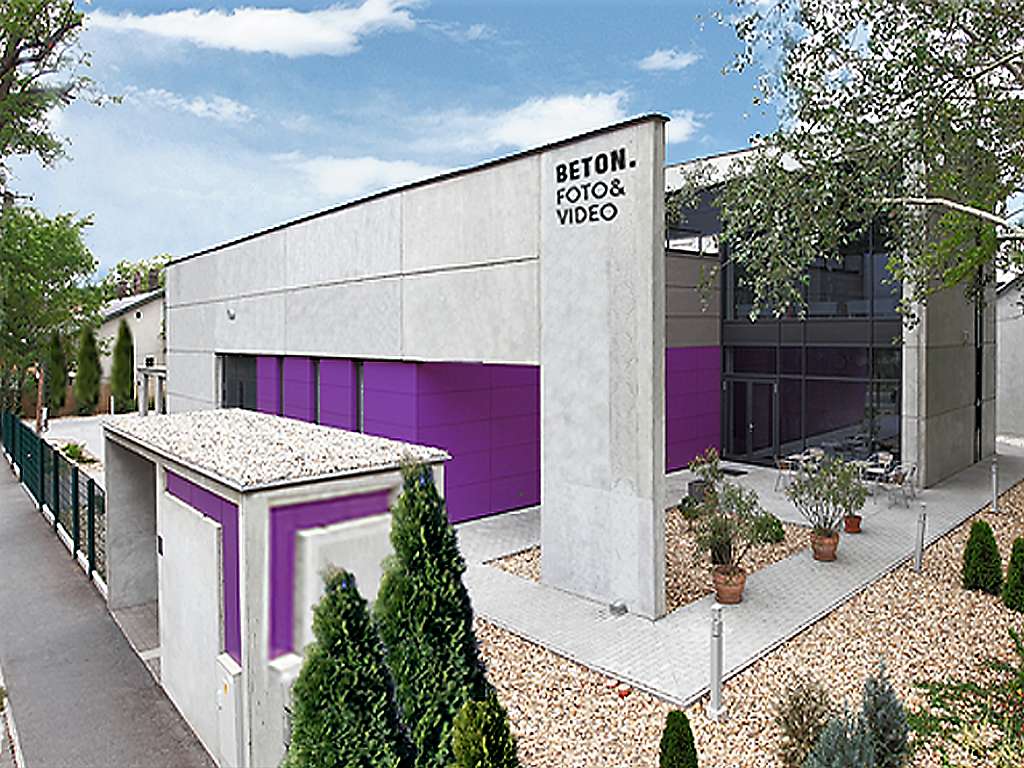 On behalf of the partner, we had to equip the BETON FOTO&VIDEO studio with curtains that allow the studio to perform several functions: It had to be suitable for shooting and photography tasks alike.
Project details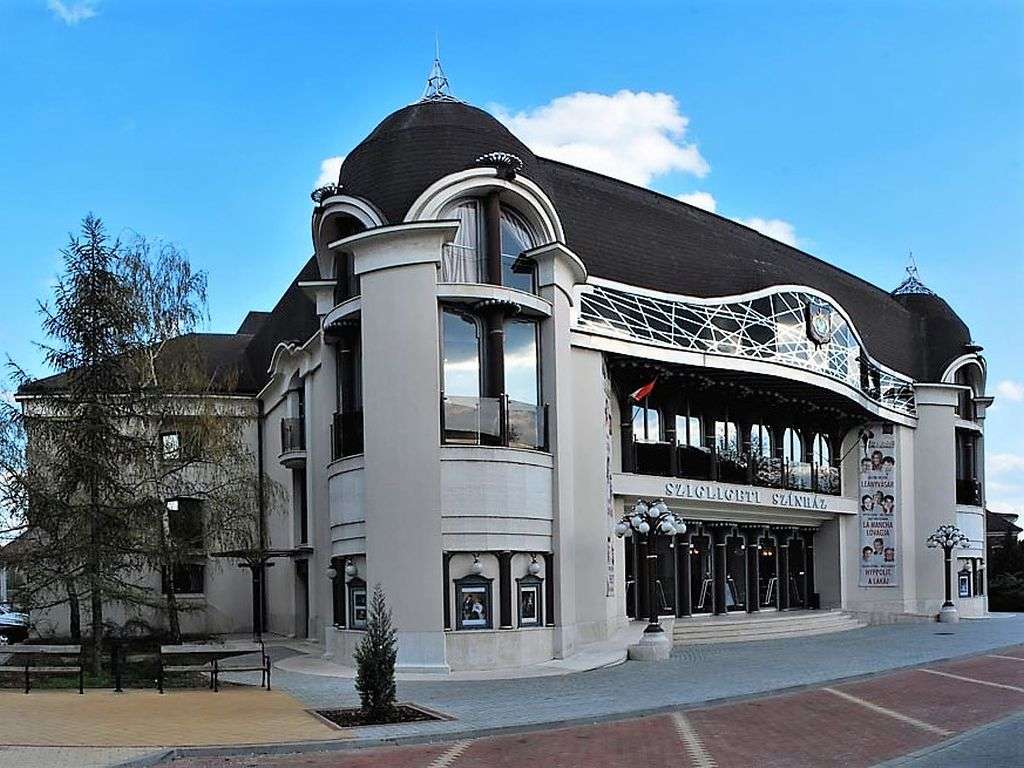 The Szolnok Szigligeti Theatre is one of the most prominent theatres in Hungary. The theatre opened its doors in 1912 and has been operating ever since. During the project, a complete renovation of the Szolnok Szigligeti Theatre was carried out; a...
Project details