 Audio and Visual Technology Operation at the BENU Men's Hungarian Water Polo Tournament
#type: Sport match
#locale: Budapest, HU
#partner: Magyar Vízilabda Szövetség
Project
The Hungarian Water Polo Federation organised the 2020 BENU Men's Hungarian Water Polo Tournament. All three rounds of the group matches took place across five locations (Budapest, Szeged, Szentes, Tatabánya, Kaposvár), where we contracted to install and operate LED perimeters as well as facilitate live streaming to bring home the excitement of the games to those unable to cheer onsite. Moreover, we supplied sound amplification in the Hajós Alfréd National Swimming Stadium all throughout the event.
LED walls of more than 160 m2 in total needed to be installed and operated in the Hajós Alfréd National Swimming Stadium, where semi-finals and the final were played.
Challenge
Group matches were played simultaneously across the locations, whereby the exact location and time of the matches of the oncoming round were announced only few days prior to the games. A number of our crews therefore were on the alert to be able to respond to our client's needs promptly.
Solution
Design & build; for the group matches, where more than one team of technicians worked in parallel with each other, we installed LED perimeters in the length of 30 running meters, provided sound amplification and live streaming.
For the semi-finals and the final, we placed a 21m x 3m LED sponsorwall, four 5.5m x 3m LED scoreboards and a 2m x 1m LED display next to the DJ stand, all built of outdoor, waterproof Uniview TEKKEN LED-modules with *P5.95 resolution, using **SMD technology. These were synchronized and controlled with a media server.
Furthermore, we provided a stage of nearly 80 m2, ALU frame structures and sound and lighting techniques.
Excellent teamwork and adequate communication contributed significantly to our success.
*P value (pixel distance): The LED modules are made with light-weight diodes, spaced 1,8 to 10 mm apart. The P value represents the relative value of the diodes, expressed in millimetres both in the vertical and the horizontal direction.
**SMD: The new-generation, recessed, cube-shaped LEDs are durable, highly visible from a distance, and provide a more enjoyable visual experience.
Our services provided during the event
Sport infocommunication
Water polo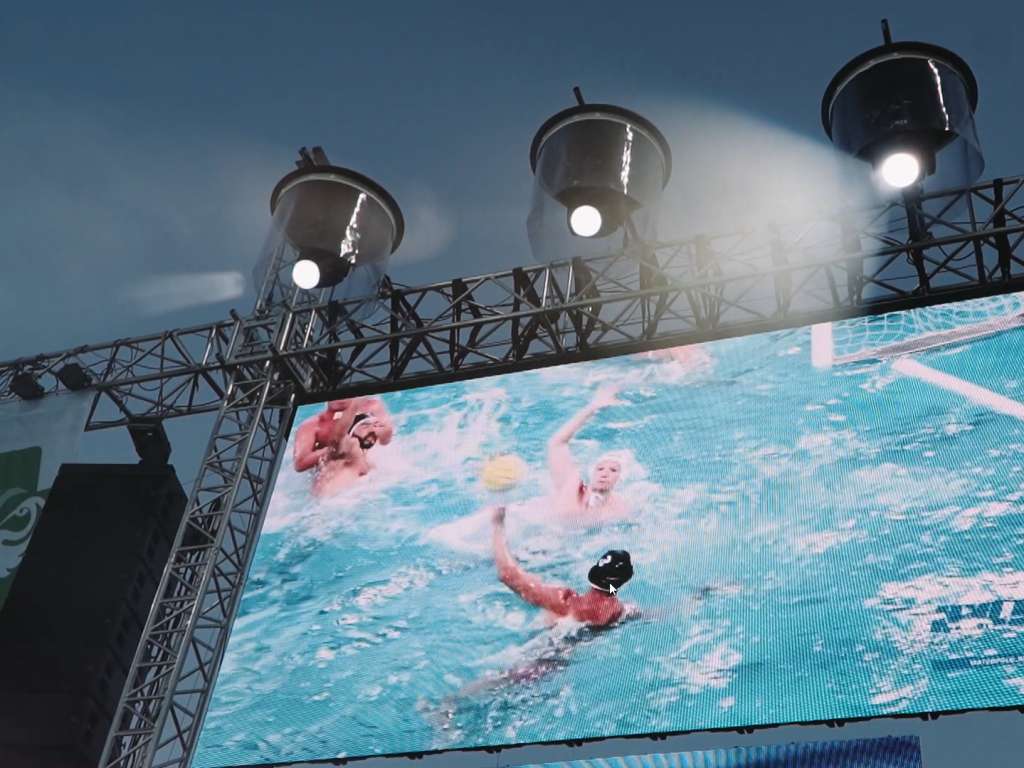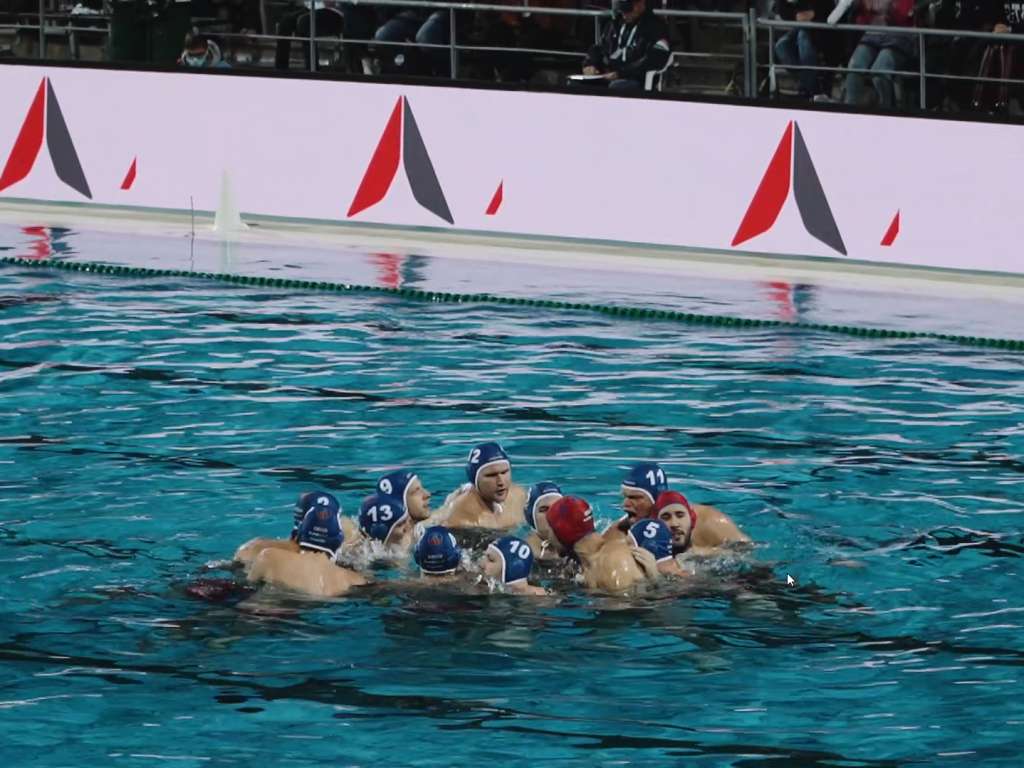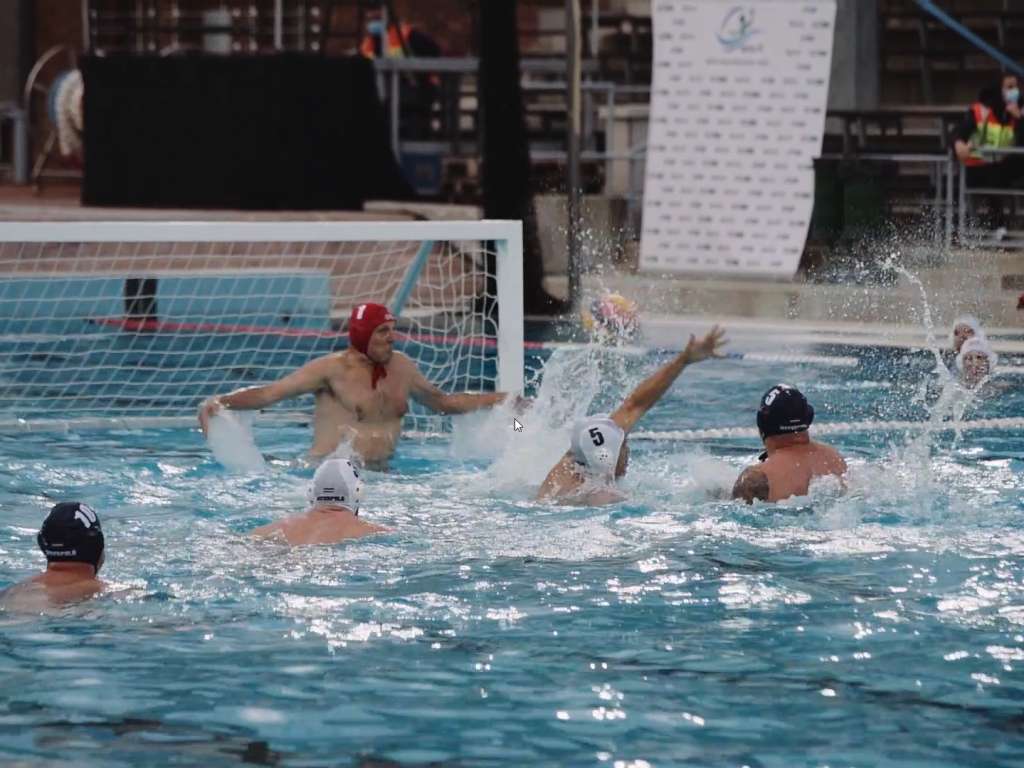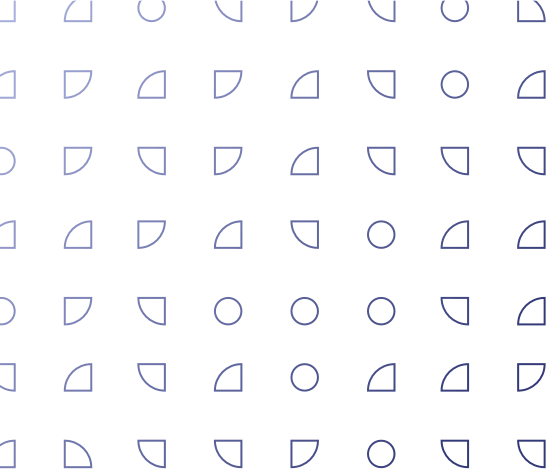 More projects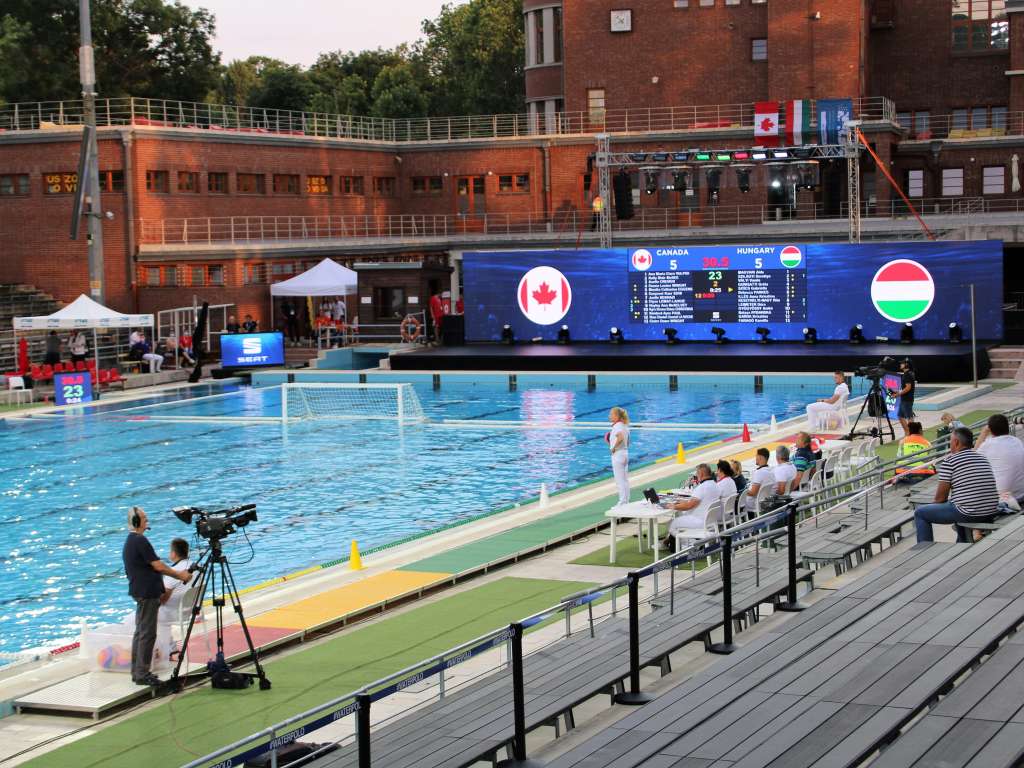 The customer requested the procurement, installation and operation of the LED perimeter, the LED scoreboard system, the entire sound design and lighting technique system as well as the stage solution for the duration of the SEAT Tournament in the Haj...
Project details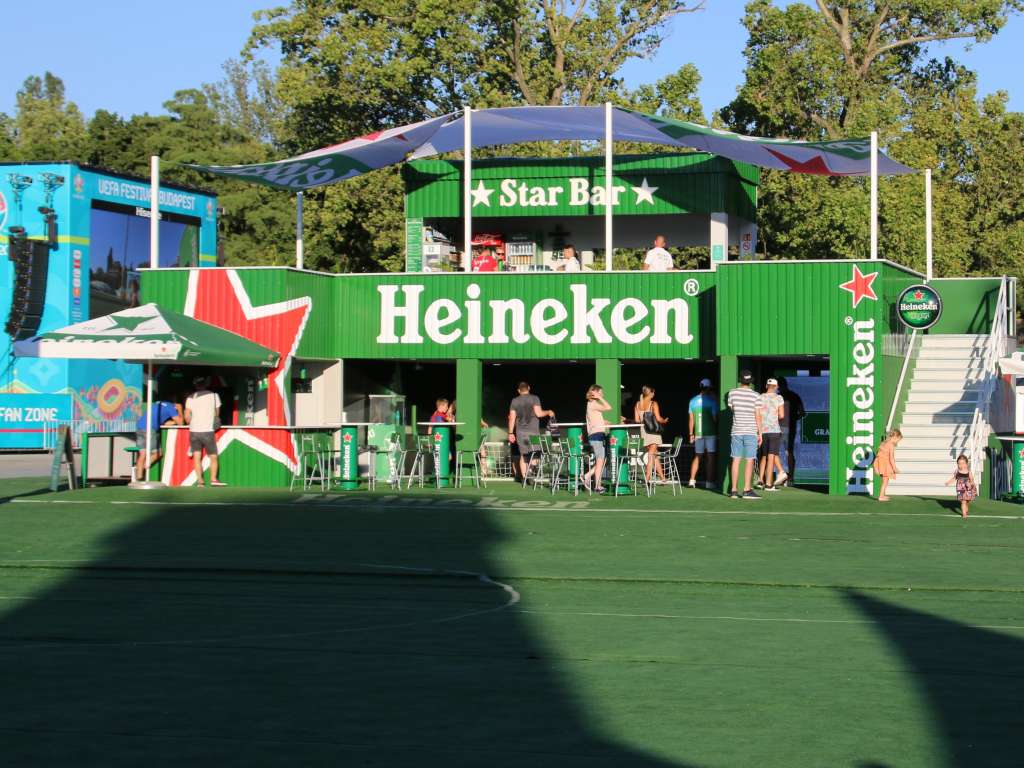 Our partner's desire was to bring out a game controlled by an LED-screen in the area of the City Park Ice Rink for the duration of the 2020 UEFA European Football Championship. The game was to be interactive enough with participants to have an enj...
Project details