 SEAT Women's Water Polo Tournament Hungary - Canada -sports technology operation
#type: Sport event
#locale: Budapest, HU
#partner: Magyar Vízilabda Szövetség
Project
The customer requested the procurement, installation and operation of the LED perimeter, the LED scoreboard system, the entire sound design and lighting technique system as well as the stage solution for the duration of the SEAT Tournament in the Hajós Alfréd National Swimming Stadium and Széchy Tamás Swimming Complex.
Challenge
It was of utmost importance for these sub-systems to be able to work both in harmony with as well as independently from each other.
In order to allow ourselves enough time for testing, we needed to set up the systems for the complex controlling mechanism quickly and flawlessly; leaving anything untested for the actual event was not an option.
Solution
Design & build; we synchronized the installation work of a 30-meter-long LED perimeter and, to ensure an uninterrupted experience for the audience, an 18 meter wide, 3 meter tall Uniview TEKKEN LED scoreboard of *P5.95 resolution in the background.
The 18m x 6m stage had an ALU structure with 0.8m tall legs and it hosted the 2 meter wide, 1 meter tall DJ stand with Uniview TEKKEN LED-modules of *P5.95 resolution and a 3m x 2m DJ podium.
Since the operation necessitated the help of our technicians, we ourselves could also follow every nail-biting moment of this exciting match!
Images were shot at the Hungary – Canada match.
*P value (pixel distance): The LED modules are made with light-weight diodes, spaced 1.8 to 10 mm apart. The P value represents the relative value of the diodes, expressed in millimetres both in the vertical and the horizontal direction.
Our services provided during the event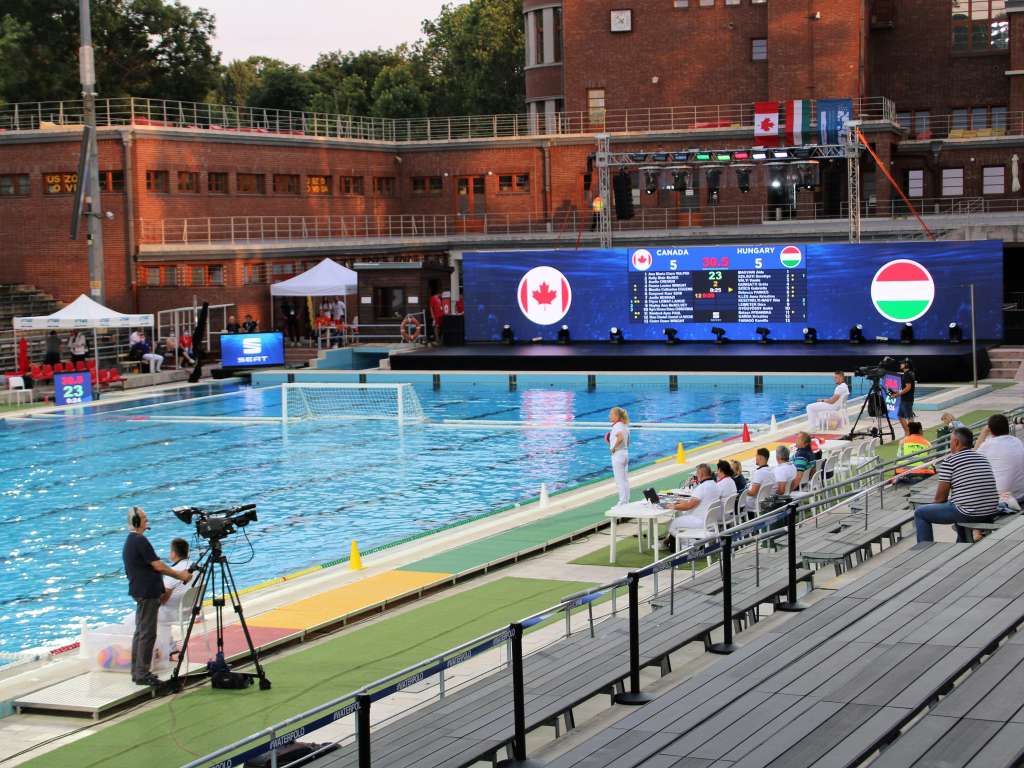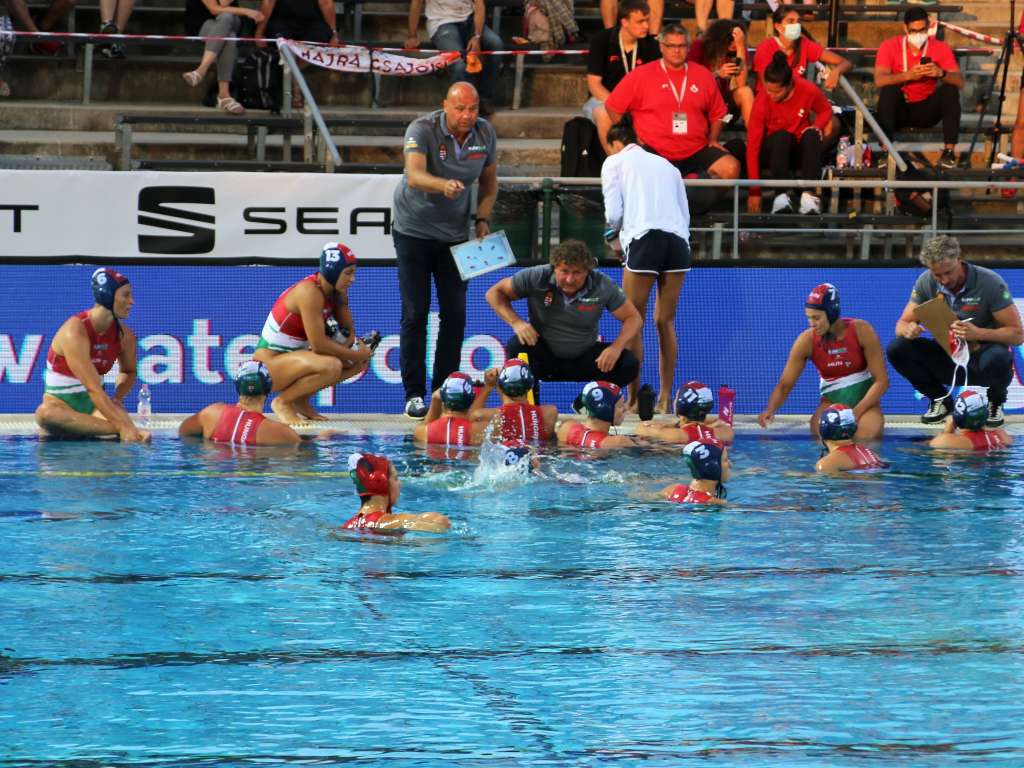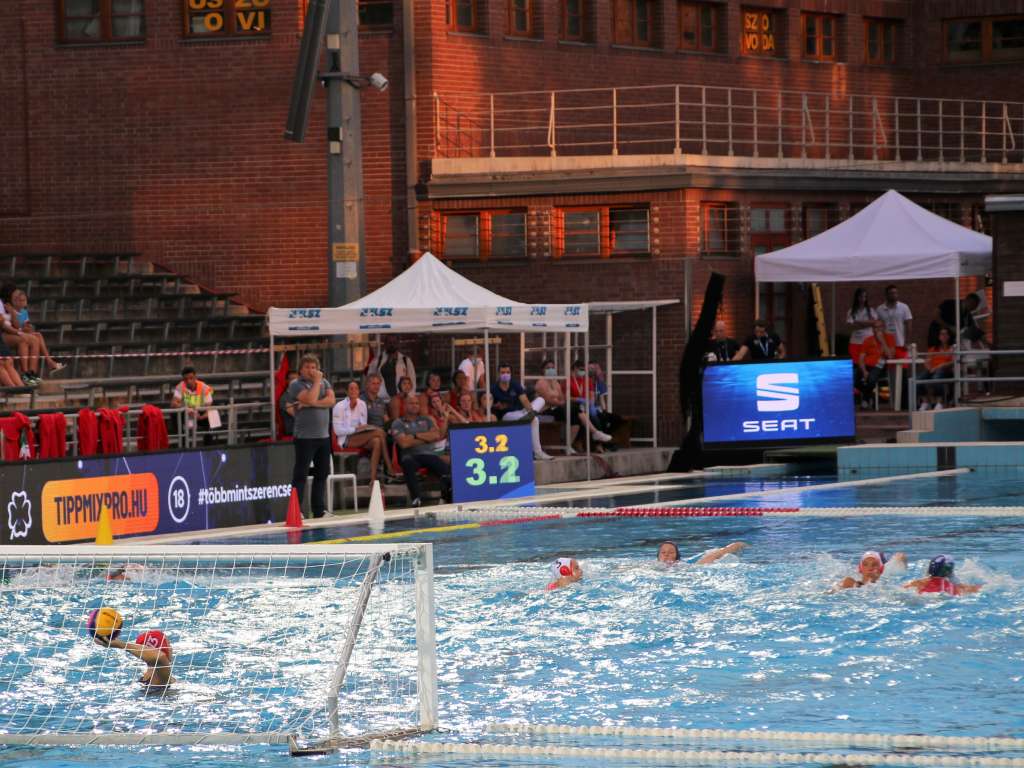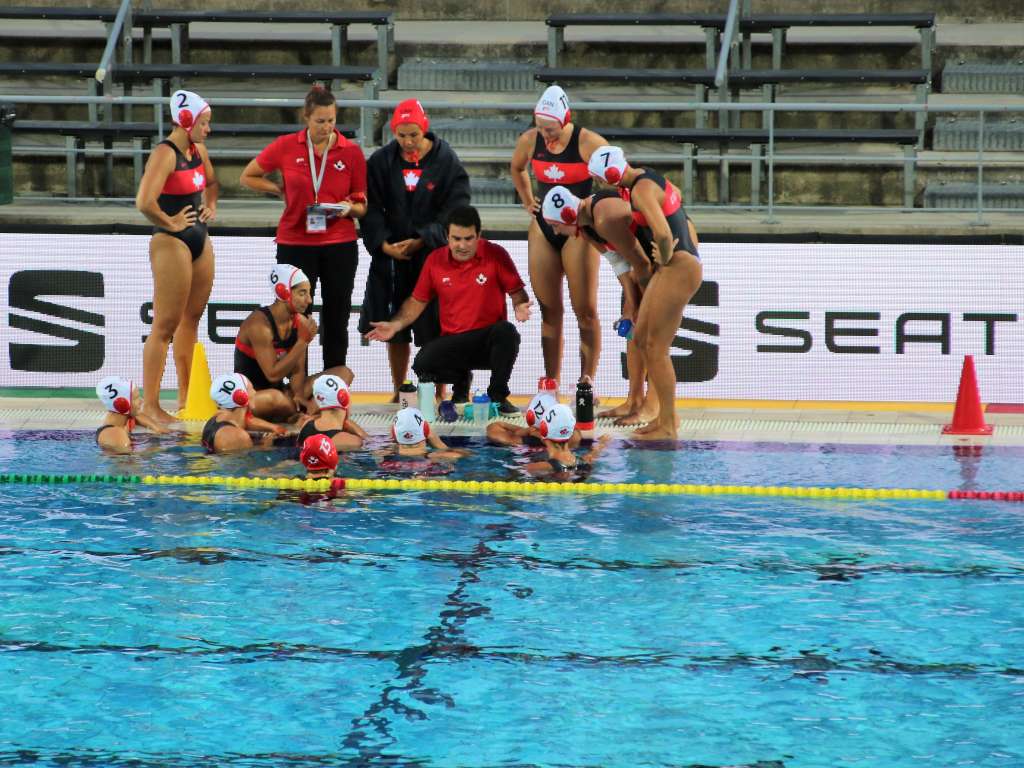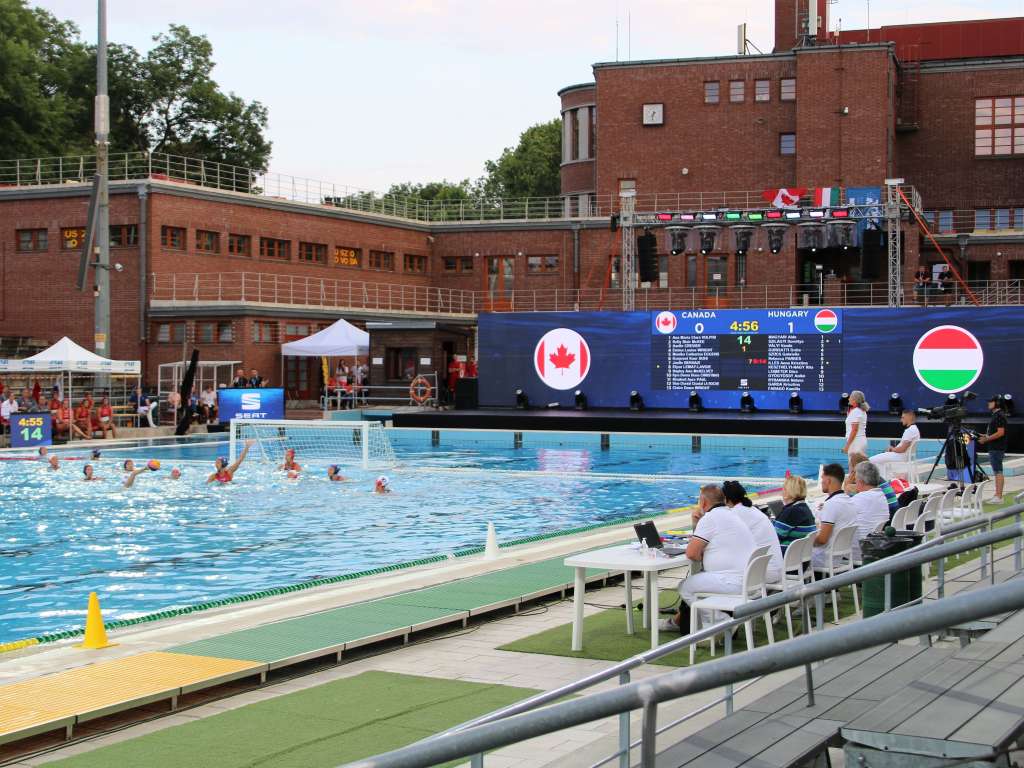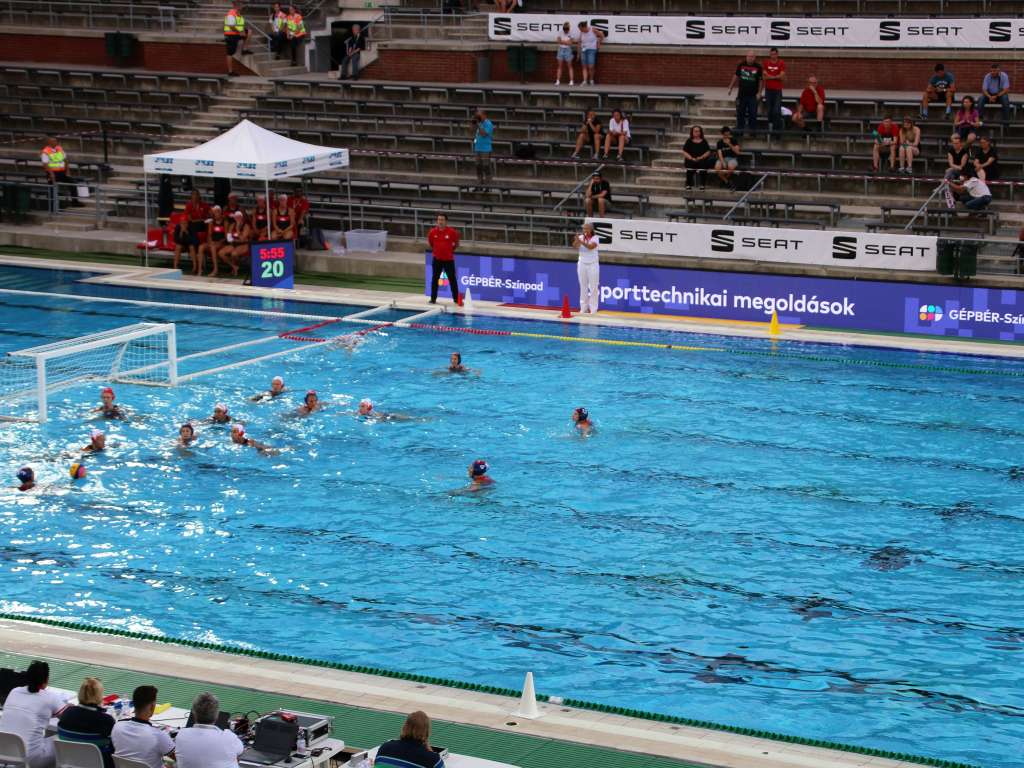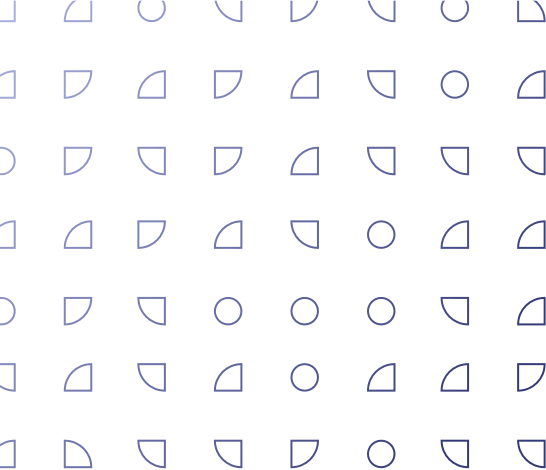 More projects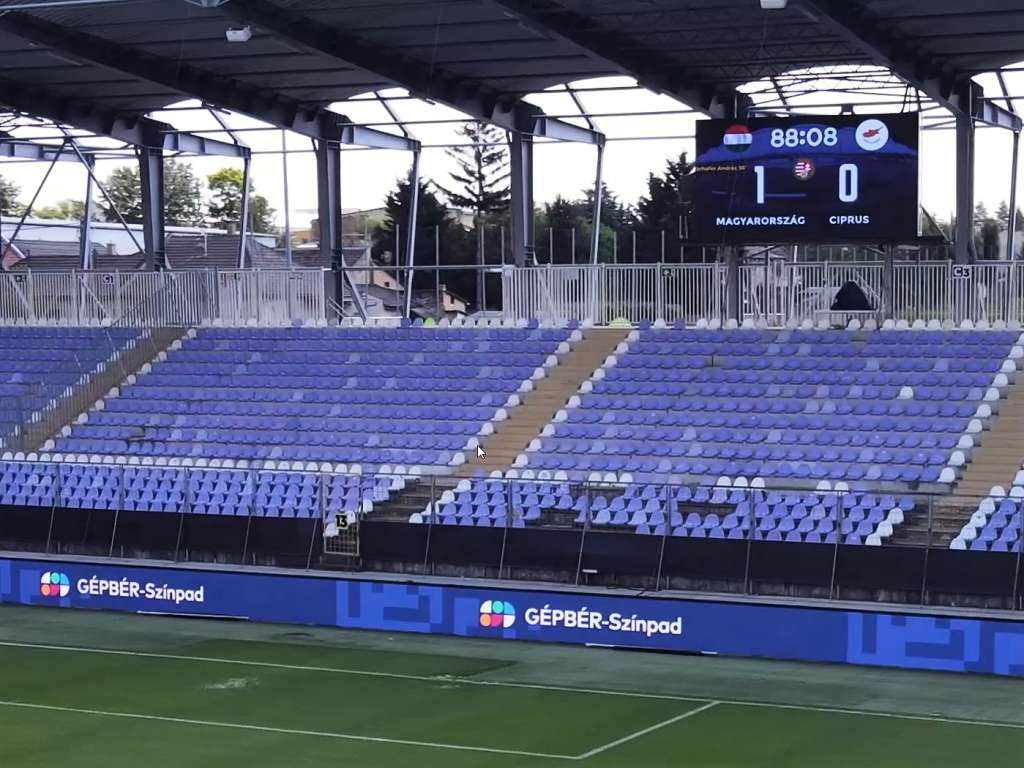 Our partner asked for a replacement LED scoreboard; one which would tackle sports technology challenges more quickly and effortlessly, ensuring the latest technology as well as the best possible resolution. The need also arose for an LED perimeter – ...
Project details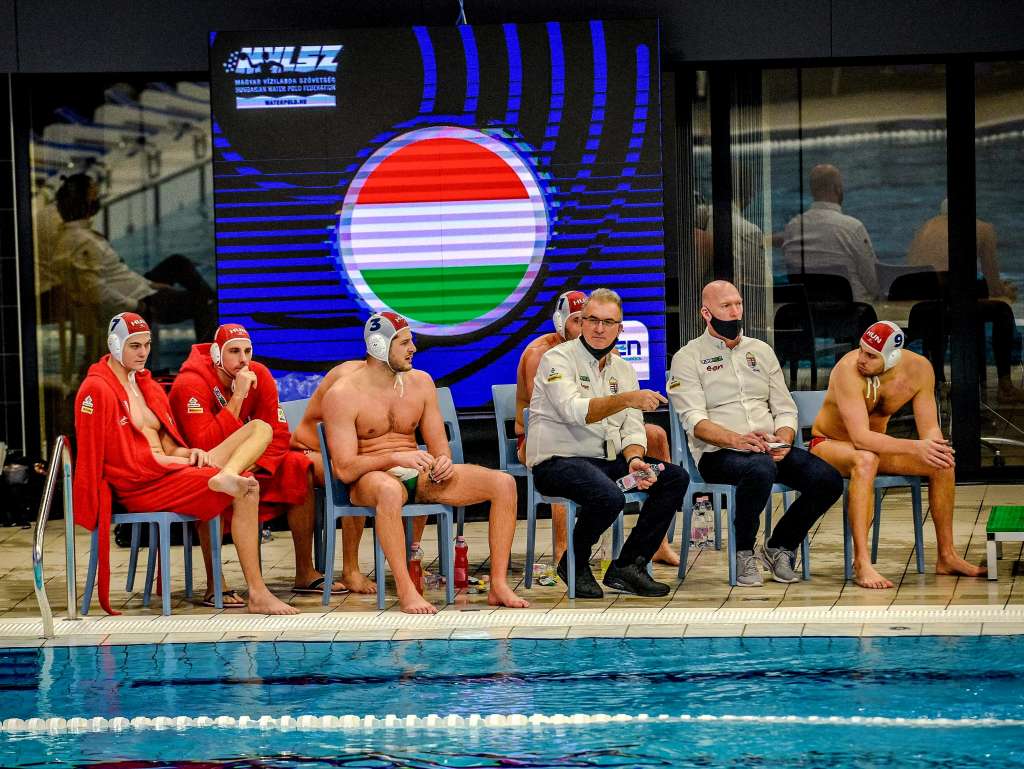 The assignment consisted of the installation and operation of sport technology equipment: timekeeping and scoreboard systems in the Tiszavirág Swimming Centre in Szeged.
Project details