 Installation of indoor LED scoreboard system and LED perimeter
#type: Sport event
#locale: Oroszlány, HU
#partner: Oroszlányi Sport Egylet / OSE Lions
Project
A new, spectacular basketball arena - purposed specifically with this sport in mind - was erected for the then NB II-League Oroszlány Basketball Team. Our client wished to have not only LED-displays but also a large-size running indoor LED perimeter.
Challenge
During the planning stage of the arena, great emphasis was placed on complying even with FIBA 2 rules so that it may host matches of the national team as well as matches within the Hungarian league. The construction of the arena is unusual in the sense that the court is situated 1.5 meters lower than the seating area i.e. it was built with a recessed base.
Solution
Installation of indoor LED scoreboard system and LED perimeter: In this hall of international significance, we have installed two 10x15 square meter YuChip Lighting LED scoreboards with *P8-resolution, using **SMD technology and one YuChip Lighting LED perimeter of 50 running meters with *P8-resolution, using **SMD technology. The perimeter can be propped up, it is highly impact-resistant, thus the system can be safely operated during gameplay.
*P value (pixel distance): The LED modules are made with light-weight diodes, spaced 1.8 to 10 mm apart. The P value represents the relative value of the diodes, expressed in millimetres both in the vertical and the horizontal direction.
**SMD: The new-generation, recessed, cube-shaped LEDs are durable, highly visible from a distance, and provide a more enjoyable visual experience.
Our services provided during the event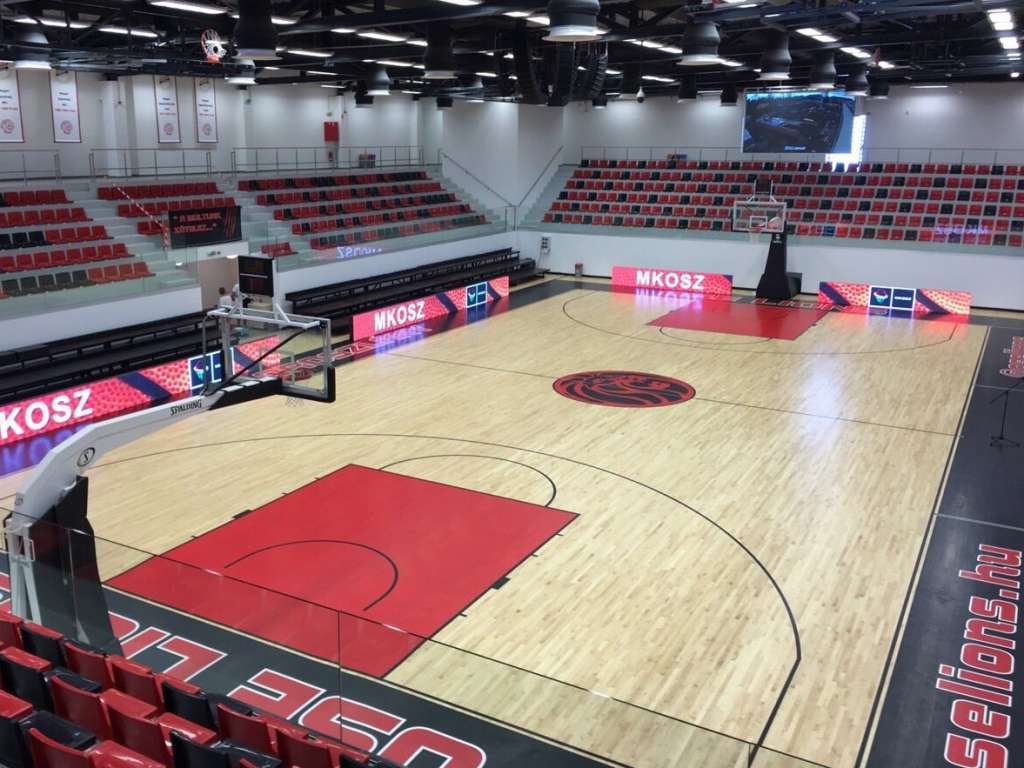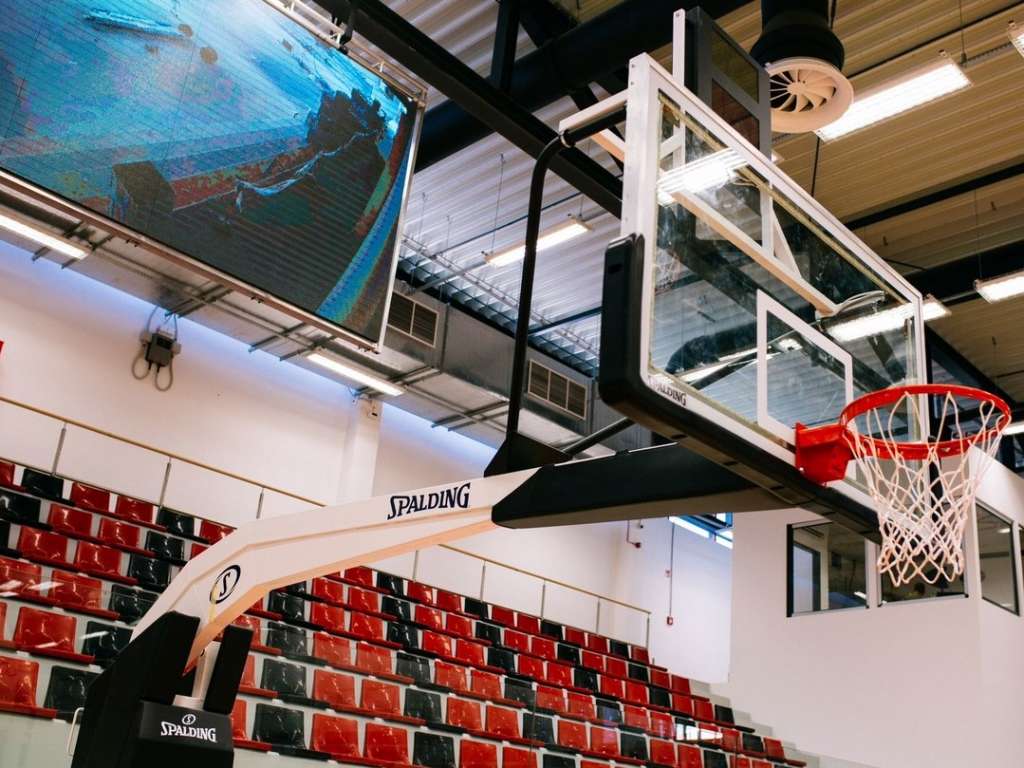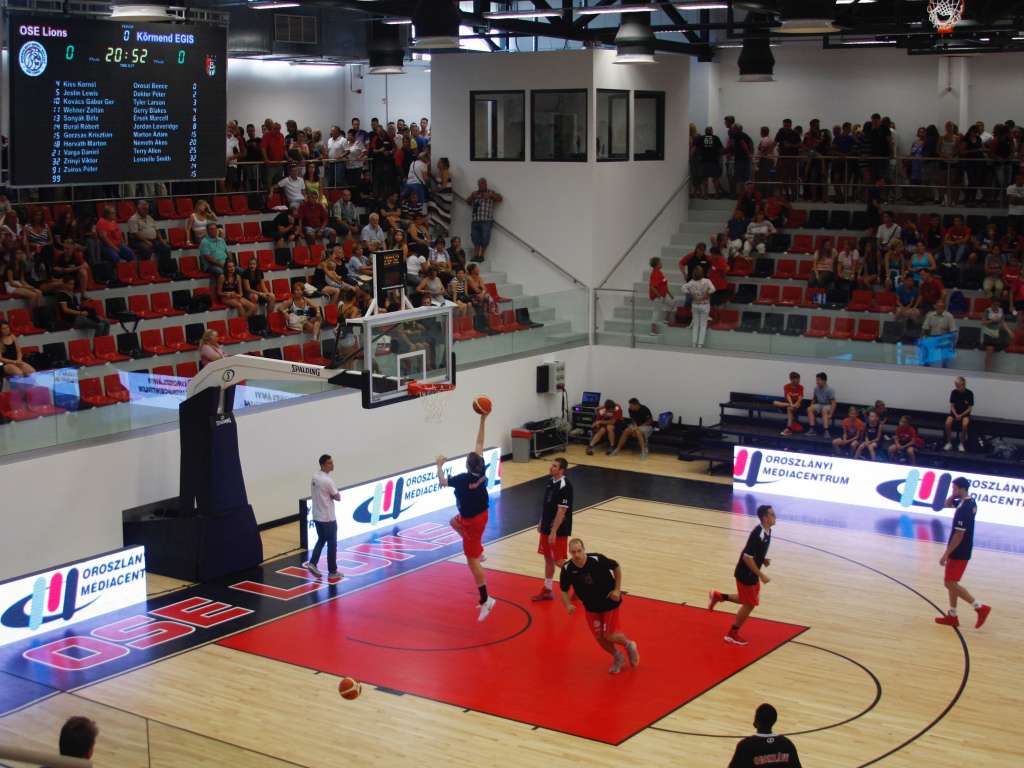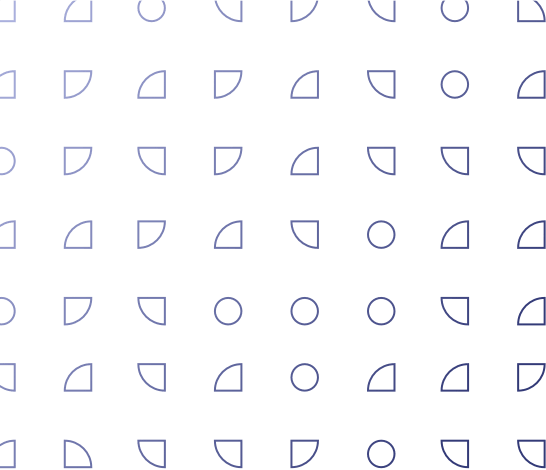 More projects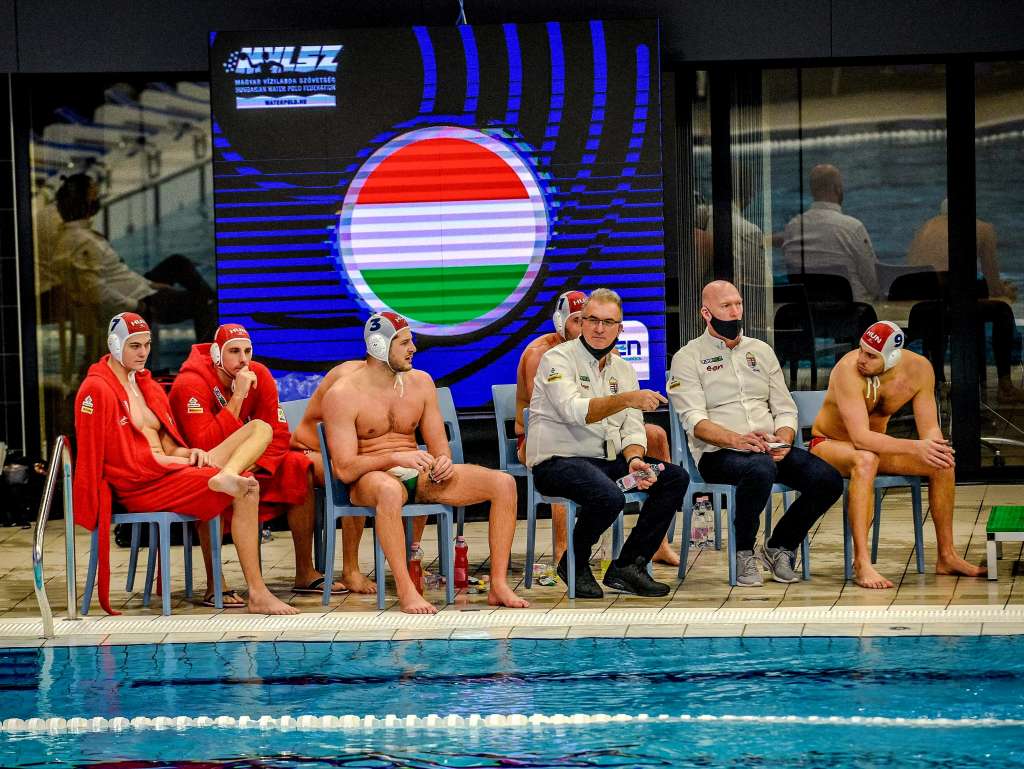 The assignment consisted of the installation and operation of sport technology equipment: timekeeping and scoreboard systems in the Tiszavirág Swimming Centre in Szeged.
Project details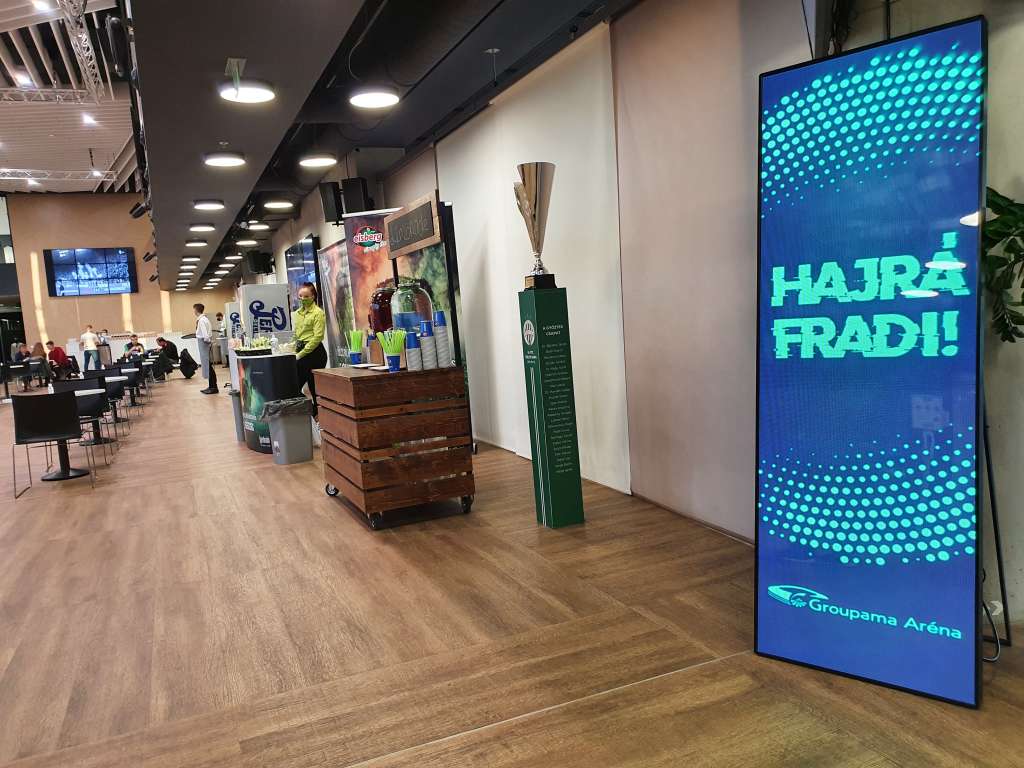 Sportive Hungary Kft. purposed the placement of information boards and advertising surfaces in Groupama Arena for the football match between Ferencvárosi Torna Club (FTC) and Mezőkövesd Zsóry FC.
Project details