 Generali Night Run Budapest / Installation of outdoor LED perimeter and LED scoreboard
#type: Sport event
#locale: Budapest, HU
#partner: Balatonman Triatlon Kft.
Project
Erecting a large size aluminium gate, mounting LED walls (LED scoreboard) onto this and installing a LED perimeter solution; also, creating contents for the display surfaces of these for the Night Run running event organised by Generali.
Challenge
The event was already in planning and organising stage in Dec 2019; however, it was only concluded to be actually held in the last moment due to the uncertainty around the coronavirus situation. Therefore the client's requests needed to be accommodated in a very short span of time.
Solution
Installation of outdoor LED perimeter and LED scoreboard: The gate above the finish line was a large size aluminium structure. Onto each side we mounted a 2m x 12m outdoor, waterproof Uniview TEKKEN LED wall with *P5.95 resolution, using **SMD technology in an upside down U shape, for the runners to pass under.
We also needed to integrate an LED perimeter of 30 running metres; then we optimized the contents (animation) produced by us to the size of the screen of each of these 3 displays.
Success of the project was down to two factors: keeping close contact with the client as well as prior assembly and testing in our warehouse facilities.
*P value (pixel distance): The LED modules are made with light-weight diodes, spaced 1.8 to 10 mm apart. The P value represents the relative value of the diodes, expressed in millimetres both in the vertical and the horizontal direction.
**SMD: The new-generation, recessed, cube-shaped LEDs are durable, highly visible from a distance, and provide a more enjoyable visual experience.
Project categories
Marketing communication
Sport infocommunication
Sport event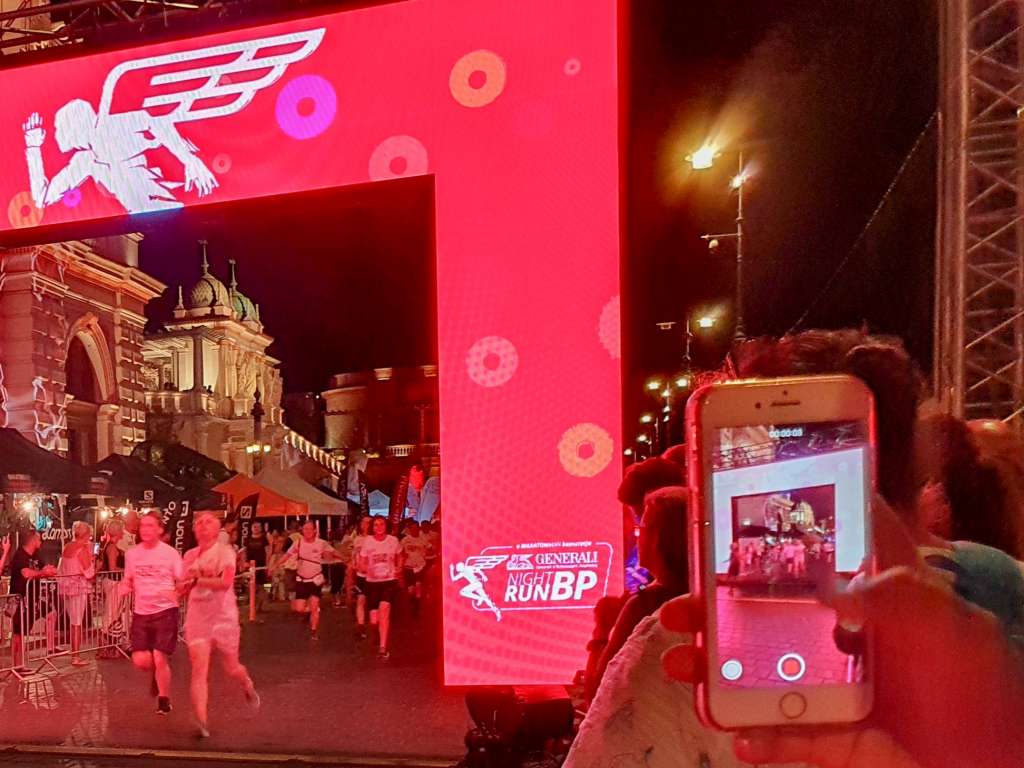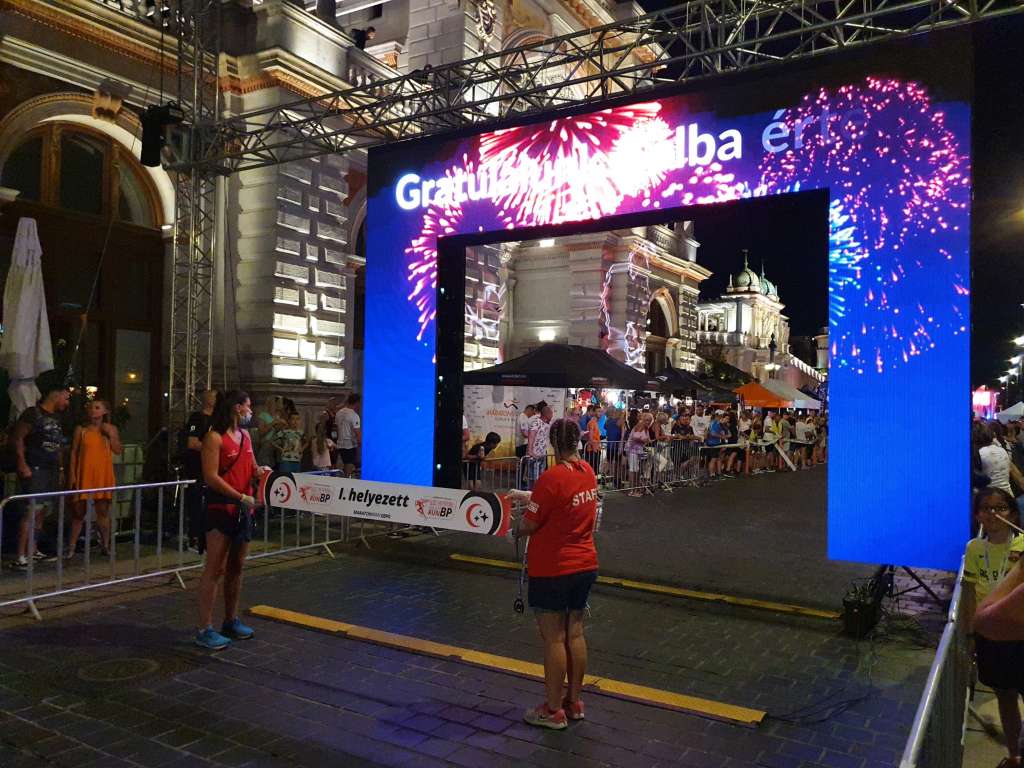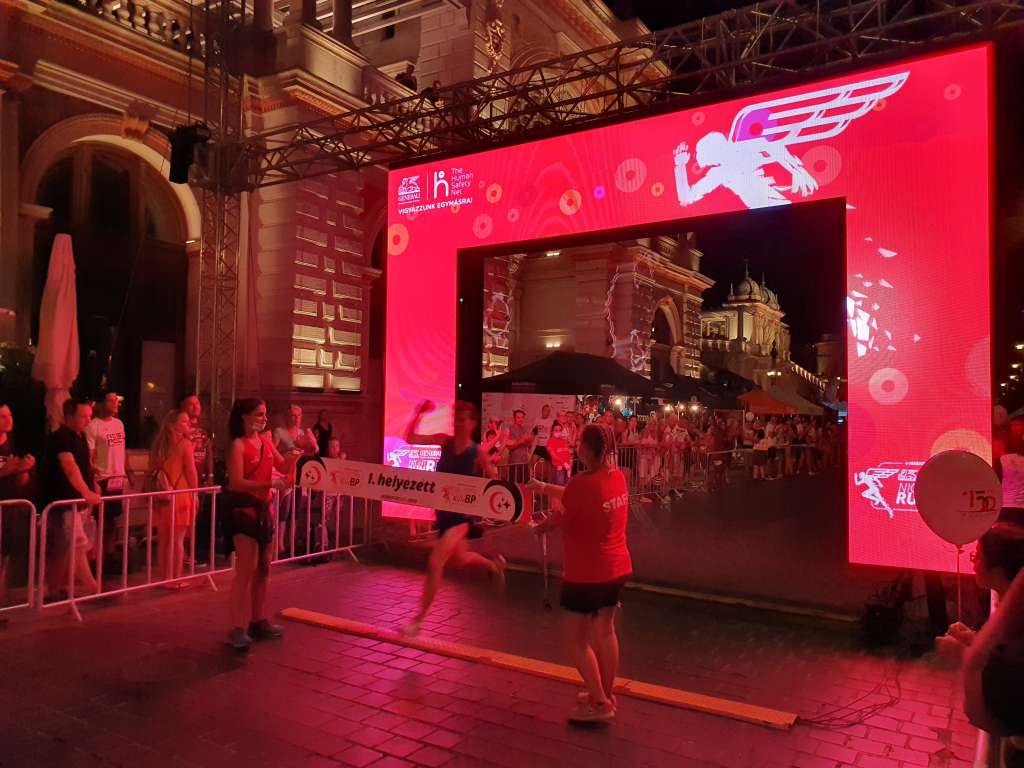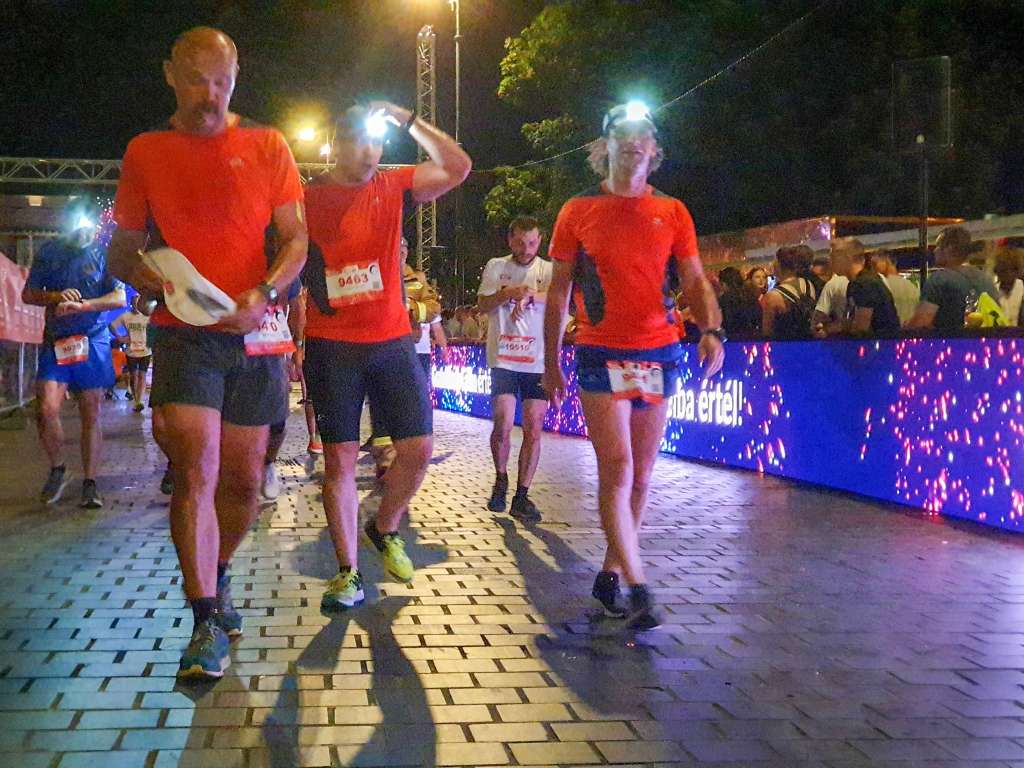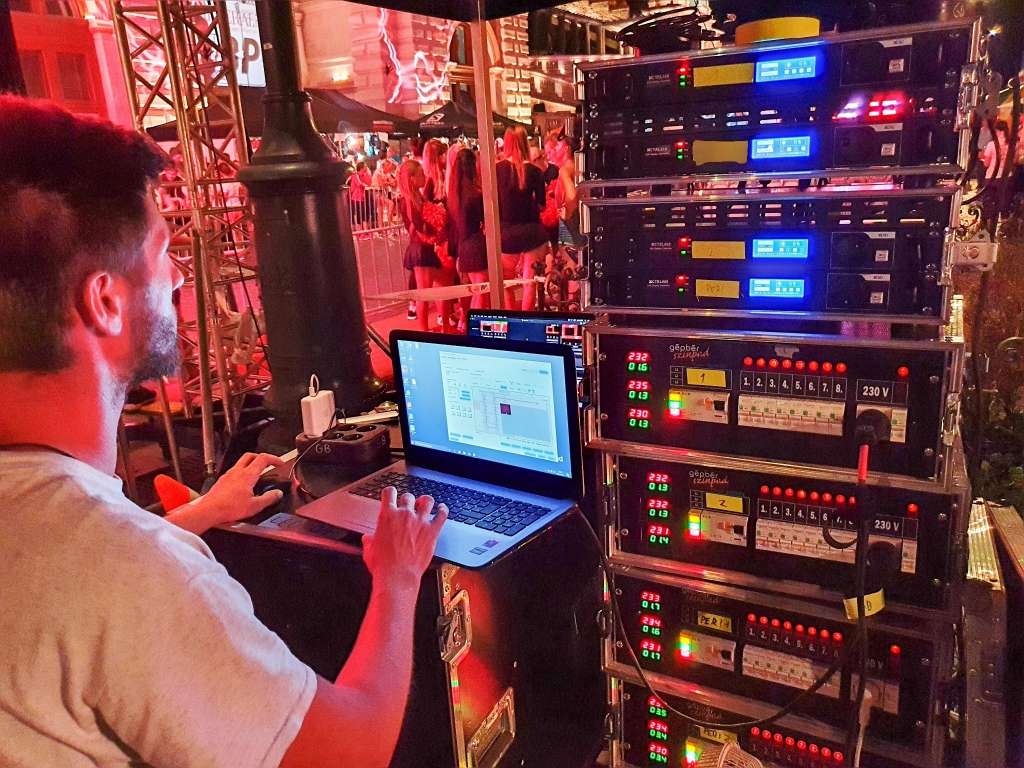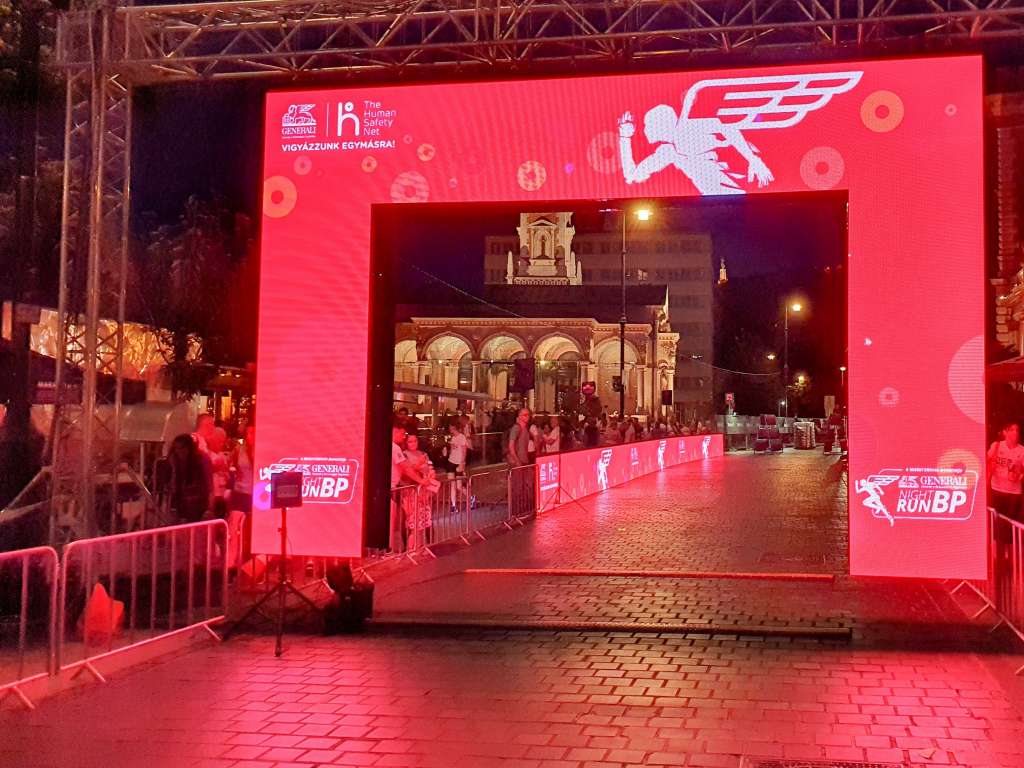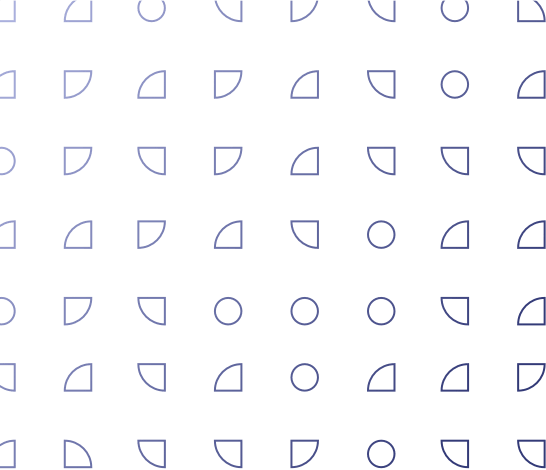 More projects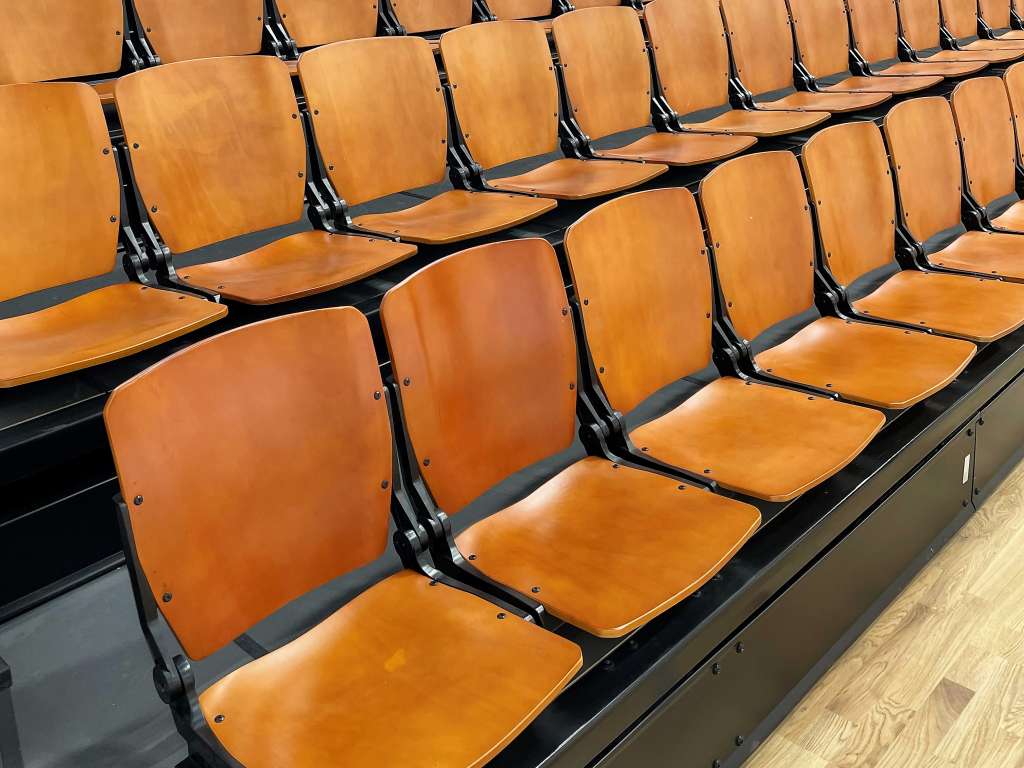 B Build & Trade Kft. commissioned us to install an electronically movable mobile grandstand and grandstand seats at a handball arena with a capacity of nearly 1000 guests, three storeys and a net floor area of 3720 square metres in accordance with th...
Project details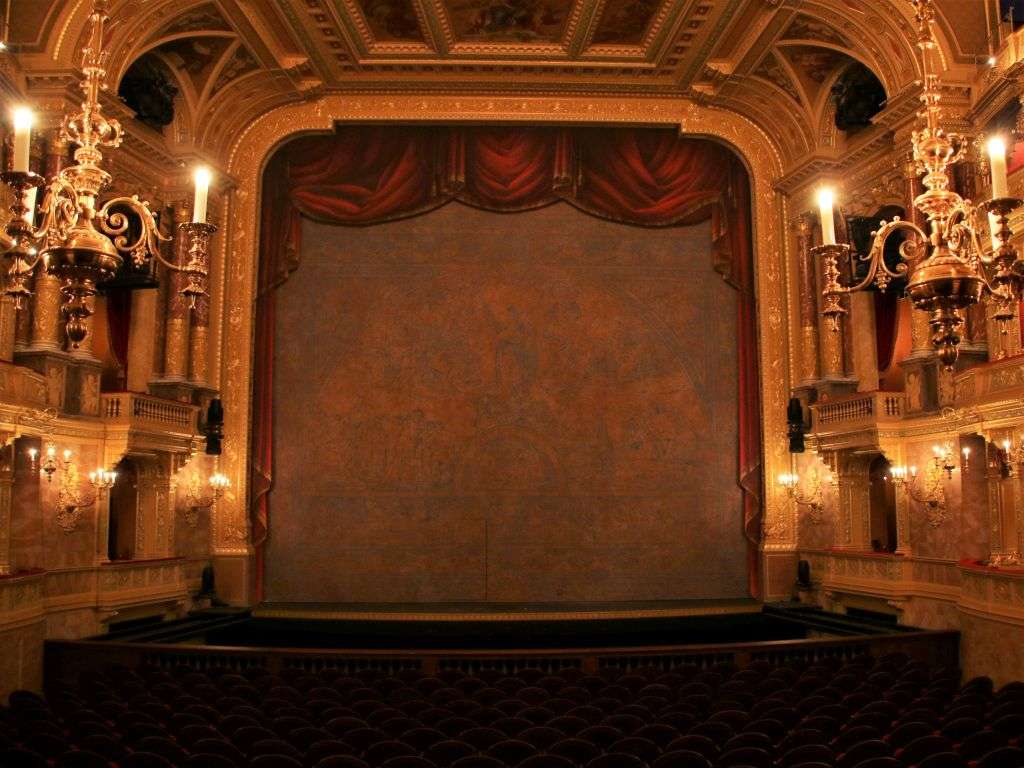 The assignment was to laminate a hand-painted canvas to the safety curtain in the framework of the complete renovation of the Hungarian State Opera, prepared in the studio of the establishment.
Project details