 VELUX EHF Final4 Championship / Unique Mobile Subs' Bench Design and Production
#type: Sport event
#locale: Köln, DE
#partner: Európai Kézilabda-Szövetség
Project
The body responsible for the European segment of the handball discipline, the European Handball Federation established on the 17th of November, 1991, commissioned our company to handle the production of unique mobile subs' benches.
Challenge
The client requested that the mobile subs' benches be covered in leather upholstery in the same blue colour that can be seen in the federation's logo. This required the colour code defined in the design manual to guarantee the perfectly matching colour of the leather upholstery.
In addition, the base also has to function as advertising space: thus, during the design phase we not only had to take the load bearing capacity of the base into account, but also its height to allow the client to apply decals.
Solution
We delivered 32 uniquely designed and produced mobile subs' benches to the VELUX EHF FINAL4 championship held in Cologne on the 28-29th of December, 2020.
To shield them from any damage, the seats were shipped in protective packaging from Hungary to their intended location: the Lanxess Arena in Cologne.
The seats - installable in double units - were made mobile by fixing them to a base fitted with castors.
Much to our pride it has been serving the comfort of players on several European and world events ever since.
► The production of the unique mobile subs' benches was accomplished in Great Britain.
Project categories
Handball
Sport event
Sport match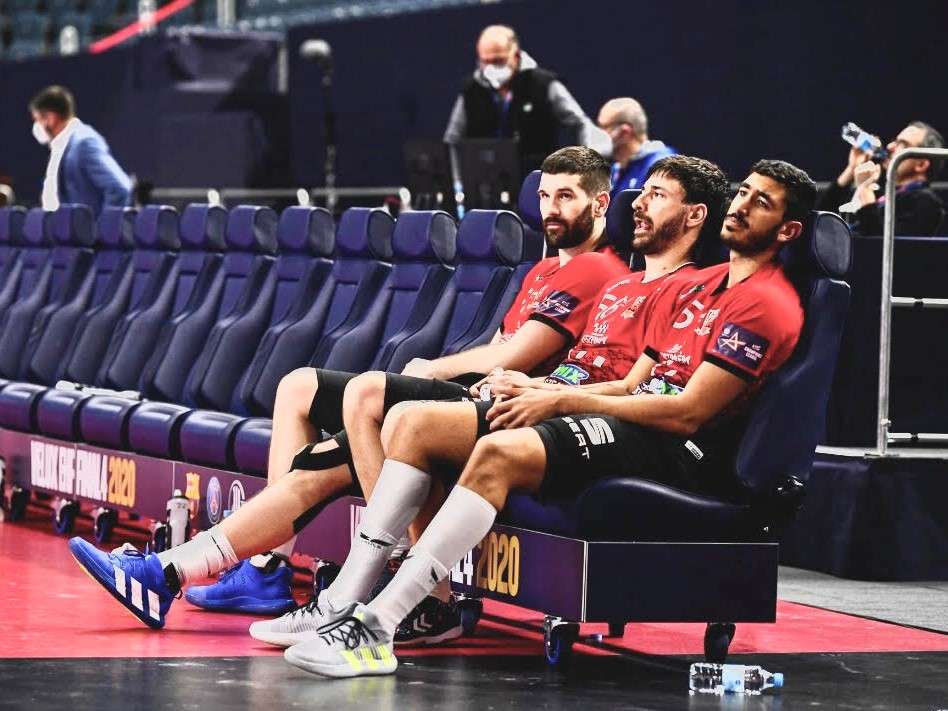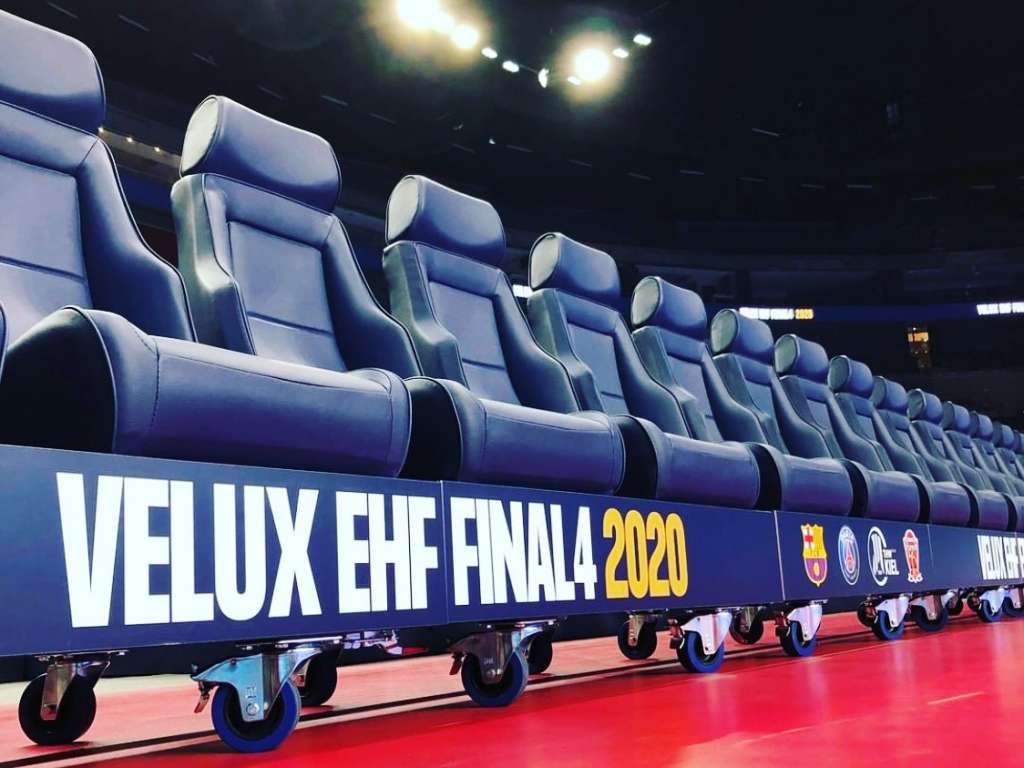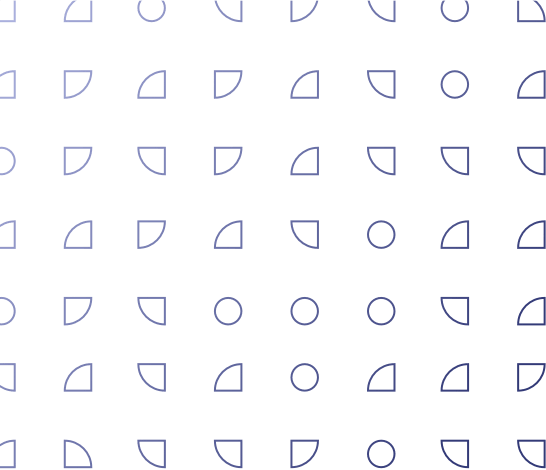 More projects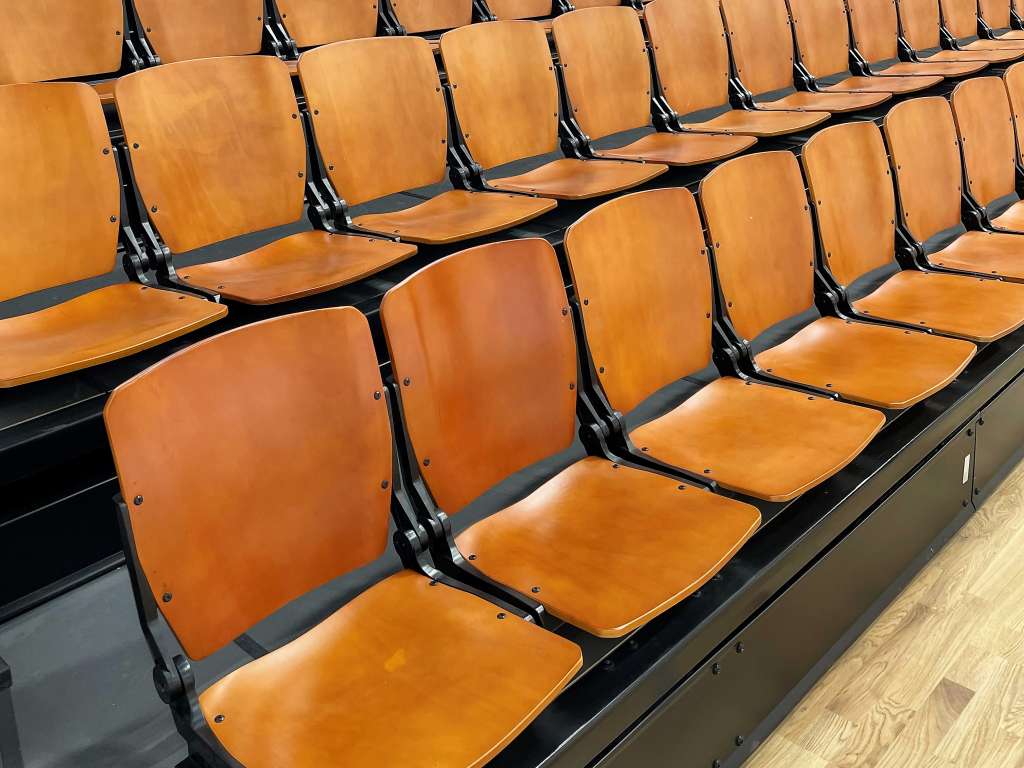 B Build & Trade Kft. commissioned us to install an electronically movable mobile grandstand and grandstand seats at a handball arena with a capacity of nearly 1000 guests, three storeys and a net floor area of 3720 square metres in accordance with th...
Project details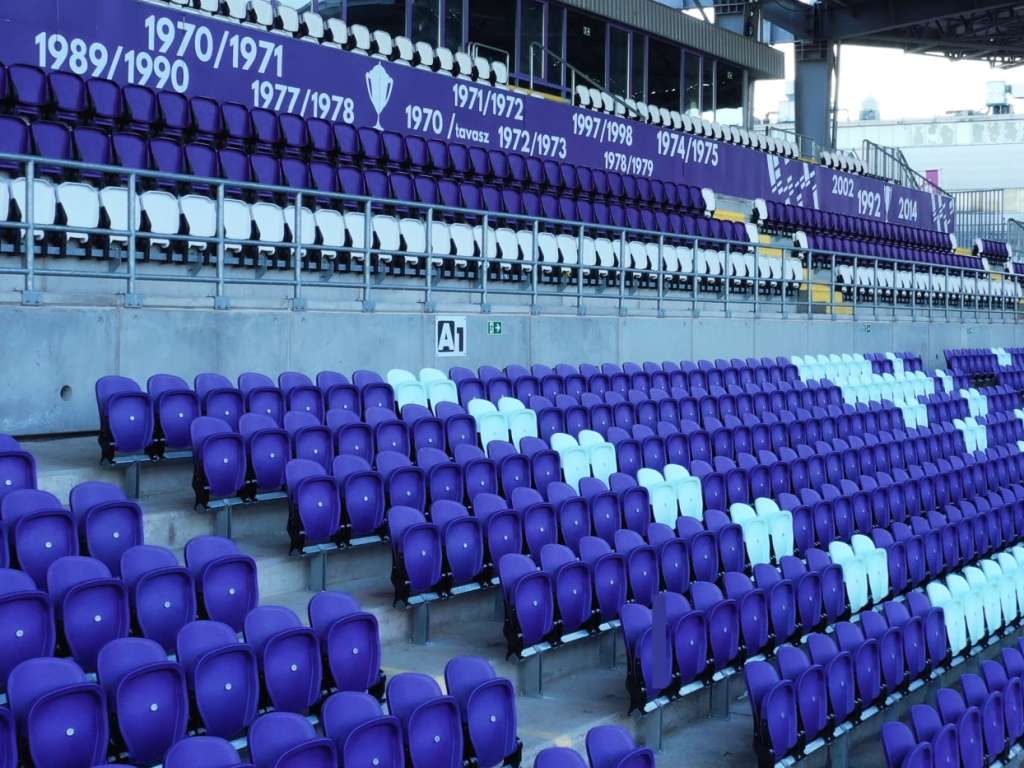 Újpest 1885 Futball Kft. ordered the replacement of worn and damaged grandstand seats in the framework of the full reconstruction of the Szusza Ferenc Stadion.
Project details