LED advertising columns in the Allee and Duna Plaza and ETELE Plaza Shopping Malls
# type: Corporate marketing communications
# location: Budapest, HU
# partner: Publimont Kft.
Project
Duna Plaza (opened in 1996) and Allee Shopping Malls (opened much later, in 2009), accommodated a number of advertising columns serving as traditional information boards for customers.
Our client intended to have these swapped for highly cost effective but still modern, digital LED advertising columns.
Furthermore, they would like to use the LED advertising columns from opening within the newly built ETELE Plaza.
Challenge
Contents of these promotion surfaces can be constant; in this instance though, our partner specifically asked for a solution whereby technicians of the shopping mall could upload – possibly periodically changing – contents from their own server.
Solution
Several consultations and meetings preceded the synchronized work between our own technicians and those of the IT/programming team of the partner.
► As a result, 3 columns on the groundfloor of Duna Plaza, in the building of Allee, on the groundfloor and on the first floor, altogether 2 flexible advertising columns comprising of LED display modules of *P1.875 were installed.
► 4 LED advertising columns were installed in ETELE Plaza.
—
The use of flexible LED modules has made it possible to create cylindrical LED displays. The LED-modules are fixed on a metal structure with the help of magnets.
The content on the LED interfaces can be controlled from a remote desktop via the internet by using a media player. The content is updated on the devices through WIFI.
—
DIGITAL information interface - DYNAMIC marketing content: in a simple, straightforward way!
The operation of the LED advertising columns is supervised by the team of Publimont Kft.
► Project locations:
Allee Shopping Centre
Address: 1117 Budapest, Október huszonharmadika u. 8-10.
Duna Plaza
Address: 1138 Budapest, Váci út 178.
Etele Plaza
Address: 1119 Budapest, Hadak útja 1.
—
► Technological explanation
LED advertising pillar (Digital LED Cylinder): digital advertising space consisting of flexible LED modules.
The content displayed on the LED advertising pillar can be updated real time from a laptop – even remotely – or from the central server of the facility, changing the content periodically and automatically.
When using multiple LED advertising pillars, synchronous or asynchronous content display is possible.
—
*P value (pixel distance): The LED modules are made with light-weight diodes, spaced 1.8 to 10 mm apart. The P value represents the relative value of the diodes, expressed in millimetres both in the vertical and the horizontal direction.
Project categories
Corporate marketing communications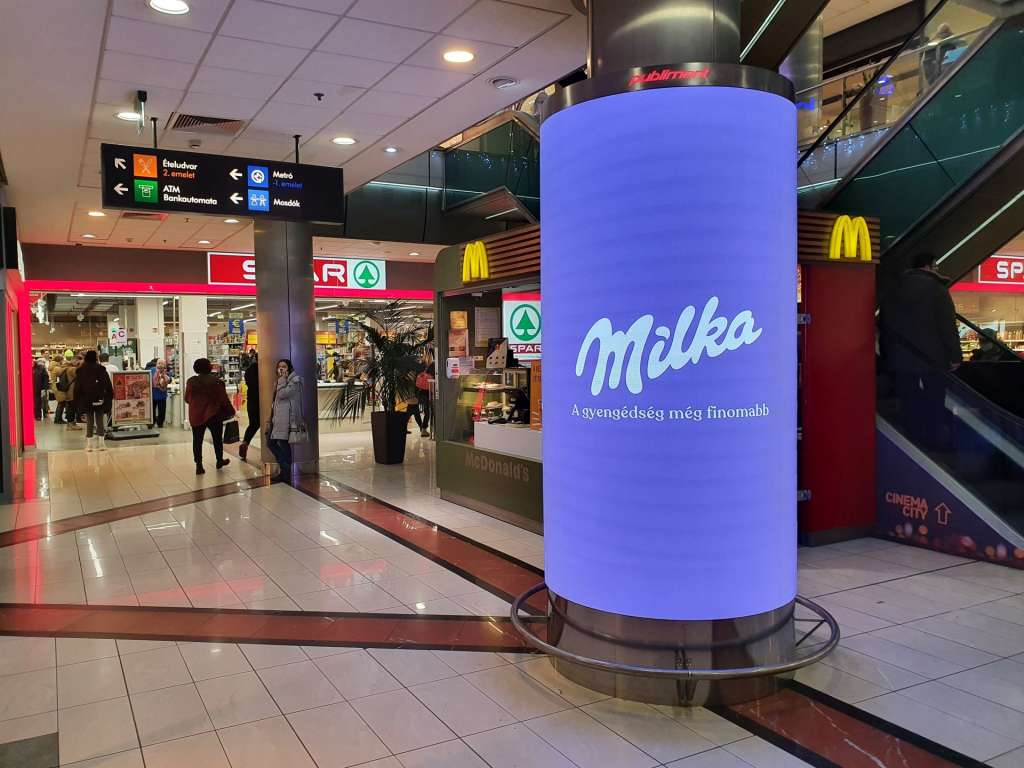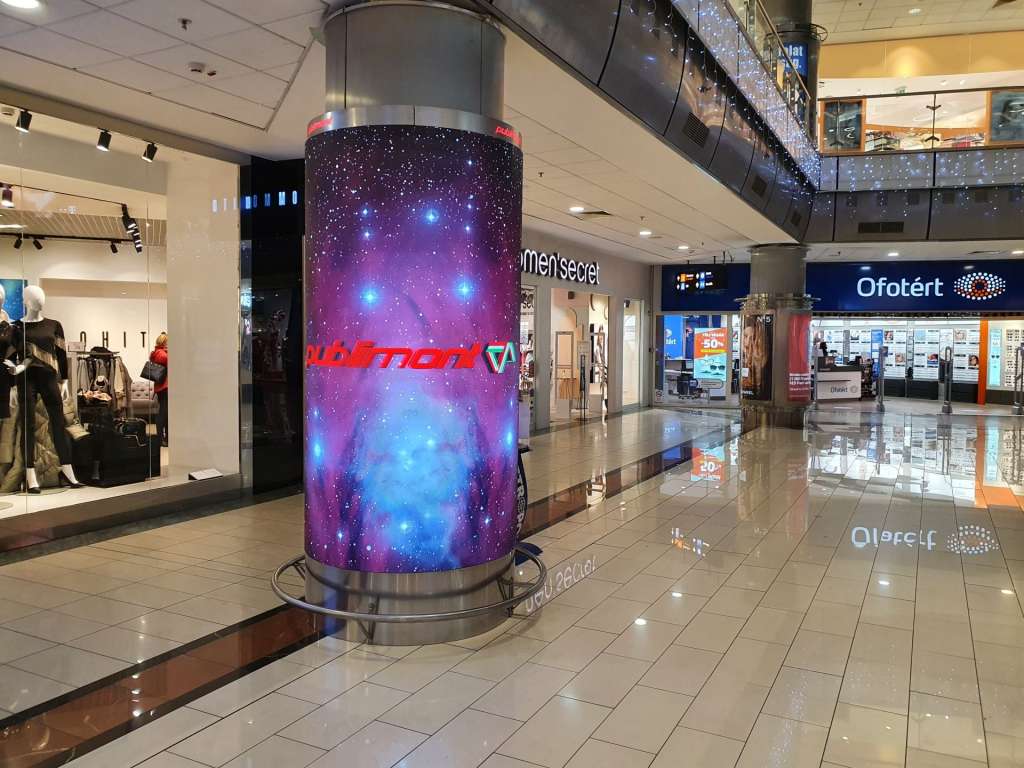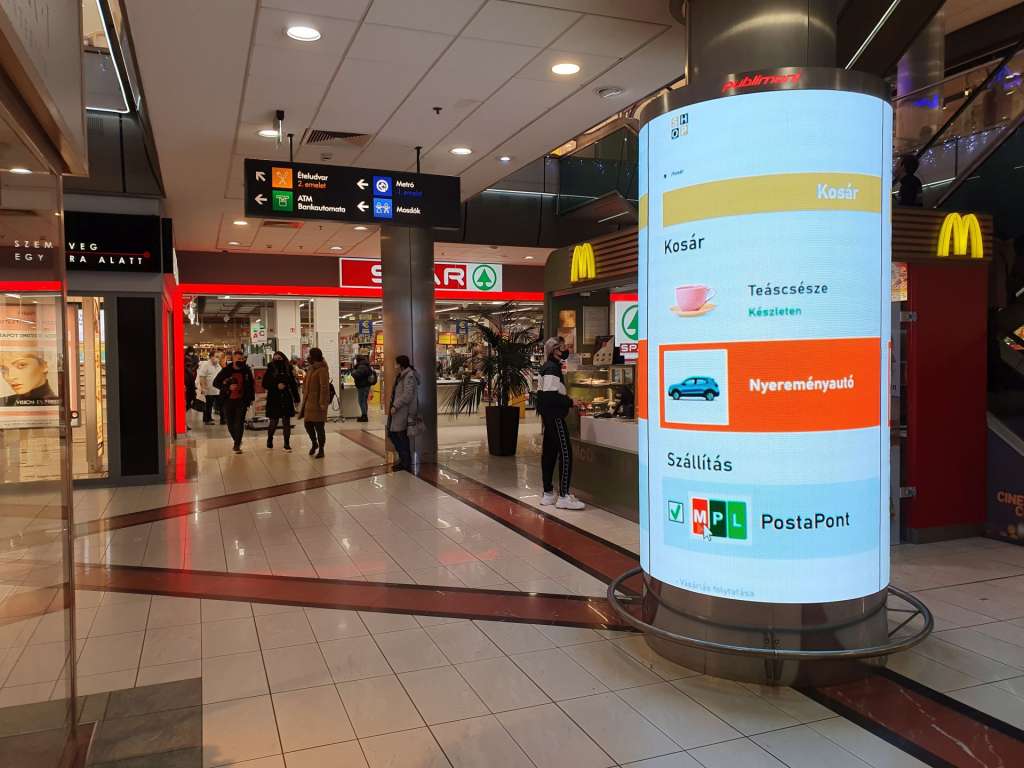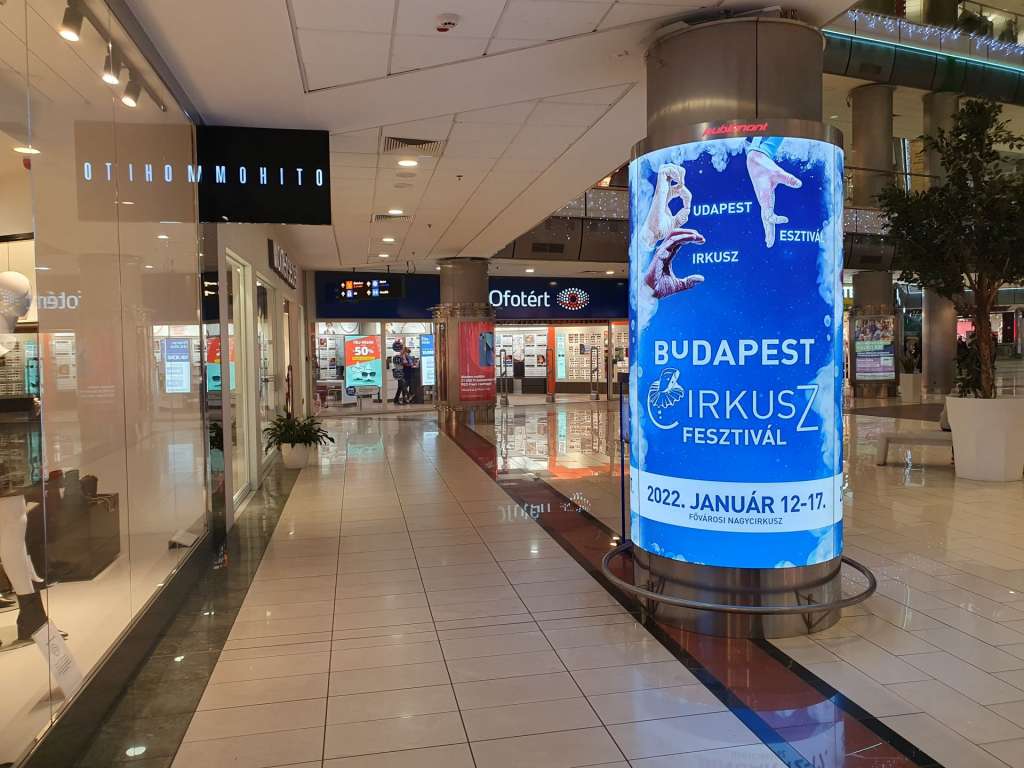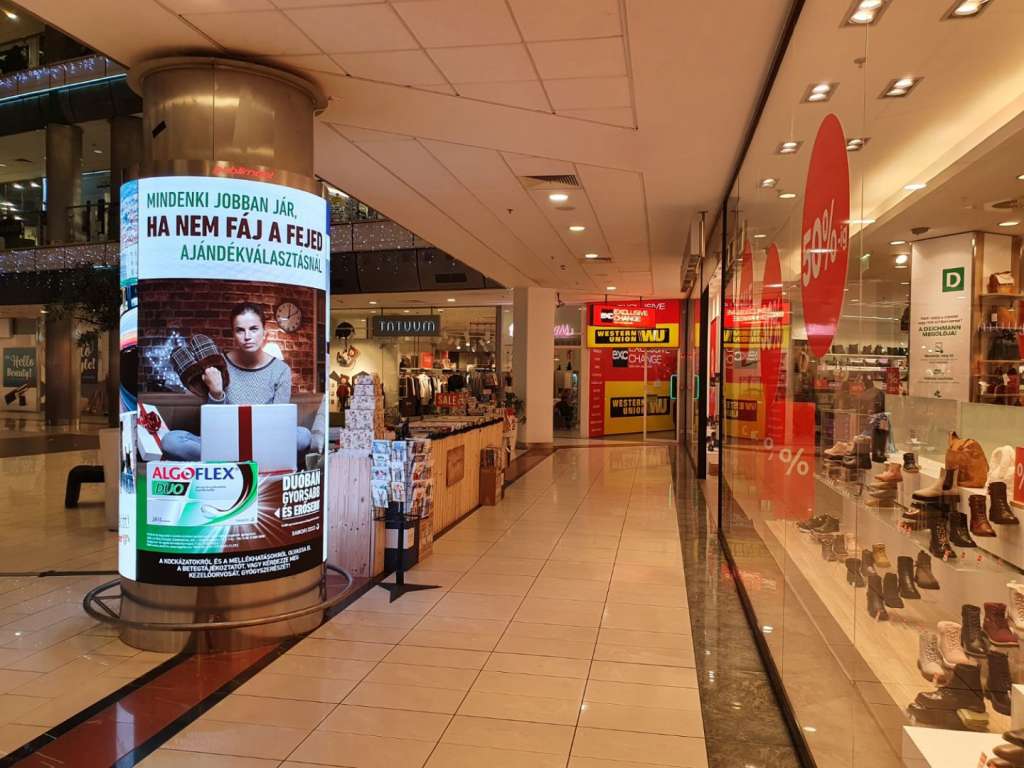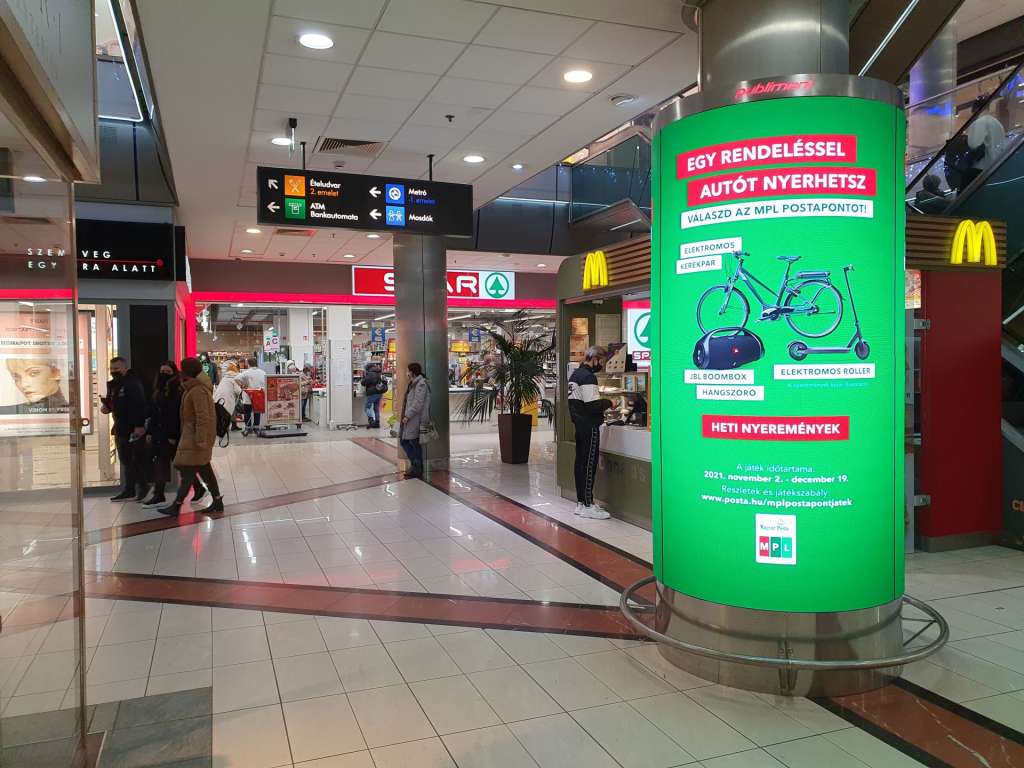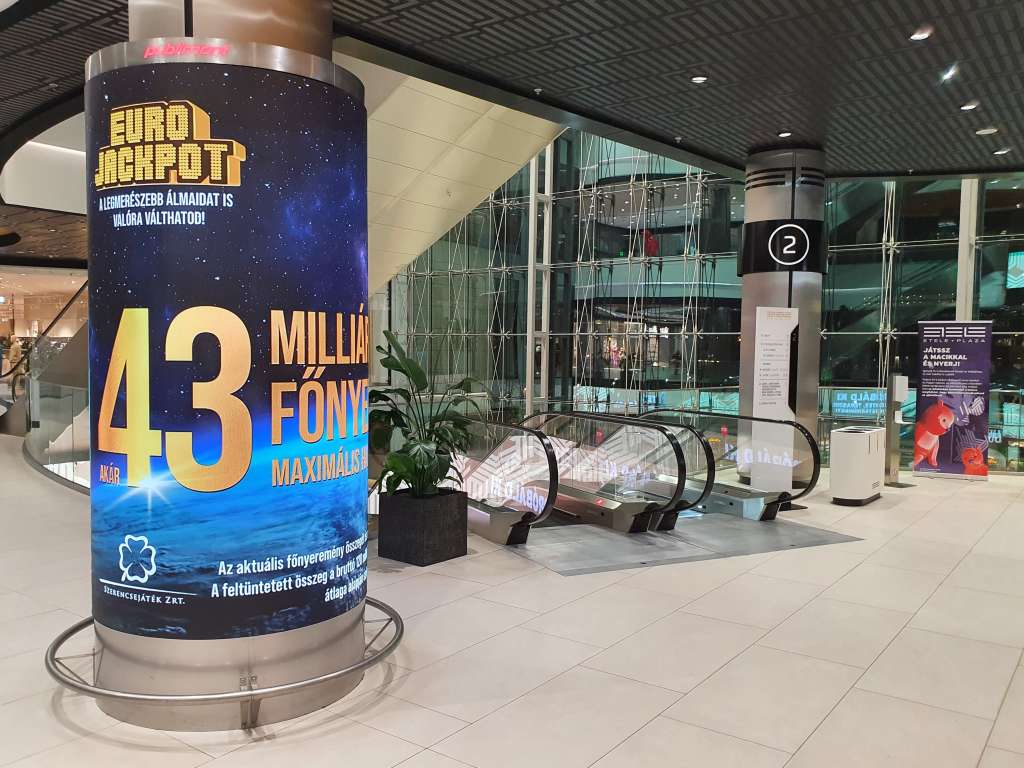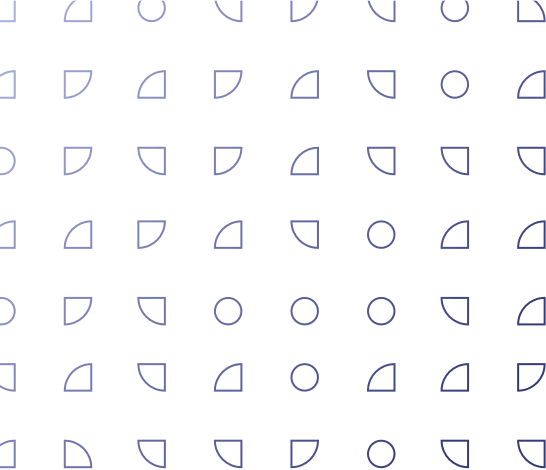 More projects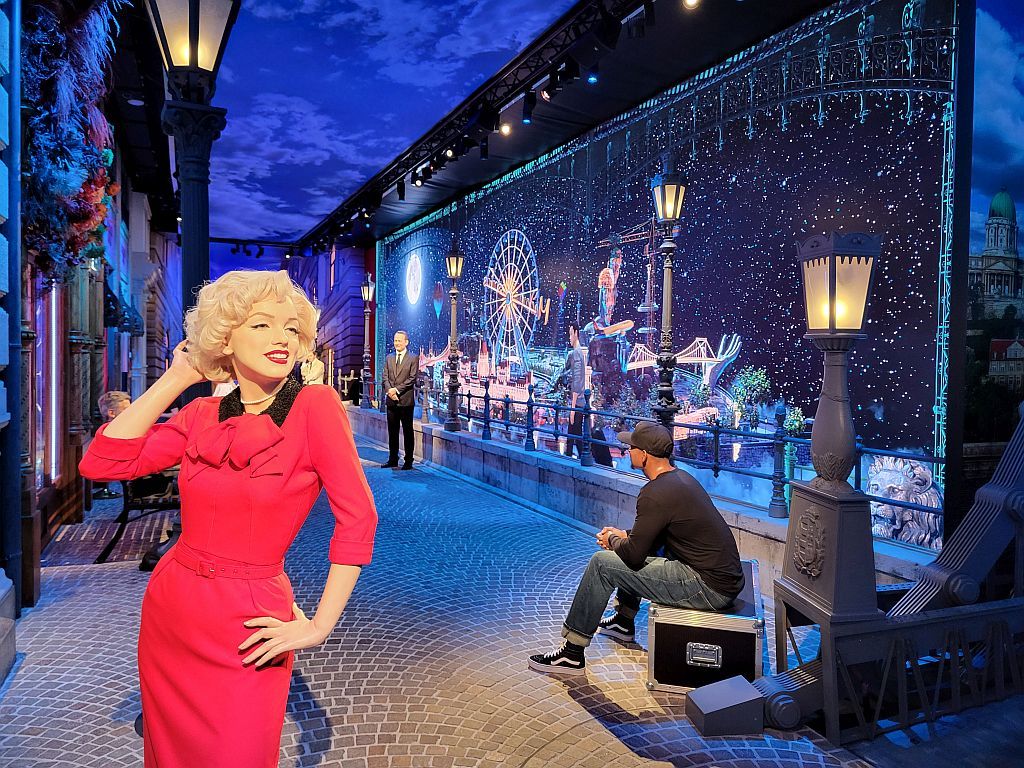 The capital's attraction will feature 51 lifelike wax figures of international and Hungarian celebrities, with 17 Hungarians among them. With Digital Signage monitors, LED walls and LED flooring integrated into the interior, Madame Tussauds Budape...
Project details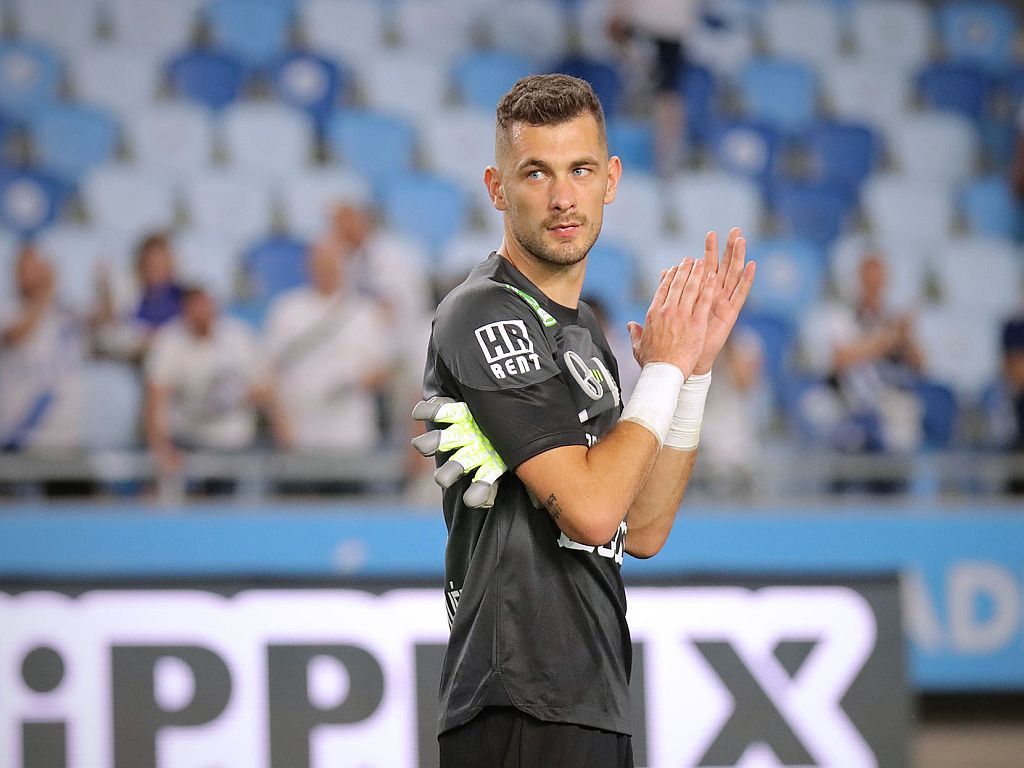 In 2016, the stadium underwent a comprehensive renovation project, during which we were entrusted with the installation of two LED scoreboards. Following the construction project, we assume operational control not only over the equipment we have i...
Project details