 LED walls in the Margaret Island Theatre
#type: Theater press conference
#locale: Budapest, HU
#partner: Margitszigeti Színház Nonprofit Kft.
Project
A solution to replace the existing printed posters or paper-based billboards was sought for Margaret Island Theatre, whereby the audience may be informed of both present and upcoming plays.
Challenge
In this project, we were to find a solution not too ostentatious and in harmony with the given surroundings with substantially more to offer in its functionality than traditional posters and billboards. Although the ambulatory is a covered area, we still needed to select equipment able to withstand the elements - if need be.
Solution
Design & build; the first LED-panel attracting the attention of incoming audience is a 7 square meter Uniview Tekken *SMD technology LED-wall with *P5.95 resolution, resting on the tailor-made support structure we designed and manufactured.
Outdoor LED-modules have been provided with IP65 waterproof protection on the front and back. The setup creates a perception as though the LED-wall was one giant TV-screen.
*P2.5 resolution YuChip LED-posters, situated alongside the LED-wall, are fixed onto the terrace bannisters.
Our technicians have passed on the technical know-how to the staff of the Margaret Island Theatre, who can freely choose the contents to be displayed.
► Project location: the Margaret Island Theatre
The Margaret Island Theatre is the country's most exclusive outdoor summer theatre, located in the heart of Budapest, in the beautiful natural and built environment of Margaret Island, surrounded by the Danube.
Address: 1007 Budapest, Zielinski Szilárd promenade
Source: The official website of the Margaret Island Theatre.
Project categories
Theatre infocommunication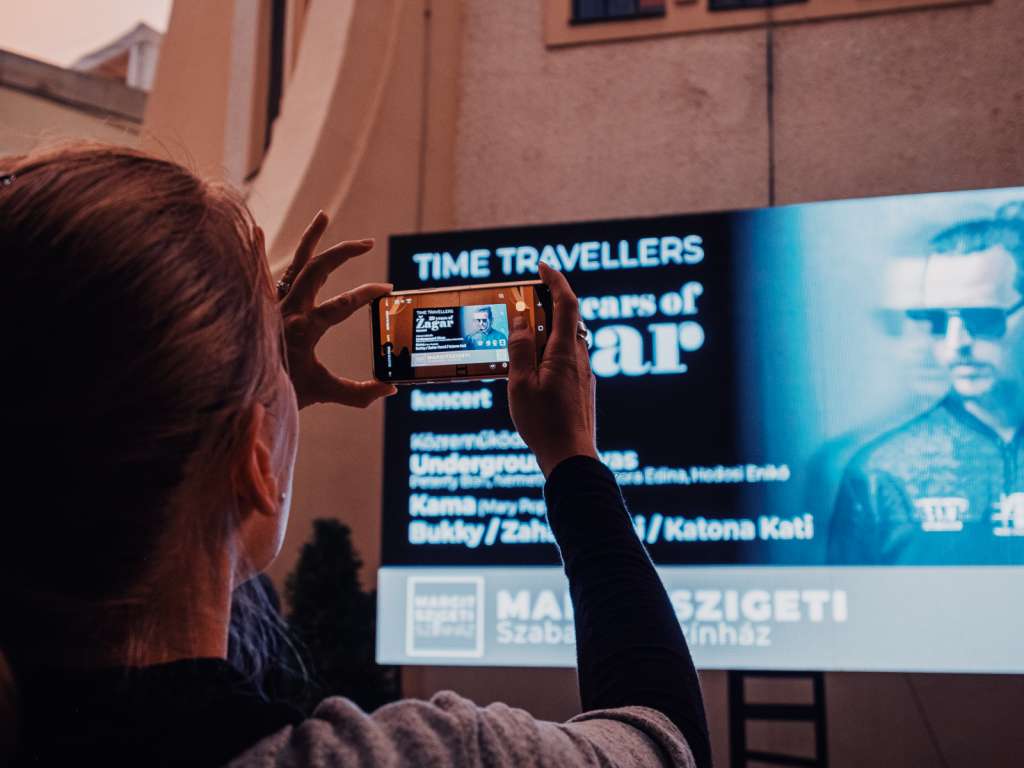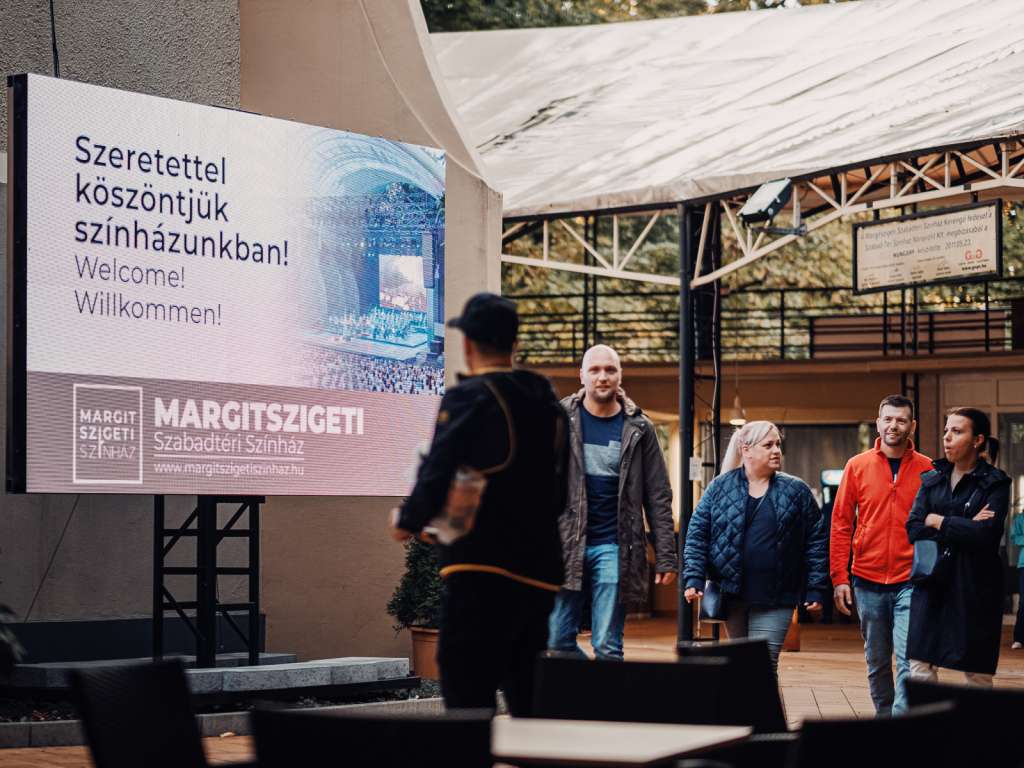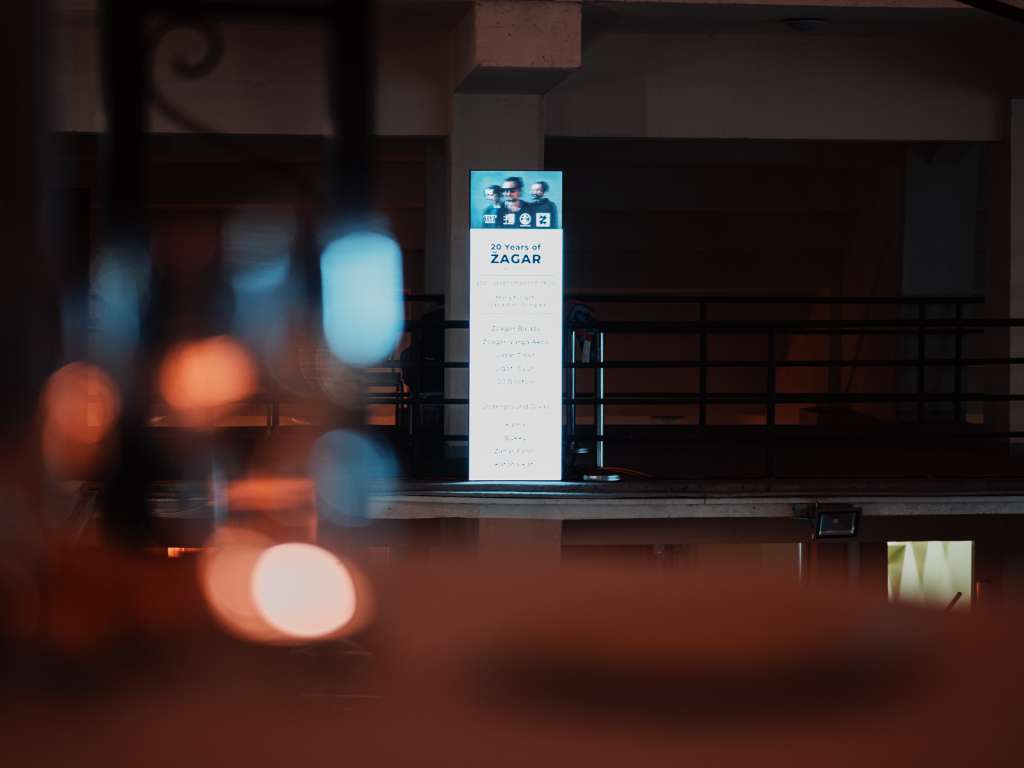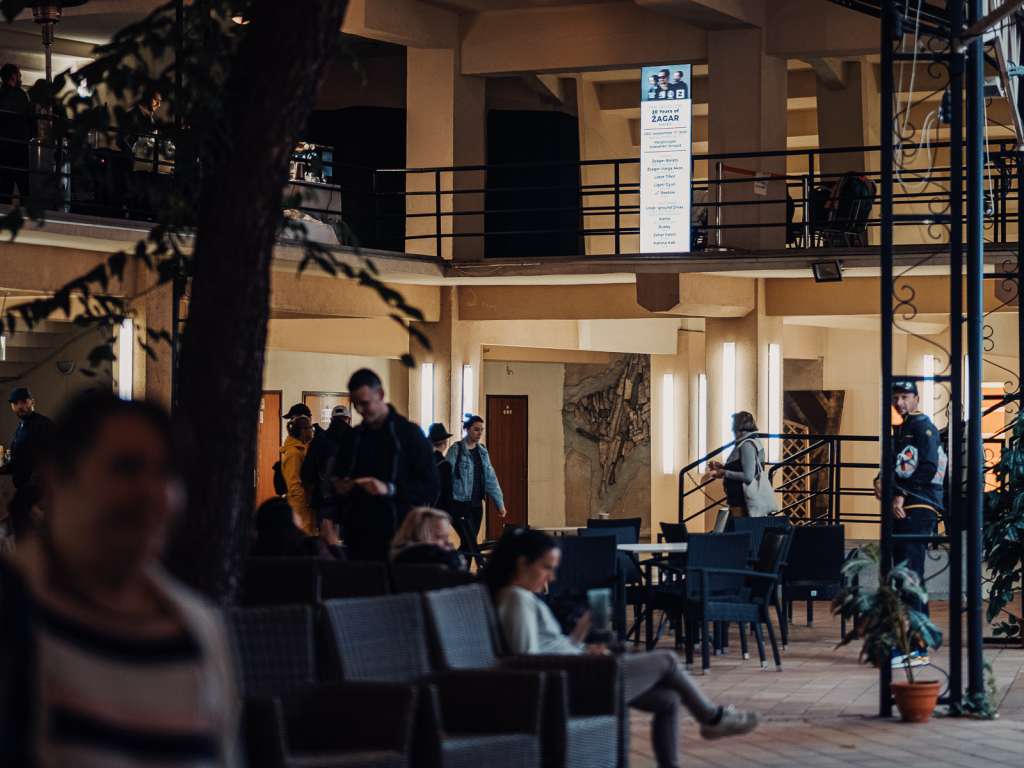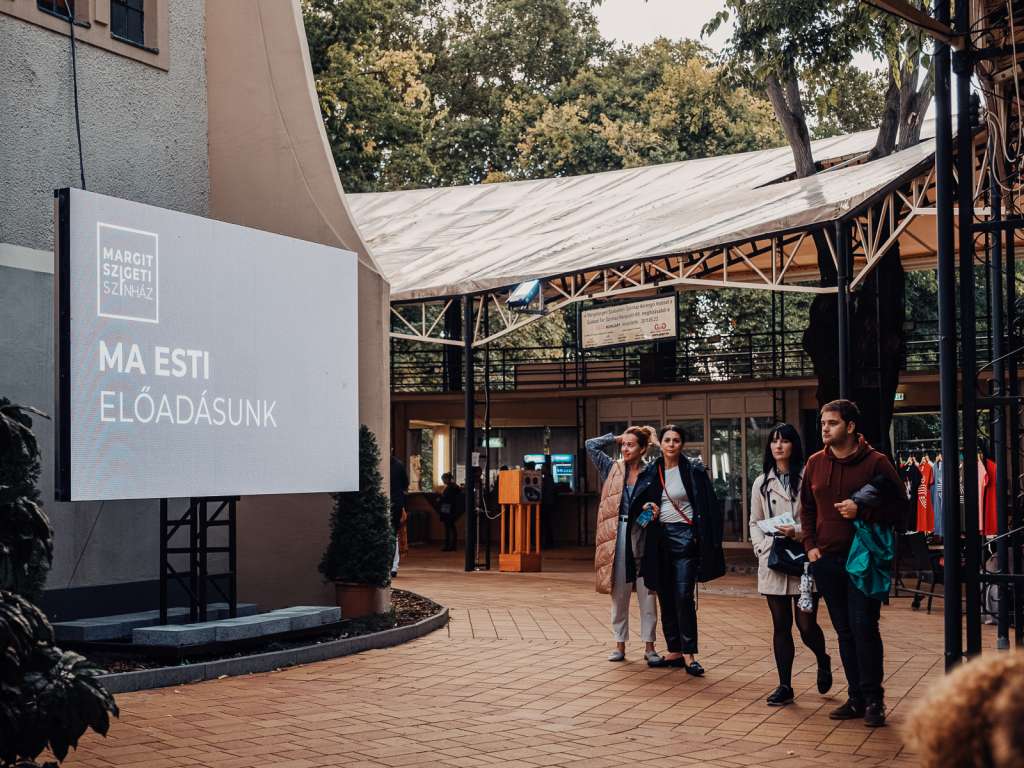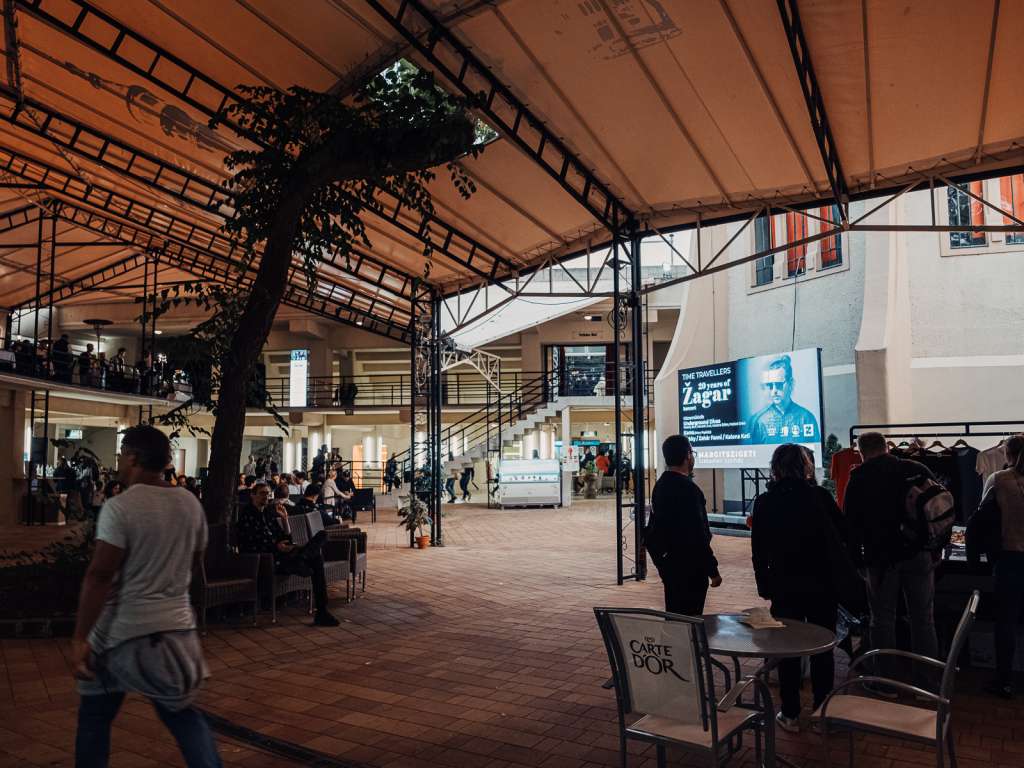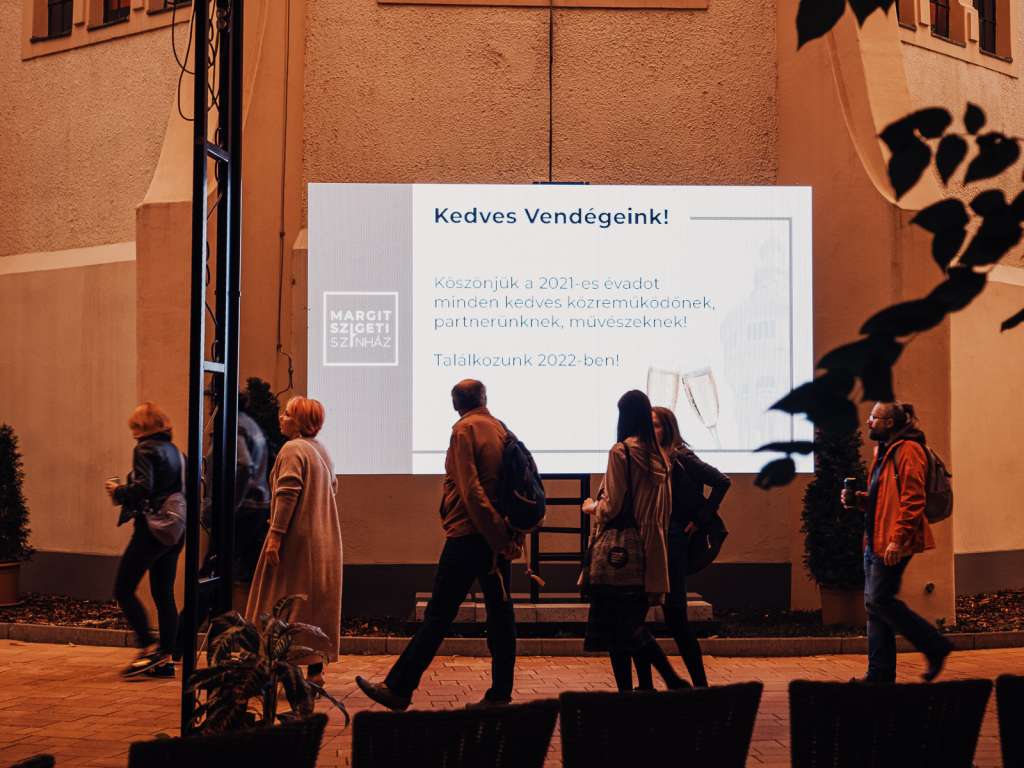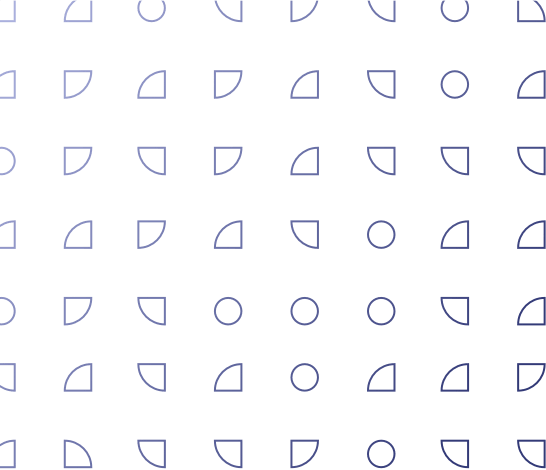 More projects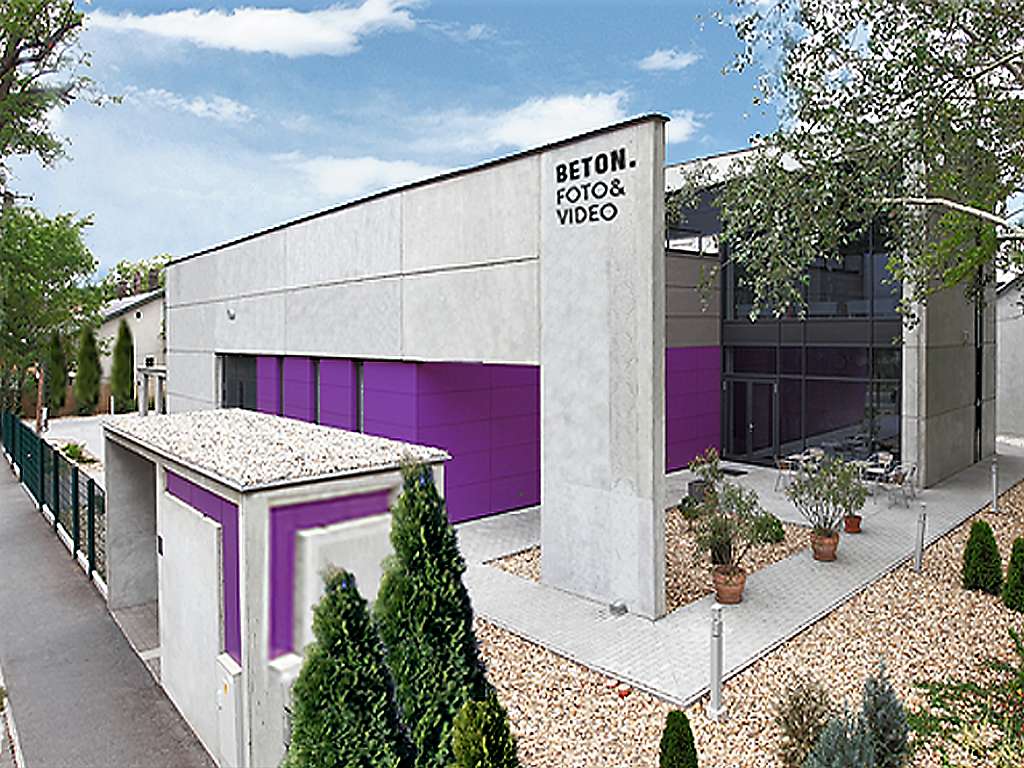 On behalf of the partner, we had to equip the BETON FOTO&VIDEO studio with curtains that allow the studio to perform several functions: It had to be suitable for shooting and photography tasks alike.
Project details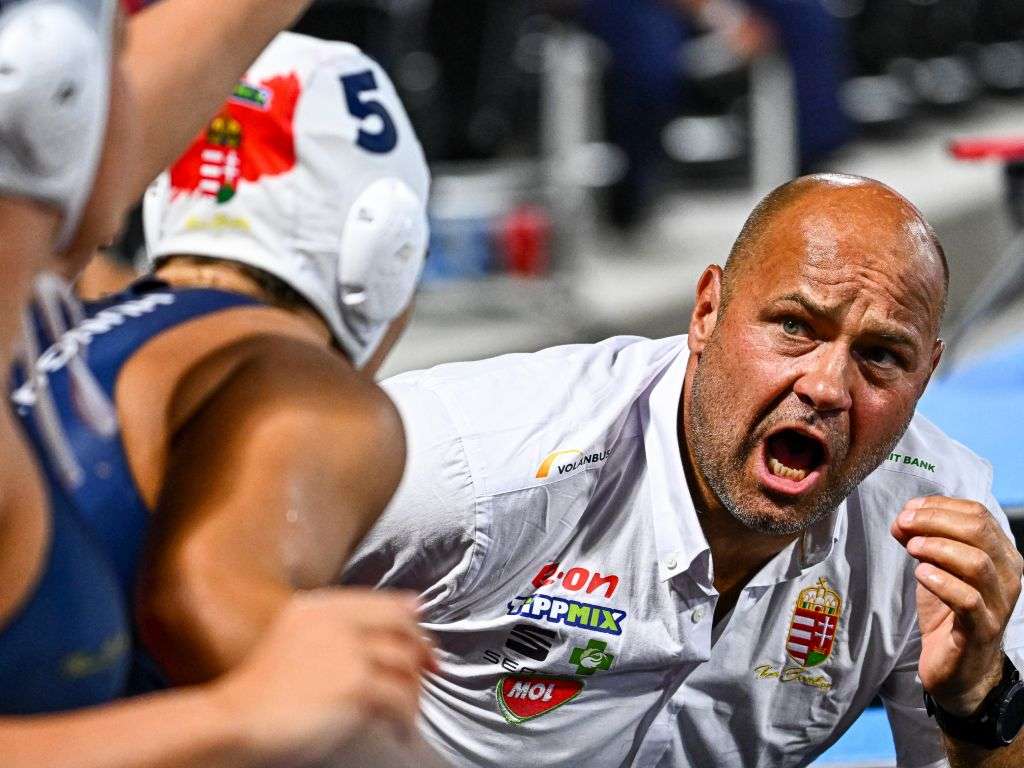 The 2022 World Aquatics Championships were held between the 17th of June and the 3rd of July, organized by the International Swimming Federation (FINA) and the Hungarian Swimming Federation in Budapest, Debrecen, Sopron and Szeged. Combinatory Act...
Project details