 Installation of an outdoor LED scoreboard system
#type: Sport match
#locale: Budapest, HU
Project
The client contacted us in connection with the 2017 FINA World Championships and requested the concept of a large, vertically adjustable LED scoreboard to be positioned in different heights, adapting to the different types of matches and competitions.
Challenge
It is uncommon to have the option of vertical adjustment of a scoreboard panel, i.e. the possibility of lowering and raising it.
Solution
Installation of an outdoor LED scoreboard system: The size of one side of the centrally positioned, non-modular, four-sided, outdoor, waterproof YuChip Lighting LED scoreboard with *P5.95 resolution, using **SMD technology is 24 square meters. The scoreboard, amounting to an aggregate of 96 square meters, can be lowered all the way to the pool. The scoreboard is operated by a total of eight dual-brake lifting engines and a four-channel control unit.
*P value (pixel distance): The LED modules are made with light-weight diodes, spaced 1.8 to 10 mm apart. The P value represents the relative value of the diodes, expressed in millimetres both in the vertical and the horizontal direction.
**SMD: The new-generation, recessed, cube-shaped LEDs are durable, highly visible from a distance, and provide a more enjoyable visual experience.
Our services provided during the event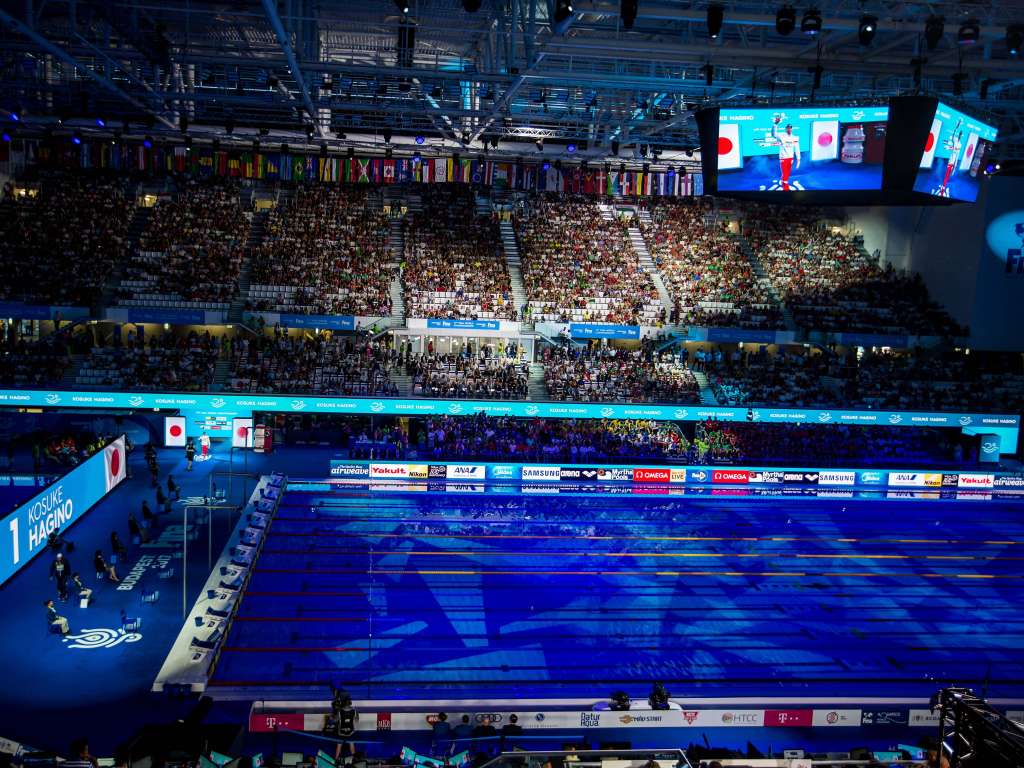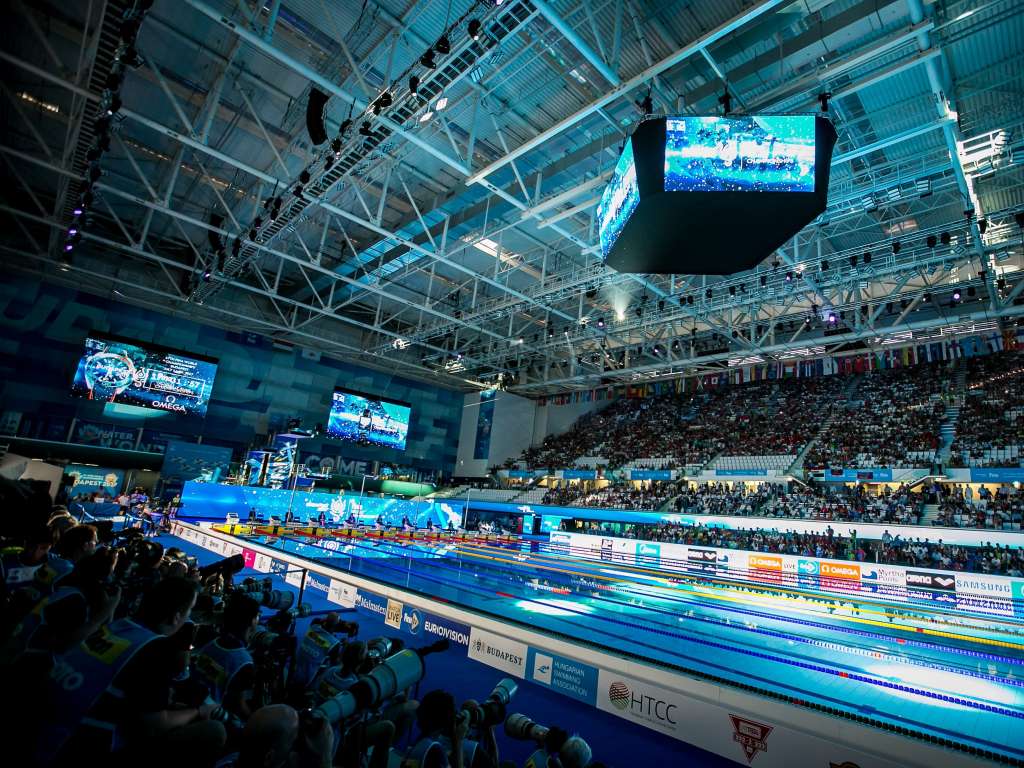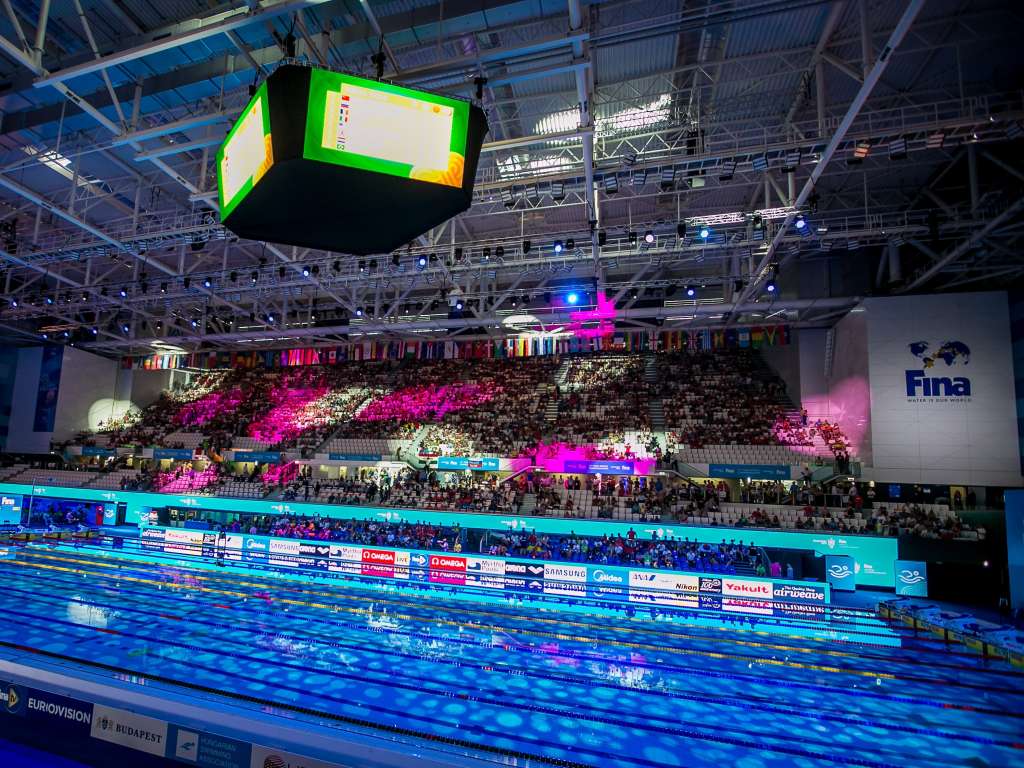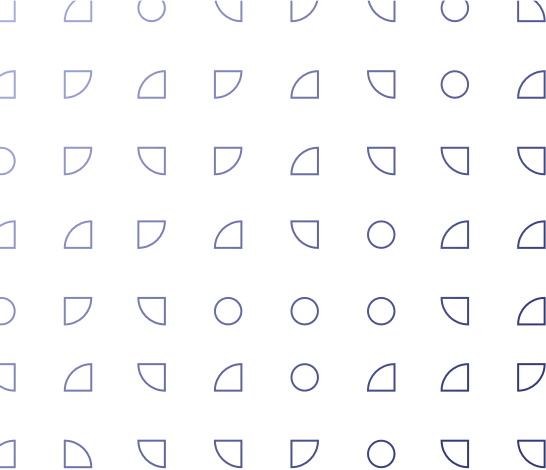 More projects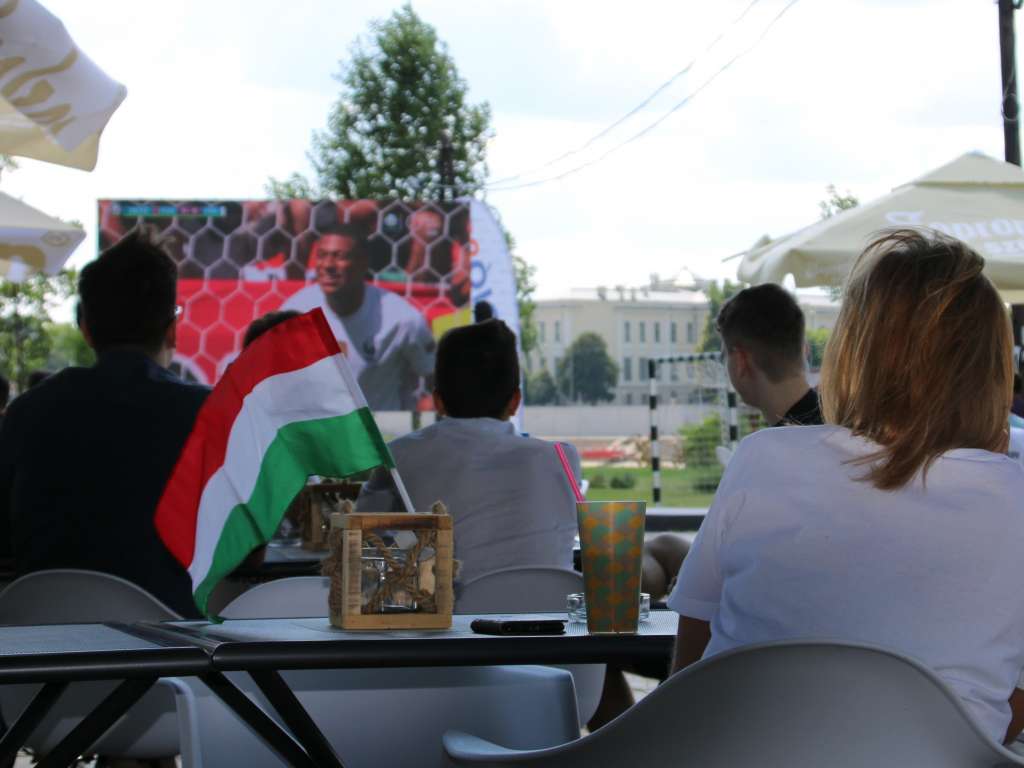 Garden Stég (Garden Fröccs Terasz), Szeged requested a LED screen for the duration of the European Football Championship to offer an unparalleled cheering experience for football fans on their large capacity terrace.
Project details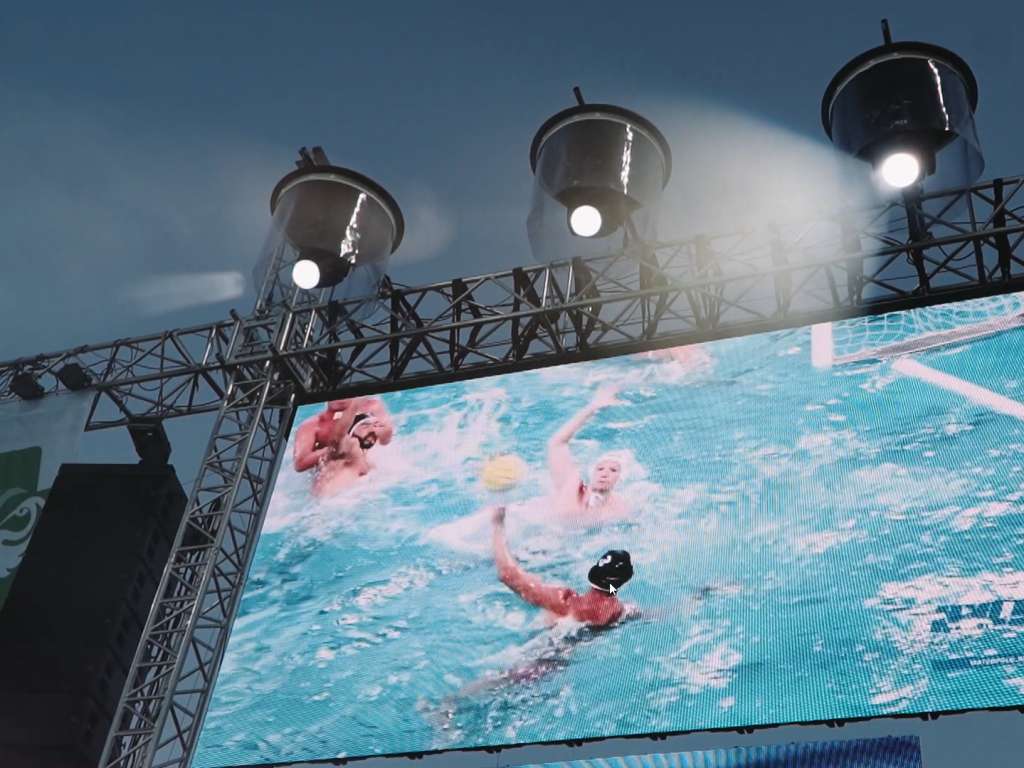 The Hungarian Water Polo Federation organised the 2020 BENU Men's Hungarian Water Polo Tournament. All three rounds of the group matches took place across five locations (Budapest, Szeged, Szentes, Tatabánya, Kaposvár), where we contracted to install...
Project details