 LED posters at the Groupama Arena
#type: Sport event
#locale: Budapest, HU
#partner: Sportfive Hungary Kft.
Project
Sportive Hungary Kft. purposed the placement of information boards and advertising surfaces in Groupama Arena for the football match between Ferencvárosi Torna Club (FTC) and Mezőkövesd Zsóry FC.
Challenge
The company's vision was to place these information boards on either side of the reception area as well as on the upper floors.
Solution
In agreement with the client, we put out four LED-posters of 224x756 pixel resolution (*P2.5); previously uploaded material - video footages and images alike - by FTC of both itself and its sponsors were displayed on them.
The LED-posters served as an emphatic area to notify of the changing circumstances in the COVID-pandemic as well as to assert the local health campaign "Let us look out for each other!".
*P value (pixel distance): The LED modules are made with light-weight diodes, spaced 1.8 to 10 mm apart. The P value represents the relative value of the diodes, expressed in millimetres both in the vertical and the horizontal direction.
Our services provided during the event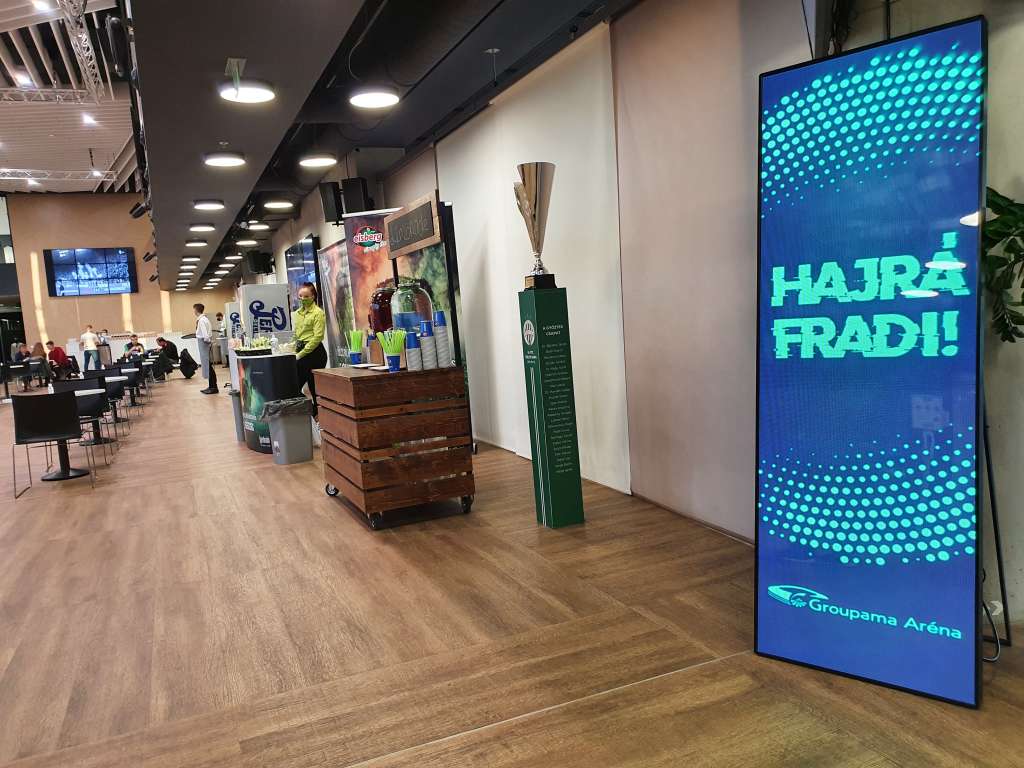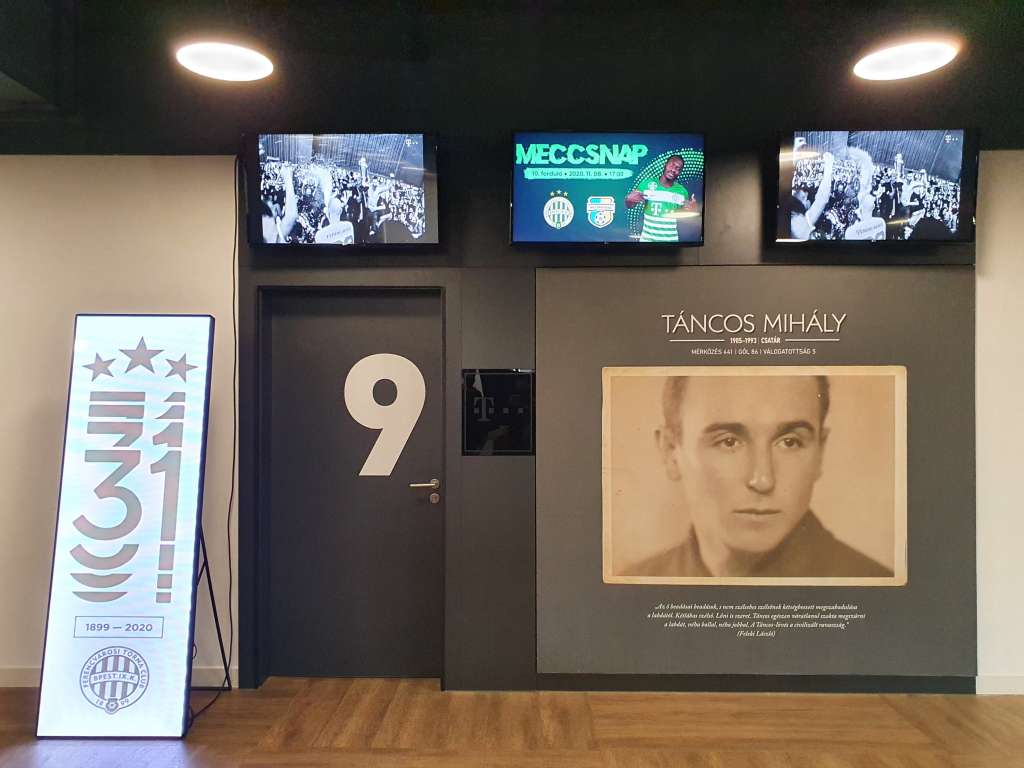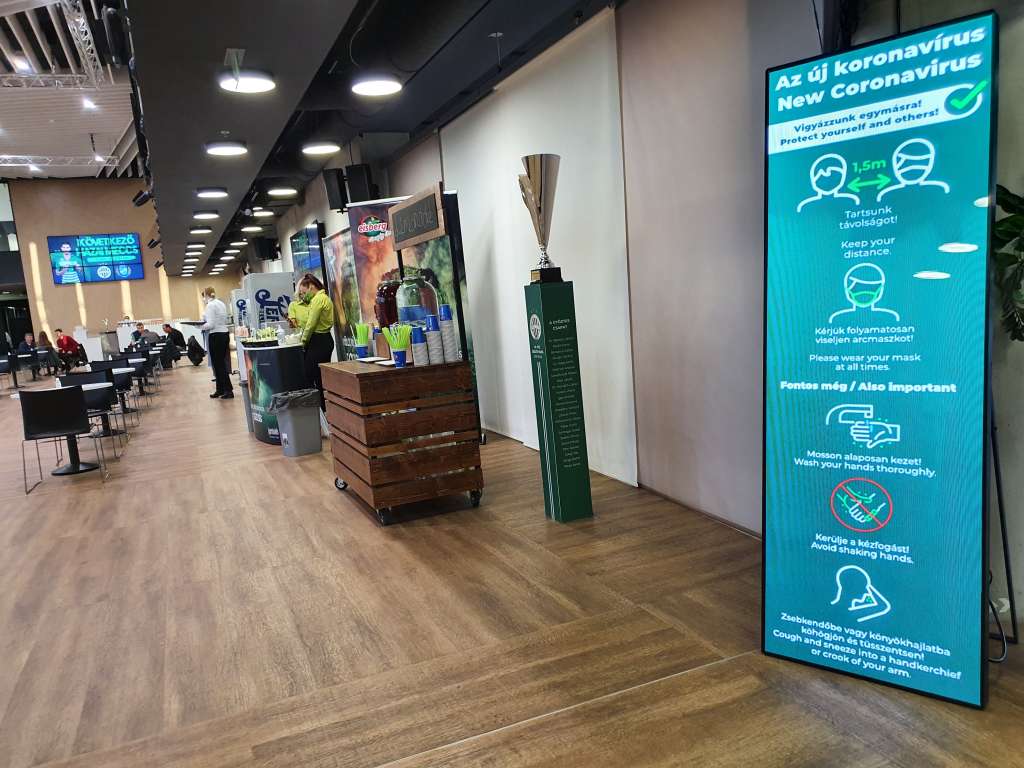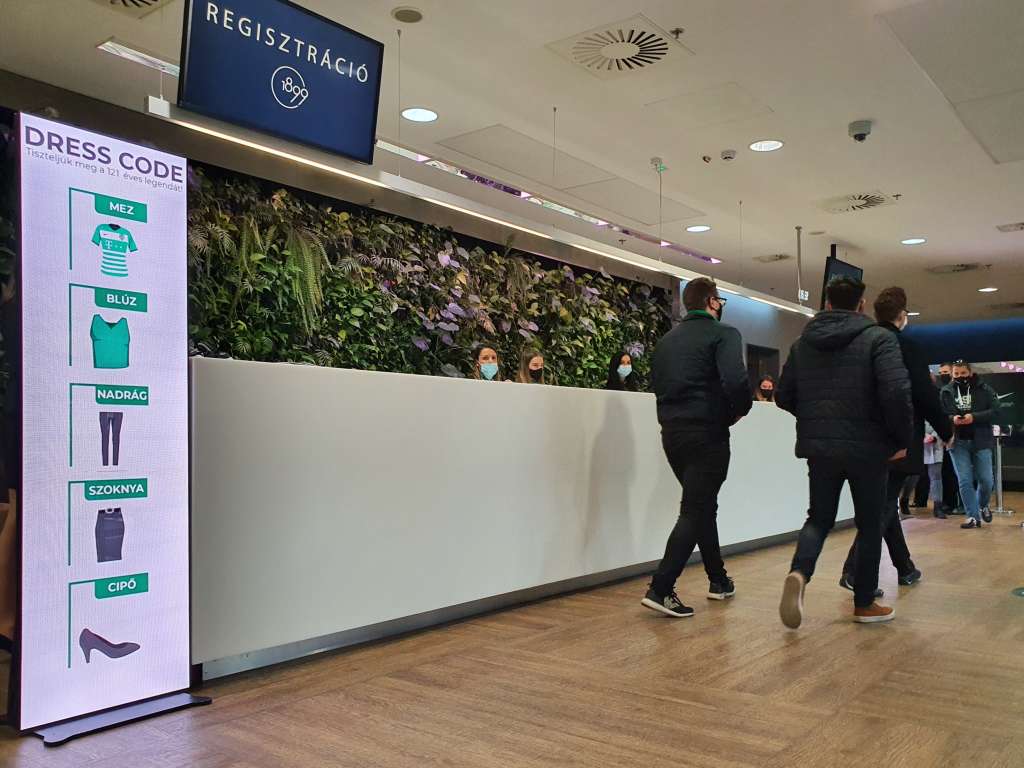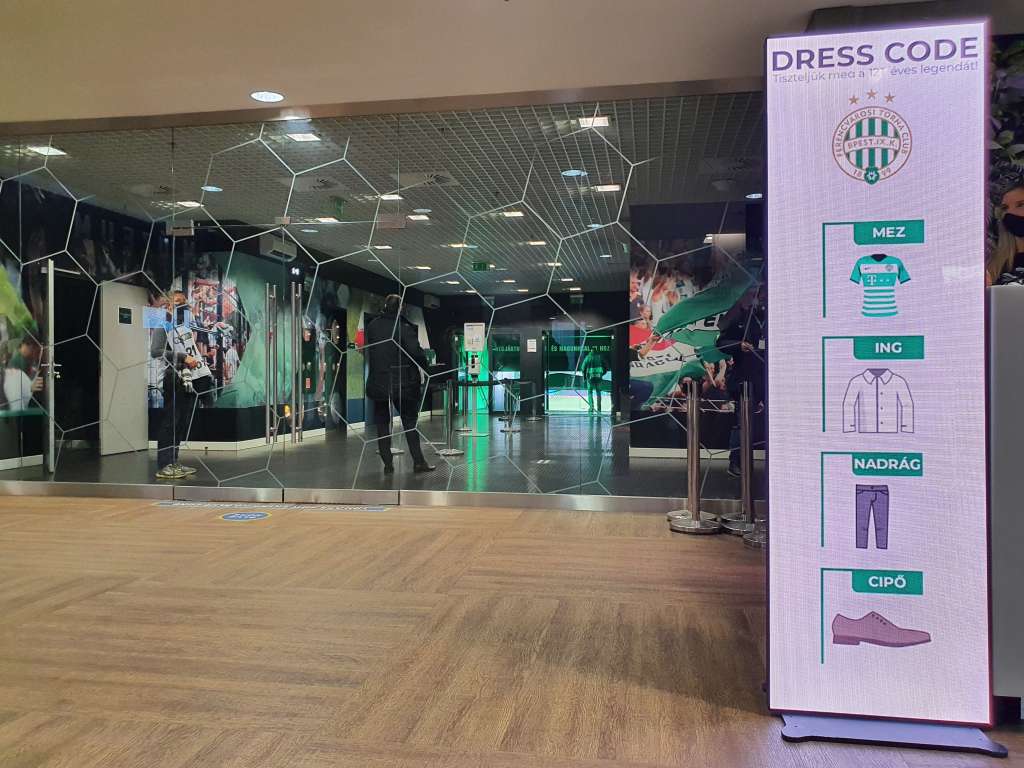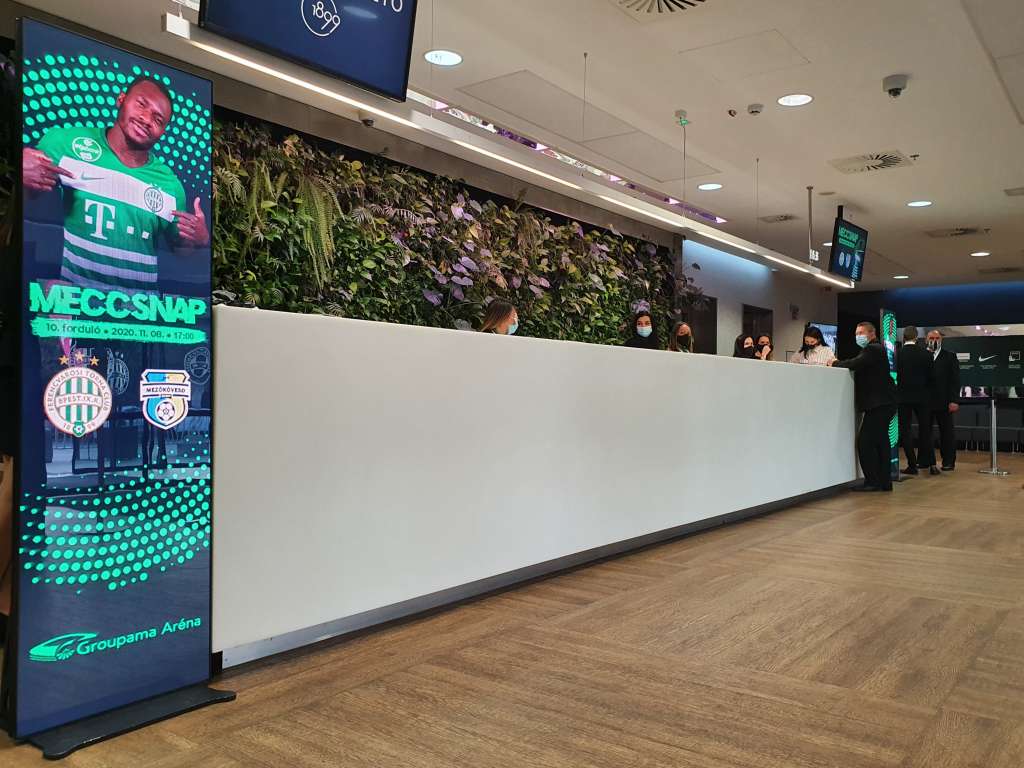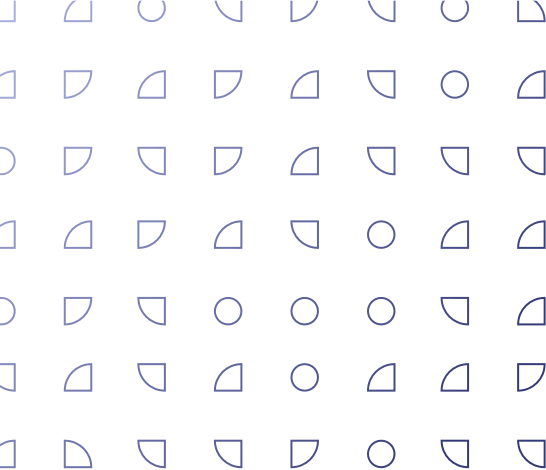 More projects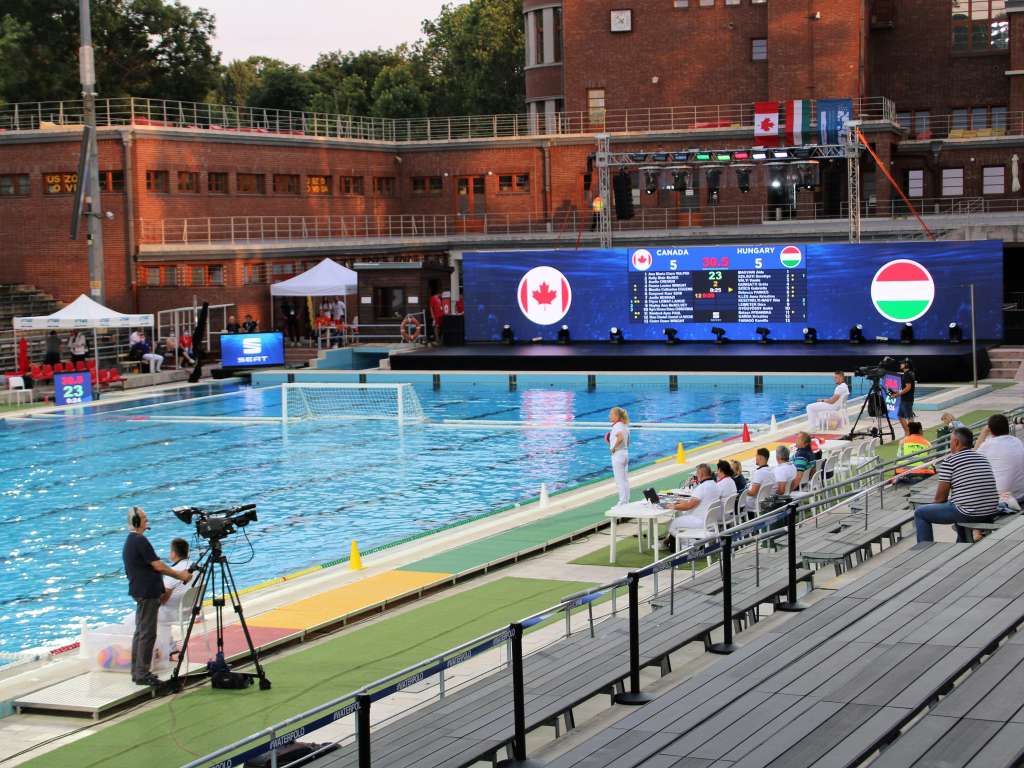 The customer requested the procurement, installation and operation of the LED perimeter, the LED scoreboard system, the entire sound design and lighting technique system as well as the stage solution for the duration of the SEAT Tournament in the Haj...
Project details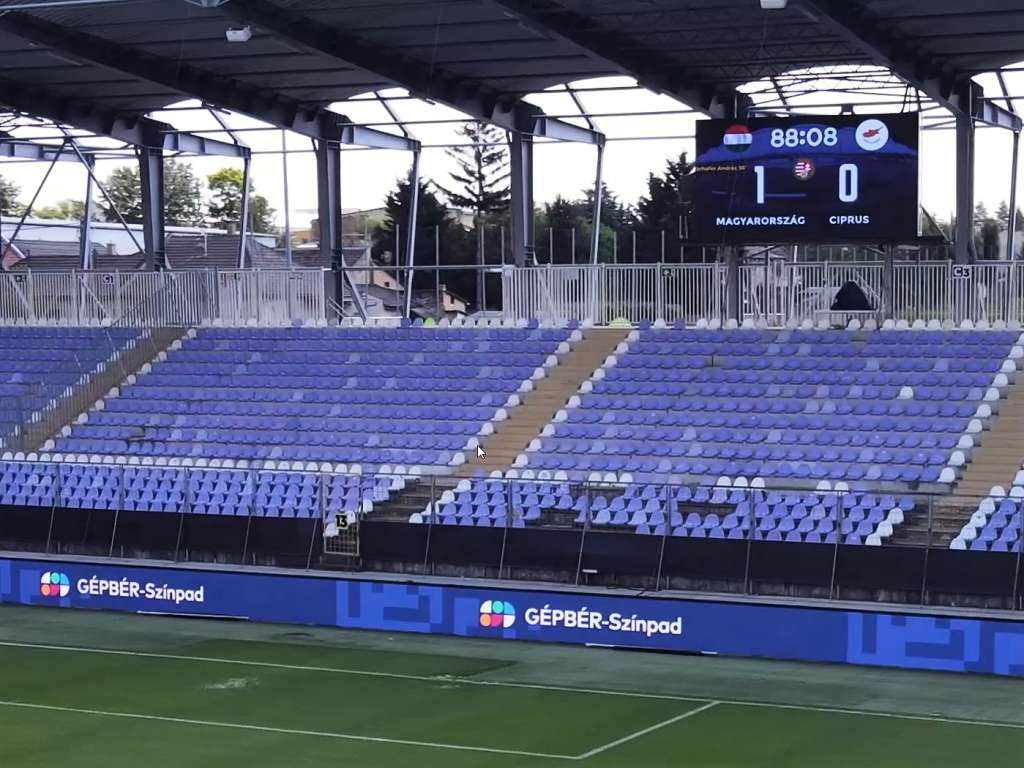 Our partner asked for a replacement LED scoreboard; one which would tackle sports technology challenges more quickly and effortlessly, ensuring the latest technology as well as the best possible resolution. The need also arose for an LED perimeter – ...
Project details