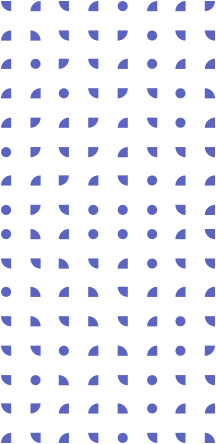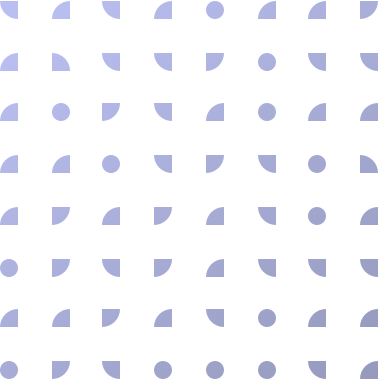 Mobile trailer stages
L60 profiled mobile stage
The weather-resistant, anti-slip, 60 m2 mobile trailer stage with profiled / curved roof is an accessory of events and outdoor performances!
Technical specifications
Roof structure: profiled
Stage dimensions (unfolded): 10.0 m x 6.0 m x 6.1 m (10.0 m x 6.0 m x 7.0 m - optional)
Trailer dimensions (folded): 11.9 m x 2.46 m x 3.6 m
Roof elevation mechanism: electro-hydraulic, operated with a remote control
Floor elevation mechanism: electro-hydraulic, operated with a remote control
Permissible maximum gross weight: 3,500 kg
Stage floorspace: 60 m 2
Stage floor height: 1.5 m
Stage floor surface: anti-slip, weather-resistant
Roof load capacity: With a load capacity of 400 kg on each arch, the total load capacity of the roof is 1600 kg
Stage load capacity: 3.5 kN/m2 (350 kg/m2)
Rectangular (grid support) pillars load capacity: 50 kg
Flying towers load capacity: 500 kg (in the centre)
Maximum wind speed: Wind zones 1-3., with the exception of coastal areas with a minimum width of 5 km, as well as islands of the North Sea and the Baltic Sea, where a maximum of 17.8 m/s with hind and side panels and a maximum of 30 m/s without panels is applicable
Permissible maximum thickness of snow on the roof: Mobile sections may only be used in snow-free times; otherwise, effective measures (for instance installation of adequate heating) need to be taken to clear the snow
Canopy material: PVC-certified material (flame resistant)
Side panels (rim) material: A203 (white or black)
Installation time: 60 minutes (2 members of staff)
Do you wish to know more about the profiled L60 mobile trailer stage?
All our products comply with the most rigorous and latest international standards of Eurocode 0, Eurocode 1, Eurocode 3 and Eurocode 9.
It is of great significance for us that our products adhere to the latest standards and regulations.
Fittings and additional equipment may only be transported separately!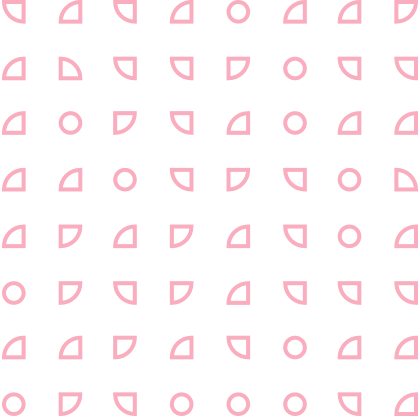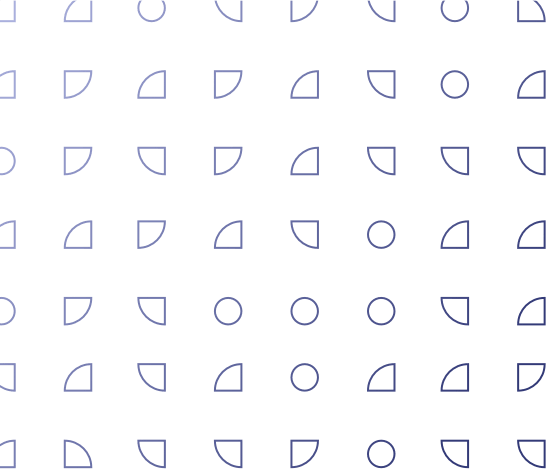 Projects related to event technology solutions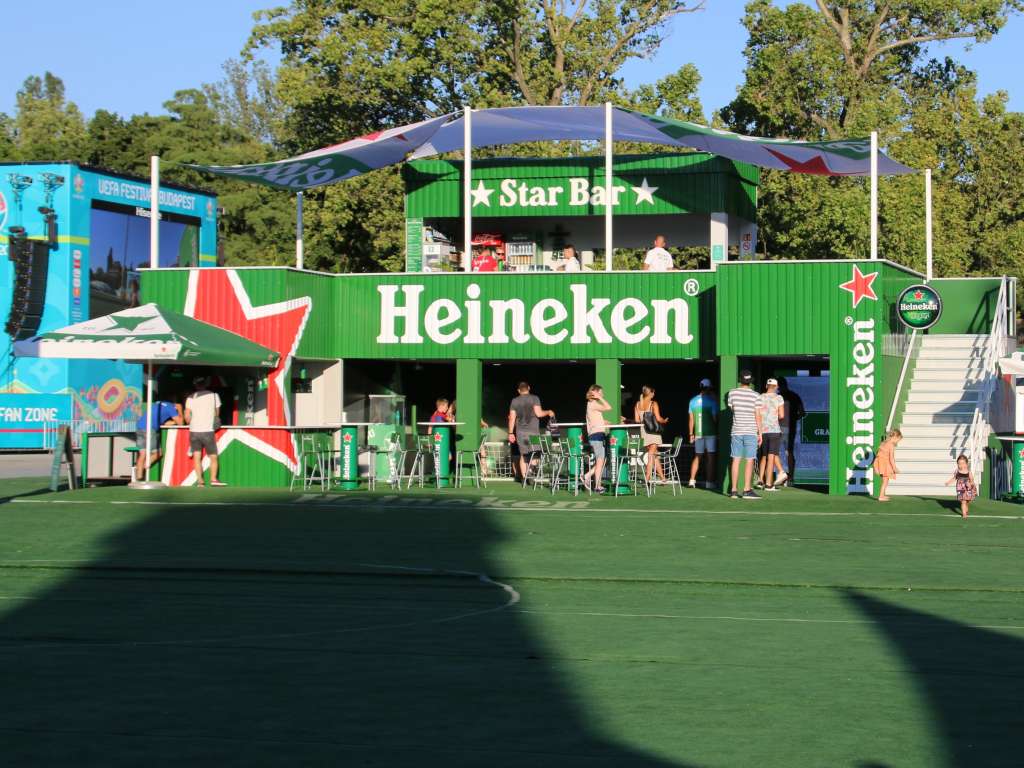 Our partner's desire was to bring out a game controlled by an LED-screen in the area of the City Park Ice Rink for the duration of the 2020 UEFA European Football Championship. The game was to be interactive enough with participants to have an enj...
Project details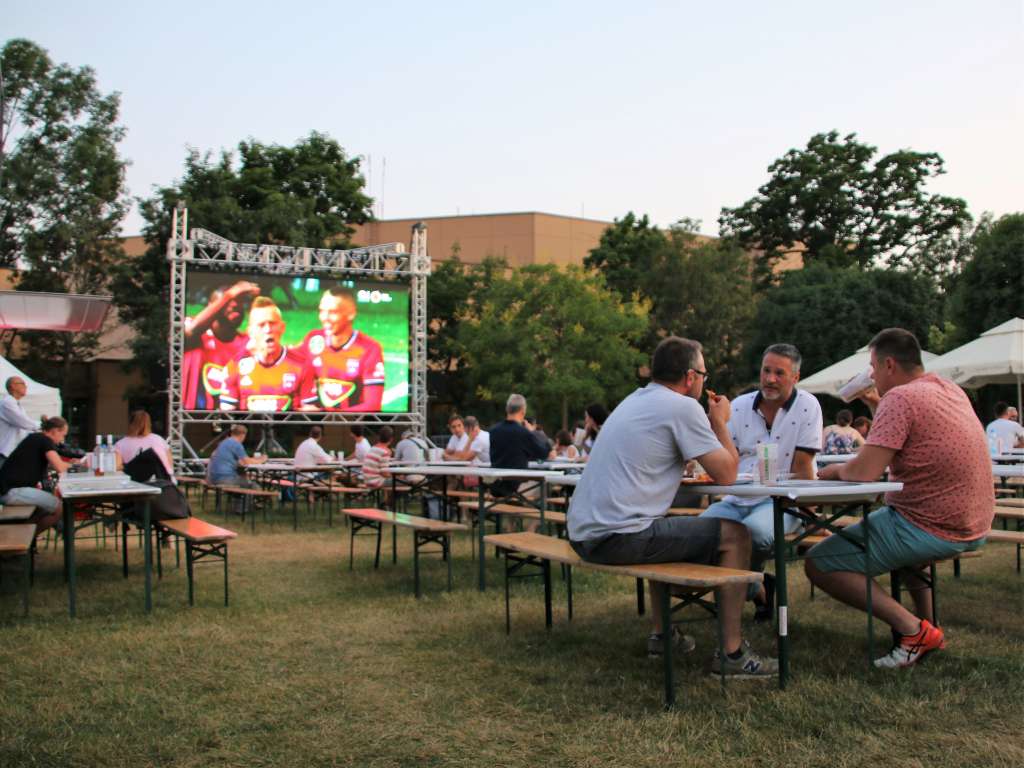 We were tasked by our client with the installation of a gigantic LED screen in MOM Sport Garden (MOM Beach) to entertain fans of the 2020 UEFA European Football Championship during the tournament.
Project details